UPDATE: seven has been announced as the fifth member of the new TSM roster. The article has been updated to reflect this change.
TSM

TSM North America Rank #7 gMd Anthony Guimond seven Johann Hernandez Subroza Yassine Taoufik corey Corey Nigra Rossy Daniel Abedrabbo have added former Gen.G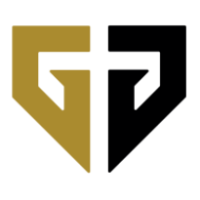 Gen.G North America Rank #9 rhyme Emir Muminovic NaturE Nicholas Garrison Shawn Shawn O'Riley jcStani Noah Smith PureR Bryce Lovell and T1

T1 North America Rank #13 thwifo Zander Kim xeta Son Seon-ho (손선호) pwny Josh VanGorder steel Joshua Nissan players Anthony "gMd" Guimond and Johann "seven" Hernandez to their roster.
TSM have been in search of the final two members of their roster following the departure of Matthew "WARDELL" Yu and benching of Aleko "Aleko" Gabuniya a month ago. According to an early April report on who would be joining TSM, Eric "Kanpeki" Xu and Austin "Neon" Hedge of Akrew
Akrew North America Rank #23 gucc107 Andrew Gutnichenko Neon Austin Hedge Paincakes Jake Hass jovahnii Jovanni Miramontes ZachaREEE Zachary Lombardo were among the candidates to join the team, but gMd was eventually selected because he had recently entered restricted free agency.
Similarly, seven initially joined TSM in place of WARDELL for the March edition of the Knights Monthly after being moved to an inactive role on T1, making him a restricted free agent. He continued competing with them throughout the first Open event in the NSG Summer Championship and April Knights Monthly after TSM had slotted in gMd for Aleko.
Despite exiting their last two tournaments in the round of 16, TSM recently had a runner-up finish in the April Knights Monthly, claiming wins over Cloud9 Academy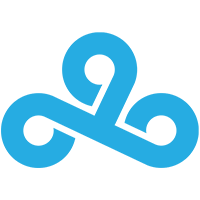 Cloud9 Academy North America Rank #43 geeza Tanner McGhee b0ssy Muhtadi Al-Sammarraee nillyaz Chase Linder poiz Michael Possis erkaSt Erdenetsogt Gantulga , TSM Academy

TSM Academy North America Rank #20 Harmful Mohammed Choudhary payen Nathaniel Lopez ZK Timothy Ly venture Anthony Ziade , and FaZe Clan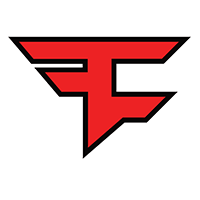 FaZe Clan North America Rank #6 flyuh Xavier Carlson dicey Quan Tran supamen Phat Le POISED Kevin Ngo BABYBAY Andrej Francisty before falling to Ghost Gaming
Ghost Gaming North America Rank #19 koalanoob Gianfranco Potestio NiSMO Marc-Andre Tayar aproto Alex Protopapas brawk Brock Somerhalder johnqt Mohamed Amine Ouarid in the grand finals.
The first Open Qualifier for the second stage of VCT North America will begin next week, after the conclusion of Masters: Reykjavik this weekend.
TSM

TSM North America Rank #7 gMd Anthony Guimond seven Johann Hernandez Subroza Yassine Taoufik corey Corey Nigra Rossy Daniel Abedrabbo 's roster currently consists of: