NYFU
NYFU Inactive Oderus Chad Miller YaBoiDre Diondre Bond ShoT_UP Andrew Orlowski neptune Jason Tran JSUNG Jason Sung have signed Diondre "YaBoiDre" Bond, Jason "neptune" Tran, Andrew "ShoT_UP" Orlowski, and Jason "JSUNG" Sung. The four new players will join Chad "Oderus" Miller under the team's banner.

NYXL
@NYXL
Entering the 2022 VCT with high hopes after adding Jonard "Jonaaa6" Penaflor and Dayton "Lear" Akau to the roster, NYFU was met with disappointing results after the team failed to qualify for the group stage of NA Challengers 1. From there, the team participated in multiple minor tournaments, but seldom took home noteworthy finishes. Following an early exit from the Knights Monthly Gauntlet: March playoffs, NYFU underwent core changes, leaving Oderus as the only active player as the organization looked to bring in new talent.
YaBoiDre joins the team from Evil Geniuses
Evil Geniuses North America Rank #27 Boostio Kelden Pupello C0M Corbin Lee Apoth Vincent Le Reformed Jeffrey Lu jawgemo Alexander Mor , who recently finished last in their group of NA Challengers 1. Previously, the talent played under the banner of Luminosity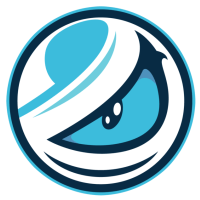 Luminosity Inactive moose Kaleb Jayne mada Adam Pampuch dazzLe Will Loafman bdog Brandon Sanders TiGG Tanner Spanu , a prominent name in the North American scene with a multitude of appearances in VCT main events over the past year. neptune enters the roster after over a year of playing for Rise
Rise Inactive Shanks Ryan Ngo , another top-tier North American organization that surprised many with numerous deep tournament runs in VCT events, most notably the NA LCQ.
Previously hailing from Immortals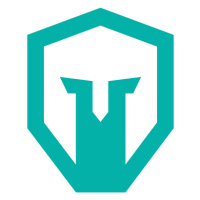 Immortals Inactive , ShoT_UP more recently experienced a brief stint with FaZe Clan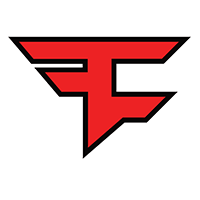 FaZe Clan North America Rank #6 flyuh Xavier Carlson dicey Quan Tran supamen Phat Le POISED Kevin Ngo BABYBAY Andrej Francisty , playing under the organization for nearly four months before joining the team. The final piece of the puzzle materialized itself in the form of JSUNG, who represented Soniqs

Soniqs North America Rank #14 iyen Iyengaran Raju Crunchy Ethan Laker dizzyLife Kyran Crombie shonk William Kittrell runi Dylan Cade for the second half of their 2021 VCT before being moved to the inactive roster in March.
Oderus remains the team's in-game leader and is the only familiar face on the roster after the restructure. The team has been preparing for upcoming VCT tournaments by attending smaller events, most recently finishing in the top four of the Nerd Street Summer Open Qualifier 2.
NYFU is set to play in the Knights Monthly Gauntlet: April, where they will be joined by many familiar North American powerhouses. Hoping to find success with the new roster, the organization prepares to make a statement in the NA Challengers 2 open qualifier, scheduled to begin on April 28.
With the addition of four new players, NYFU
NYFU Inactive Oderus Chad Miller YaBoiDre Diondre Bond ShoT_UP Andrew Orlowski neptune Jason Tran JSUNG Jason Sung is now: