G2 Esports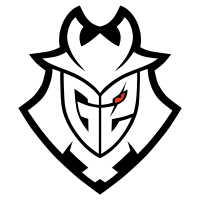 G2 Esports Europe Rank #1 Mixwell Oscar Cañellas ardiis Ardis Svarenieks paTiTek Patryk Fabrowski pyth Jacob Mourujärvi are reportedly closing in on deals to sign Polish player Aleksander " zeek " Zygmunt and Scottish coach Neil " nEiLZiNHo " Finlay, according to reports from neL of 1pv.fr and Mandeep "Mandeep" Singh Kapoor.
After parting ways with David " Davidp " Prins, the European superteam seem to be closing in on zeek as the team's fifth. zeek would be the first of nolpenki
nolpenki Inactive vakk Vakaris Bebravičius cNed Mehmet Yağız İpek JESMUND Jesse Terävä Aron Aron Fredriksson zeek Aleksander Zygmunt to bounce back into a new team after the lineup disbanded in mid-December last year.
G2, in lieu of a proper in-game-leader, will seemingly be recruiting zeek to take on an entry role with a character like Phoenix, rather than a dedicated leader. According to the report, Sova will likely remain the main agent of Ardis " ardiis " Svarenieks, which was previously played by zeek on nolpenki.
The report also lists Neil " nEiLZiNHo " Finlay as within G2's crosshairs, who will take on the coach role within the team. nEiLZiNHo previously coached Rix.GG
Rix.GG Inactive frei Aaron Frei DPS Harry MacGill hype Tautvydas Paldavicius weber Brandon Weber prior to the roster's disbandment. While nEiLZiNHo is set to work with the team, the report states the organization is not yet set on signing the British coach on a permanent basis.
The prospective G2 Esports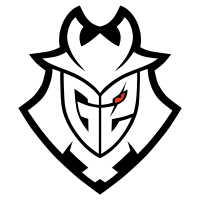 G2 Esports Europe Rank #1 Mixwell Oscar Cañellas ardiis Ardis Svarenieks paTiTek Patryk Fabrowski pyth Jacob Mourujärvi roster is set to be: