Melih "pAura" Karaduran has signed with BBL Esports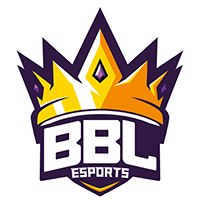 BBL Esports Europe Rank #32 pAura Melih Karaduran AsLanM4shadoW Ali Osman Balta aimDLL Hüseyin Kabişteke Muj Serhat Yüksel QutionerX Doğukan Dural , opting to stay with a Turkish team for 2022.
This transfer ends pAura's inactivity period that began in October this year, just after Masters: Berlin. Alongside Batuhan "russ" Malgaç and Mehmet "Turko" Özen, the three players started searching for offers while still under contract. Since then, pAura announced, alongside Mert "9999" Turna, last week that his contract with SuperMassive Blaze
SuperMassive Blaze Europe Rank #12 XiSTOU Göktuğ Canciğer glovee Burak Yıldırım CyderX Caner Demir Brave Eren Kasırga Izzy Baran Yılmaz was up and he was now exploring his options as a free agent.
With a new IGL, BBL hope to find their first VCT victory. In 2020, BBL finished second in Stage 1: Masters. The team would only attend European competition once in the Stage 2: EMEA Challengers Finals, finishing in the top 8 alongside Futbolist. In Stage 3, Fire Flux eliminated them from both regional Challengers events, thus ending their run in the VCT.
BBL attended the Open Fire All Stars in August and September to end their year. The squad made it out of Group A in first place, eventually scoring 3-1 wins over Fire Flux and Kafalar in the playoffs to lift their first trophy.
BBL Esports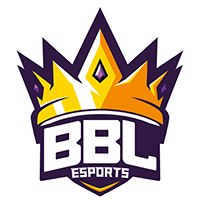 BBL Esports Europe Rank #32 pAura Melih Karaduran AsLanM4shadoW Ali Osman Balta aimDLL Hüseyin Kabişteke Muj Serhat Yüksel QutionerX Doğukan Dural is now: