Heading into Stage 3, no one really knew what to expect of Acend
Acend Europe Rank #3 zeek Aleksander Zygmunt vakk Vakaris Bebravičius MONSTEERR Ondřej Petrů cNed Mehmet Yağız İpek starxo Patryk Kopczynski .
After a ballistic Stage 1, Acend showed comparatively poor performances in Stage 2. From a team that fought tooth and nail for the first regional European Masters title, to a team that failed to make it out of the top eight in VCT Challengers main events, Acend were having a hard time getting back into the server due to the short time between Stages.
"We've had our ups and downs," Santeri "BONECOLD" Sassi said. "Even though we haven't won, other than the online Masters, we have gotten to the biggest tournaments, we've been playing really well."
With the introduction of Aleksander "zeek" Zygmunt in Jose "koldamenta" Luis Aranguren's place, Acend found their footing again. With the former G2 Esports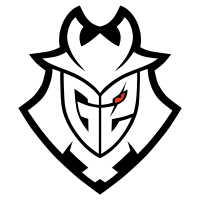 G2 Esports Europe Rank #7 hoody Aaro Peltokangas Meddo Johan Renbjörk Lundborg Mixwell Oscar Cañellas AvovA Auni Chahade nukkye Žygimantas Chmieliauskas player, in Stage 3: Challengers 1, Acend dominated the competition. Across the four matches they played, BONECOLD's team only lost two maps and 13 rounds. These results, coupled with Acend's reported scrims dominance, made the team a Berlin contender. They kicked off the EMEA Challengers Playoffs with a 2-0 over Natus Vincere
Natus Vincere Europe Rank #26 Cloud Kirill Nehozhin zeddy Nikolai Lapko dinkzj Denis Tkachev Duno Mikhail Fokin 7ssk7 Artur Kurshin , later besting Gambit Esports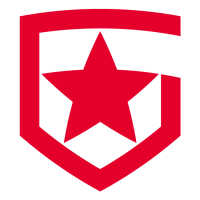 Gambit Esports Inactive Redgar Igor Vlasov Chronicle Timofey Khromov d3ffo Nikita Sudakov sheydos Bogdan Naumov nAts Ayaz Akhmetshin 2-1 in their qualifying match to book their Berlin ticket. The team ultimately finished the event in third.
As the second-lowest EMEA seed for Masters Berlin, Acend had the misfortune of being placed into the same group as SuperMassive Blaze
SuperMassive Blaze Europe Rank #12 XiSTOU Göktuğ Canciğer glovee Burak Yıldırım Jlerst Brave Eren Kasırga Izzy Baran Yılmaz , EMEA's second seed, and Vision Strikers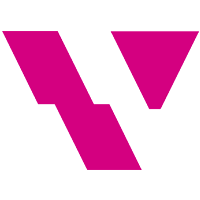 Vision Strikers Inactive stax Kim Gu-taek (김구택) Rb Goo Sang-Min (구상민) Zest Kim Ki-seok (김기석) BuZz Yu Byung-chul (유병철) MaKo Kim Myeong-gwan (김명관) , one of the most hyped up squads of the tournament. They were forced to brawl against the former twice in their group, emerging victorious both times and eliminating SuperMassive Blaze from the event. As a result, Acend advanced to the playoffs.
A sweaty reverse sweep from 100 Thieves eliminated Acend from the playoffs, but their work was finished. With the elimination of G2 in the semifinals the next day, Acend accrued enough points to qualify for Champions. After their low point in Stage 2, the European mix tasted glory again.
100 Thieves cut Acend's run short in Berlin (Photo by Colin Young-Wolff/Riot Games).
"I feel like our ups have been very high and our lows have still been, you know, quite up there," BONECOLD said. "I know we missed out on Masters. We had a roster change and we won, basically everything beside Masters 3."
In spite of avoiding LCQ, Acend didn't want to stay put. Ever since their Berlin LAN, the team has played 10 games, losing only one of them. Four of those games made up the LVP Rising Series Finale. After sweeping through the group and semifinals online, the team travelled to Barcelona for a three-map in-person marathon grand final against Movistar Riders. Acend were also invited to the second Red Bull Home Ground. The only team they lost to was Liquid, dropping the grand final 3-1 and finishing the event in second.
Despite the loss, Acend never showed any loss of motivation or drive. The goal is still the same: Champions.
"[Our motivation's] just been on an up course and it's been growing exponentially," BONECOLD said. "We've been working our asses off, trying to polish everything that we have in our playbook to be 110% ready. I think the whole team, right now, is really relaxed, really comfortable and we're ready to rock it in Champions.
Much like the other teams that qualified directly to Berlin, Acend have had three months to prepare for international competition for the second time in the team's history.
"It's been very hectic. There's a lot of pressure now as we're playing the biggest tournament, so far, again," BONECOLD said. "We've been working on our fundamentals, we've been working with our mental coach."
Acend's IGL later said that the team isn't currently scared of any opponent. Be it a good or bad day, BONECOLD still expects Acend to win extremely convincingly against anyone that dares challenge them.
Acend, where do you want to finish Champions? (Photo by Colin Young-Wolff/Riot Games)
"I feel like we have the same confidence that we had in Masters," he said. "I feel like, in both these tournaments, we've been very well prepared. The only thing we missed was the actual experience, the travelling, etc, that we didn't have before Masters 3.
Acend's group in Champions is made up of Berlin runners-up Envy
Envy Inactive Marved Jimmy Nguyen Victor Victor Wong crashies Austin Roberts FNS Pujan Mehta yay Jaccob Whiteaker , as well as X10 CRIT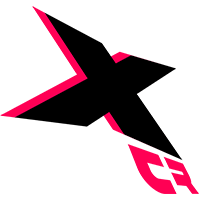 X10 CRIT Asia-Pacific Rank #1 Aowha SeveN89 garnetS Apiwat Apiraksukumal xcool Nuttadet Wijit Fluky Phakphon Sukhonchasiri and Keyd Stars
Keyd Stars Brazil Rank #1 mwzera Leonardo Serrati heat Olavo Marcelo murizzz Murillo Tuchtenhagen rhz RgLMeister Matheus Rodigoli .
"I feel like it's going to be very nice to play against the Brazilians. I know heat is an extremely good Jett player, it's going to be a fun match between cNed and heat," BONECOLD said. "Everyone's speaking about mwzera being the best player in Brazil, so I think that's going to be quite an exciting match."
Masters 3 winners Gambit claimed to only be at 60% of peak form after taking the trophy home, but they're obviously aiming for 100%. Gambit are the benchmark right now for any team that expects to become the first Valorant world champions.
Acend are aiming for 120%.
"I mean, we already won against Gambit in the Red Bull Home Ground tournament really convincingly," BONECOLD said. "They're really good friends of mine but I really feel like the talent in our players and the coaching staff… I feel like, in this day of Valorant, we can surpass anybody."