Valorant Champions is set, save for one spot. North America's Last Chance Qualifier was postponed because of logistical issues created by the COVID-19 pandemic and is set to resume on October 27.
But the other three regions — South America, EMEA, and APAC — finished their own LCQs. FURIA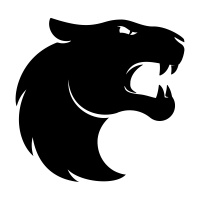 FURIA Brazil Rank #2 xand Alexandre Zizi Quick Gabriel Lima Mazin Matheus Araújo Khalil Khalil Schmidt Nozwerr Augustin Ibarra , Team Liquid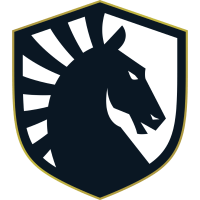 Team Liquid Europe Rank #2 Jamppi Elias Olkkonen Nivera Nabil Benrlitom L1NK Travis Mendoza soulcas Dom Sulcas ScreaM Adil Benrlitom , and FULL SENSE
FULL SENSE Asia-Pacific Rank #6 JohnOlsen Chanawin Nakchain ChAlalala Chanitpak Suwanaprateep PTC Kititkawin Rattanasukol LAMMYSNAX Elamrahim Khanpathan SuperBusS Nattawat Yoosawat triumphed after a week of competition to punch their own tickets to Valorant's first year-end crowning competition.
The competitions were full of unexpected results, and the statistics tell the story of how those results came to be. Each region differed from the others as the teams showcased their unique playstyles and strategies. Here are a few of the stand-out statistics from the first three LCQ events.
EMEA's rejected agents
Brimstone has all but disappeared in just about every region following buffs to Viper and the release of Astra, and that's after he already played second fiddle to Omen as the game's premier smokes character. But the one region he has continued to maintain a foothold in is EMEA.
At least that was the case until now.
Brimstone's pick rate increased from 12% to 18% between S2C2 and S2 Playoffs, but has dropped since then.
Brimstone's usage dropped to a 0% pick rate in the EMEA LCQ, a stark difference from his peak pick rate at 18% in the Stage 2 EMEA playoffs and even from the 9% pick rate in EMEA's last competition — the Stage 3 playoffs.
Previously, EMEA found some use for Brimstone on specific maps, namely Bind. But his disappearance in the region marks the total demise for the agent with a 0% pick rate across all of the LCQs.
KAY/O was picked 10% less often in EMEA than in the other two regions.
But Brimstone wasn't the only agent EMEA largely ignored. The region became the only one of the three to make almost no use of the game's newest agent, KAY/O. Both South America and APAC saw a rise in KAY/O pick rate in their LCQs to about 11%, but in EMEA the agent was picked only 1% of the time. In fact, only one EMEA team made use of him at all — Anubis Gaming
Anubis Gaming MENA Rank #1 zizox Zeyad ElSawaf Avez Hazem Khaled Tuna Ayman Mosaad Shalaby Mohamed Shalaby fr0st Amr Mohamed chrollo Omar Hussein , the lone MENA representative in the tournament. Mohamed "Shalaby" Shalaby was the only player in the whole tournament to pick KAY/O.
The APAC Split
The APAC LCQ proved to be a roller coaster with some of the most unexpected results across any of the three LCQ tournaments played out in full. While the Korean teams and Paper Rex
Paper Rex Asia-Pacific Rank #5 mindfreak Aaron Leonhart Jinggg Wang Jing Jie f0rsakeN Jason Susanto Benkai Benedict Tan d4v41 Khalish Rusyaidee stood out as popular pre-tournament favorites, instead the grand final was between the Japanese NORTHEPTION
NORTHEPTION Asia-Pacific Rank #8 ten Tenta Asai Meiy SugarZ3ro Seoldam Astell side and the Thai FULL SENSE squad.
A large part of FULL SENSE's success came off their use of the agent EMEA largely ignored — KAY/O. Kititkawin "PTC" Rattanasukol, their KAY/O player, not only finished the event with the highest ACS but also at times redefined how to use the agent with his outstanding performance.
But EMEA wasn't the only region to reject the worldwide convention. APAC rejected a popular pick of its own — a map instead of an agent. While both South America and EMEA picked Split more often than any other map at eight plays a piece, Split was among the least popular maps in APAC at just four plays.
Every map but Breeze favored defenders in APAC.
APAC didn't prove to be an outlier region on Split just in pick rate alone, the region also proved unusual in its win rates on the map. While the other two regions found near identical results for attackers and defenders on Split at about a 50% win rate for each side, APAC's Split games proved to favor the defenders significantly. Defenders won 60% of their rounds in APAC Split matches, making it the most defender-sided map of any in the region.
FURIA no carry?
The South American LCQ was the first Valorant LAN event between Brazilian and LATAM teams, despite sharing a continent. Brazil came out on top this time as FURIA bested Australs

Australs Inactive Capi Ignacio del Rio adverso Benjamín Poblete Tacolilla Vicente Compagnon Melser Marco Eliot Machuca Amaro kiNgg Francisco Aravena in the grand finals in a convincing 3-0 fashion.
Gabriel "gaabxx" Carli from Sharks Esports
Sharks Esports Brazil Rank #6 deNaro Matheus Hipólito gaabxx Gabriel Carli prozin Wallacy Sales dominated the stats of the event, leading in almost all metrics including ACS, K:D, and ADR. In most tournaments, a player from the event's champions wouldn't be too far behind — but in this case the top FURIA player doesn't even crack the top five in ACS.
While four of the region's 10 highest ACS players played in the grand finals, none of them flirted with the highest ACS overall.
FURIA's highest-rated player was Alexandre "xand" Zizi, in seventh a full 40 ACS behind gaabxx. His teammate, Augustin "Nozwerr" Ibarra, finished just 15 ACS behind him to round out the top 10 — but they weren't even the two highest-rated teammates in the tournament. Gamelanders Blue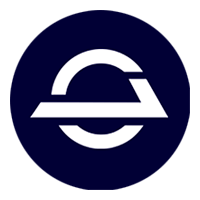 Gamelanders Blue Brazil Rank #5 Nyang Guilherme Coelho fznnn Fernando Cerqueira Jonn Walney Reis BELKY Lucas Belchior CTC Caio Torres stand-in 's Walney "Jonn" Reis and Leonardo "mwzera" Serrati finished the tournament third and eighth in ACS respectively, and Australs' Francisco "kiNgg" Aravena and Marco "Melser" Eliot Machuca Amaro finished fifth and ninth respectively.
Perhaps it shows a lack of explosive firepower from the FURIA side, or maybe it's just evidence that everyone on the roster contributes to fragging as a unit which means no individual player can shine alone.