Guillaume "GatsH" Kalka, Team BDS
Team BDS Europe Rank #10 Happy Vincent Schopenhauer logaN Logan Corti rodeN Rodolphe Bianco AKUMAAAAA Alex Lo Bello TakaS Jonathan Paupard ' latest addition, is leaving the team. Dylan "hoppY" Aube also announced yesterday that he is seeking offers after a month on BDS' bench, as previously reported by VLR.gg.
BDS hoppY
@hoppYtob
I am announcing the end of my adventure with
@TeamBDS
I wish them good continuation and success
And thank you to
@TeamBDS
which is a great structure
Now, I'm looking for a new team
I can play all agents (controllers, sentinels, duelists)
RT appreciated❤️
vlr.gg/player/1388/ga…
hoppY was a part of the original Opportunists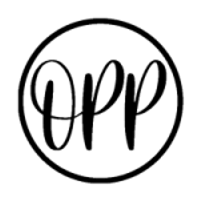 Opportunists Inactive AKUMAAAAA Alex Lo Bello rodeN Rodolphe Bianco TakaS Jonathan Paupard hoppY Dylan Aube logaN Logan Corti roster, acting as their long-standing smoker and initiator. Under DfuseTeam
DfuseTeam Inactive hoppY Dylan Aube logaN Logan Corti AKUMAAAAA Alex Lo Bello TakaS Jonathan Paupard rodeN Rodolphe Bianco , the team attended VCT Stage 1: Masters, exiting in the top six and acquiring 20 points. After signing with BDS in Stage 2, they finished just shy of the Challengers Playoffs twice over.
After failing to reach the Stage 3: Challengers 1 main event, BDS brought on GatsH. This time, the squad reached the main event but were eliminated by Fnatic in the second round of the lower bracket, concluding BDS' 2021 VCT run.
Although their VCT run was cut short, BDS are slated to attend the Open Tour France: Main Event next month. Vincent "Happy" Schopenhauer is set to be the team's fifth from this tournament on, VLR.gg has learned.
Both players are now looking for offers. hoppY has notably announced that he is open to proposals from regions other than Europe.
Team BDS
Team BDS Europe Rank #10 Happy Vincent Schopenhauer logaN Logan Corti rodeN Rodolphe Bianco AKUMAAAAA Alex Lo Bello TakaS Jonathan Paupard ' active roster is now: