pm casting at ESWC 2017. Photo credit: VaKarm
Arthur " pm " Guillermet is a French-speaking caster for 1PV who recently headlined the French cast for Europe's BLAST Twitch Invitational. Prior to his involvement in Valorant, he took on many roles in Counter-Strike, first as a player and then as a caster for O'Gaming before becoming a coach. He notably coached ZywOo at the start of his career at Wysix and then at Team aAa, a position he dropped in 2019 before reorienting himself towards casting with 1PVCS.
In addition to being an active French-speaking caster, pm is also part of the Valorant partner program set up by Riot. He participated in the private beta, the first Twitch Rivals (which he won with Team France), and recently was able to test Act III in advance.
He was kind enough to share his thoughts with us on his approach to the game in casting and competition, opinions on Europe's best, thoughts about Riot, and concerns about the future of Valorant esports.
You participated in the Twitch Showmatch tournaments during the closed beta weekend and at the launch of the game alongside Gotaga and Mickalow . What were your first impressions of the game?
I came to Valorant with the idea that we had to accept a lot of differences, that it was not CS (only inspired by it) and that we had to be open-minded. However, from the first moment I felt familiarity.

As Alphacast said "it's very CS" and it's true; immediately we recognize the sensations and we feel good in the game. For my part I recognized the old CS—a game a little slower than Global Offensive with wallbanging, good visibility, and the same weapons. So the initial approach very easy for me and I felt right at home.
What about your initial feelings on casting the game? What was that like?
So, it's harder at first. It's harder to follow what's going on in the map, the different action that takes place, and even to anticipate what's going to happen. This is due to the fact that the game is young, but also because the observer mode is archaic, though it is starting to develop now. Team gameplay is also in its infancy; you don't have the experience to follow everything and you can't know the routines. CS is an old game and although it is still evolving the changes that are still taking place are minor. There is music that I know by heart in CS and I am rarely taken by surprise by what is happening in the match.

In Valorant there are problems with fluidity and sometimes I lose track. Of course there is more to the gameplay and it feels like the frenzy of Overwatch again, especially during executions where a lot of skills are spammed. This time is getting closer to team fights in Overwatch or League of Legends in which there is a lot going on at the same time and too much information to process. Again, part of this is where the observer mode is lacking and doesn't help us with readability as much as you might get in CS. CS is much simpler in just gameplay because there are only four useful grenades unlike Valorant. The lack of replays in some event productions also prevented us from seeing or re-examining certain parts of the round we may have missed.

The cast is more complicated, it feels like the intensity of Overwatch even if it is not at the same level. Identifying the key moments of the rounds is also really difficult because of all the new features and the various concerns.
During a stream, bramz explained that you want to switch back to playing and compete in Valorant. Is that true? He then added that your reputation as a caster rather than a player is a problem for you and that you are less easily given a chance on teams because of it.
I only volunteered with bramz initially when he was starting to build his team, so I chatted with him and logaN who was already on the team This is the only team seeking I have done. They were the ones I would have liked to play with and I didn't trial for other teams afterwards. It has happened very rarely that I take this step in my career as a player/caster/coach for the past 10 years. And because it wasn't done with bramz I did not follow up on other offers that were made to me on the side. And yes I think because I'm labeled as a caster people have a hard time looking past that, even though I think I was a decent IGL at the start of Valorant. So for now I'm leaving that idea hanging and my idea is to continue streaming Valorant while maintaining a good level.
France seems to have few players competing for the top spot in Europe with the exception of NiP. Do you think there are any particular reasons for this?
Although we labelled Ninjas in Pyjamas Ninjas in Pyjamas Europe Rank #8 chiwawa Egor Stepanyuk CREA Charles Beauvois rhyme Emir Muminovic luckeRRR Niels Jasiek Sayf Saif Jibraeel a French team because of the HypHypHyp HypHypHyp Inactive HyP Damien Souville Fearoth Enzo Mestari CREA Charles Beauvois PetitSkel Julien Marcantoni LaAw Mathieu Plantin core it was built around, I think the label is a misnomer. The team initially had just two French players— HyP and Fearoth —and NiP's management didn't want a French majority, which is to be expected. However, they added CREA because he was highly recommended by the other players. But before NiP, we had HypHypHyp and StartedFromCS StartedFromCS Inactive Happy Vincent Schopenhauer Ex6TenZ Kévin Droolans Maniac Mathieu Quiquerez beyAz Beyazit Körpe AKUMAAAAA Alex Lo Bello [representing France].

I think the scene is in its infancy and I think in Europe we are much more shy. Finally, the Europeans are surely more attached to CS and fewer players are switching to Valorant. That means for France, but also more generally in Europe, there aren't that many teams that are shaping up really well. If we take the ranking on VLR, it is quite representative of the teams in place and we see a lot of different nationalities and especially a lot of [mixed nationality] European teams.

The esport is already internationalized because there are a lot of players coming to the game with experiences and success with international rosters in other esports, like Mixwell and davidp at G2 or ANGE1 at FPX — all of who come from CS and who were in teams that were not labeled under a single flag of a country, but rather a region.

By the way, we say French, but the best French speaking representatives at the moment are ScreaM and davidp, who are Belgians. Valorant in Europe is less developed than what we can see in the United States, perhaps linked to the fact that the recognized CS players remain on their favorite game and have not swapped to Valorant in general. We are lucky to have a good professionalization in Europe in CS:GO and this is surely the main factor that explains it. And we also have an internationalization of esports, which means that we do not see five French players, five Polish players, even if it has been tried.
So you believe we'll continue to see more pan-European teams rather than national teams?
Yes that's what we might see. The structures will also have their say and the internationals will facilitate recruitment because the pool of players is logically larger. With this openness you allow yourself to no longer be so dependent on certain players and you can more easily find someone to complete your team.
G2 Esports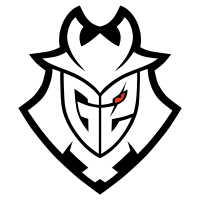 G2 Esports Europe Rank #1 Mixwell Oscar Cañellas ardiis Ardis Svarenieks davidp David Prins Patitek Patryk Fabrowski pyth Jacob Mourujärvi largely dominates Europe. Is it the sheer skill of the players that explains this supremacy? Or is it rather a particular playstyle that is their strength?
I don't think it's any one particular reason, but more that the lineup at the time of team was constructed with great care. They took people who are strong individually, who are rather complete in their player profile. They have teamplay, good communication, and leadership. For the most part they also have high level CS:GO experience and above all, the five players are complementary. What I mean by that is, they didn't pick people to play a character other than the one who's been their main from the start. I think all of that is what makes the team dominant right now. The G2 model still leaves some questions unanswered in the long run, such as the lack of a clearly defined leadership role, but also it seems to be a near perfect recipe for G2 Esports in the interim. Mixwell, Davidp and pyth are very accomplished in CS; Patitek and ardiis are more unknown, but they are the right choices. And they made the team gradually, being sure of the form and the direction it was taking, and that's basically where their success comes from. The training was not done too quickly and was done in the right order. The success also comes from building the roster starting with Mixwell, who has the keys to the G2 house in Valorant. He is an accomplished and recognized player and was able to make the right picks and poach just the right players instead of bringing on a full existing team.
Which teams and players interest you the most in the game?
This isn't a very original answer, but G2 and FunPlus PhoeniX FunPlus PhoeniX Europe Rank #2 Zyppaan Pontus Eek ANGE1 Kyrylo Karasov Shao Andrey Kiprsky Meddo Johan Renbjörk Lundborg ShadoW Tobias Flodström impressed me a lot during BLAST. Sentinels Sentinels North America Rank #1 sinatraa Jay Won ShahZaM Shahzeeb Khan SicK Hunter Mims zombs Jared Gitlin dapr Michael Gulino is also a team that I'm partial to in the US because I find the background of the players very interesting. It's a lot of CS in the addition to the Overwatch of sinatraa , who was the OWL MVP. It's the perfect mix for me. I got to hang out with ShahZaM and SicK a bit at Misfits in CS at the time, because I had trialed as a coach, and I saw their Valorant and it's something quite successful. It's a team that plays a style that makes sense.

I have concerns about some other teams when it comes to their composition and creation. For Team Liquid, they added ScreaM but don't really know what to do with him or where to put him. They are not doing too badly now and they are experimenting a lot. I feel the same for Team SoloMid Team SoloMid North America Rank #2 hazed James Cobb Drone Taylor Johnson Wardell Matthew Yu Subroza Yassine Taoufik reltuC Stephen Cutler where I see the limits of some players. Unlike G2, which we talked about before, T1 T1 North America Rank #10 brax Braxton Pierce AZK Keven Larivière Skadoodle Tyler Latham Spyder Ha Jeong-woo (하정우) DaZeD Sam Marine is a team that was made too quickly and saw Skadoodle benched, several players join and leave. They recruited players based on their past experience in other titles alone and that is clearly not enough. They wanted to go too quickly and too hastily into the game without judging or seeing the level of the players and the teams, and now find themselves in trouble.

Then, of course, I have an eye on Opportunists Opportunists Europe Rank #15 AKUMAAAAA Alex Lo Bello rodeN Rodolphe Bianco TakaS Jonathan Paupard hoppY Dylan Aube logaN Logan Corti and the French-speaking scene in general, even if it is quite modest.
You have covered many tournaments in the Ignitions Series with 1pv and you have surely followed the others. Which one did you like the most in terms of format? And how would you review this series of tournaments?
I'm probably only going to talk about the European tournaments because they are the ones I have followed the most. I don't think I have seen enough North American tournaments.

I liked the Mandatory Cup, the Vitality European Open and the latest BLAST Twitch Invitational. The first two because they were open and 100% on qualification. And I liked those a lot because it's important to develop a young scene to be able to let the teams stand out. This is at odds with the third, BLAST, which was by invitation and had only four teams but the format was clean as was the production of the event. It was very professional, smooth, and even had a great final between G2 and FPX, although the organizers had no control over that. But we can't make this tournament a standard—the number of invitational tournaments has been too large compared to open tournaments.
What did you expect from Riot in terms of game management and its esports scene?
I expected tournaments to be more open and for Riot to be less in charge of esports operations at the start. I was expecting them to take on a more supportive role rather than being as involved as they have. I thought they would get directly involved, but not so soon. Riot is extremely present in everything that can be done around the game.

I expected the circuit to be more open, for Riot to be less in charge of esports debates at the start. I was more expecting support, they are already too involved in the process I think. I thought they would get their hands on it, but not so soon. Riot is extremely present in everything that can be done around the game.

I'm not happy with the number of invitational tournaments which are too common for my liking. I expect to see more qualifications in the future and also clearer formats because the tournaments while on the surface were similar, the formats were varied and experimental, resulting in a loss in competitiveness. So if Riot wants a good deal of control, we should at least open up the tournaments and try to standardize the way these competitions are played.

I also hoped that the organizers would both be more numerous and freer to organize competitions. There were obvious guidelines: no bets, no right to have certain sponsors, etc. But even with all the conditions being met, some tournaments did not take place, which I regret. I think they should have left it more open at the start of the game. It would have given it some oxygen and even if it resulted in some very amateur tournaments, I don't think it would have hurt the game.

In terms of esports, I expect them to be close to the game and how it is played and in general to be able to react quickly enough to what is asked, which is already the case elsewhere. I'm not worried about the broadcast aspect of esports, how and with whom it will be done, Riot will do something clean—that's not fundamentally the problem.

The heart of the matter is more about the players of the game and what you do to interest casual players. I think the challenge is around that. And to do so, Valorant must be tattooed in players' DNA in to make it a thriving esport. It's like traditional sports—you need to see a lot of people at the grassroots level playing the game.
You're saying Valorant needs a large native player base to succeed as an esport?
Let there be familiarity with the game at least, because with a large player base you can create a snowball effect. When there is a well-established ecosystem, it then becomes institutional.

But don't think that creating something institutional from the start will necessarily make it an esport, like what was done with Overwatch for example. So the question for Valorant is how do you create a strong player base, when you are a game modeled on CS, with the same qualities yes, but the same flaws too. That is to say that the game is 20 years late, it is already an antiquity. Valorant is harsh, Valorant is frustrating, it's not that interesting for viewers watching streamers. For the moment, the game only exists through the prism of esports.

For me, therefore, it is important to give amateurs a taste for competition to make them stay in the game and make them enjoy the sport in it. Players need to have easy access to in-game competition. So right from the start Riot announced, and I thought the idea was very good, wanting to get people to meet and play together. Except that for the moment I do not find that they have fulfilled the objective. I am for this idea, but I am not yet convinced. The casual player must be able to access the competition without going through obscure Discord servers or entities like FACEIT; it must be done in-game.

I don't worry about the esports format and what Riot is going to do with it when they have full control over it. But in the meantime they need this player base, which will then go to the streams to follow the competitions. Valorant has to become familiar and be in player DNA to get them eventually interested in esports. There has to be a way built into the game to get people to test and enjoy the competition, to make them feel the stress of an important game, even if they are low-ranked and playing with friends. You have to make it so they are interested and understand the esport.
Any last words to end the interview?
Thank you VLR.gg and you for the interview. It was very pleasant!
You can find pm on Twitter, Youtube , Twitch , or with 1PVCS.