Team Vitality
Team Vitality Europe Rank #15 bramz Bayram Ben Redjeb vakk Vakaris Bebravičius ceNder Jokūbas Labutis and Alliance
Alliance Europe Rank #18 Fearoth Enzo Mestari luckeRRR Niels Jasiek hype Tautvydas Paldavicius were the first two to strike out of Europe's final VCT Challengers event. They were surpassed by Team BDS
Team BDS Europe Rank #12 logaN Logan Corti rodeN Rodolphe Bianco AKUMAAAAA Alex Lo Bello TakaS Jonathan Paupard hoppY Dylan Aube GatsH Guillaume Kalka and Rix.GG Thunder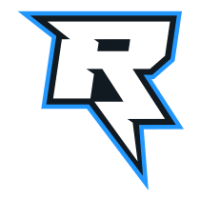 Rix.GG Thunder Europe Rank #19 Mickebwoy Mikołaj Chojnacki LATEKS Oliwer Fahlander frei Aaron Frei Luzuh Joseph Loose in the lower rounds respectively, while TENSTAR
TENSTAR Europe Rank #8 Br0die Jack Emmott KRAY Calum Knight Russ Russel Mendes stanley Tramaine Stanley Polvi Niko Polvinen , Team Liquid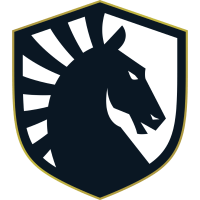 Team Liquid Europe Rank #4 Jamppi Elias Olkkonen Kryptix James Affleck L1NK Travis Mendoza soulcas Dom Sulcas ScreaM Adil Benrlitom , Giants Gaming
Giants Gaming Europe Rank #3 Meddo Johan Renbjörk Lundborg Davidp David Prins Ambi Štěpán Beránek Fit1nho Adolfo Gallego hoody Aaro Peltokangas and Fnatic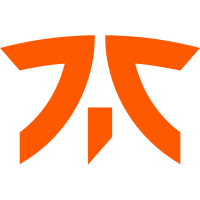 Fnatic Europe Rank #6 MAGNUM Martin Penkov Derke Nikita Sirmitev Boaster Jake Howlett Mistic James Orfila doma Domagoj Fancev kept flying high.
The first two matches pitted BDS against Tenstar and Liquid against Vitality. TENSTAR crushed BDS on Breeze 13-3 but Logan "logaN" Corti led his team to a 13-9 series tie on Haven. However, TENSTAR were able to solidify their superiority on Icebox in a resurgent second half, with both Jonathan "TakaS" Paupard and Calum "KRAY" Knight putting in monstrous 360 ACS+ performances.
Vitality immediately placed Liquid on the backfoot, stealing the latter's pick 13-11. Not to be outdone, Liquid took control of Split on their way to a 13-3 win, enabled by Elias "Jamppi" Olkkonen's 400 ACS, 5 K:D ratio and an ace on the seventh round. The team held on to that momentum on Breeze, and although it was tighter than Split, nothing stopped Adil "ScreaM" Benrlitom from scoring a 4K on 2HP to give his team the 13-9 win, in a map he finished just shy of 300 ACS.
ScreaM might just be unkillable
Between Rix.GG Thunder and Giants, Daniil "pipsoN" Mesheryakov's men never let go of the game's control and kept their opponents constantly on the backfoot. If it was David "Davidp" Prins shining on the Split 13-7 win with a nearly 3 K:D ratio, Aaro "hoody" Peltokangas was the stand-out player on Bind, with 314 ACS, taking his team to a swift 13-9 and series win.
Fnatic were the ones to pick Haven but were surprised by Alliance, who fought for the lead every step of the way. The map ended up going in Fnatic's favor 14-12, but not before Derke Nikita "Derke" Sirmitev in an ace in the fifteenth round. Alliance then showed up strong on Icebox, but were again overcome on the second half. Fnatic only let up one round defending, with their Duelist putting in another strong performance to guarantee their slot in the upper semifinals.
Despite their early Challengers 1 exit, Derke keeps shining for Fnatic.
Even though BDS had been knocked down to the lower bracket, logaN kept his performance high despite his large agent pool. He used Brimstone to secure 31 kills and the 13-9 on Bind, awarding BDS their second-ever map against Vitality. BDS kept their relentless climb to match point, as a great all-around performance was followed by a 13-6 win, a first for BDS against Vitality.
Haven between Rix.GG Thunder and Alliance was close all throughout. The teams tied the half but Rix.GG surged in the second half, allowing them a big advantage Alliance couldn't recover from and leading to a 13-11 win. While they initially controlled Breeze, Alliance began recovering rounds on the Defense. Tom "otom" Hart nearly put in a 1v4 clutch to win the map 13-10, but his men then turned it around in the next round to finish the match still in regulation.
otom nearly put in a 1v4 clinical clutch to solo win his team the map.
Challengers 2 continues tomorrow. Tomorrow, four matches are played. The two upper bracket games pit TENSTAR against Liquid and Giants against Fnatic. The losing teams will face Rix.GG Thunder and BDS, respectively, for elimination.