Leviatán
Leviatán Latin America South Rank #1 tex Ian Botsch kiNgg Francisco Aravena nzr Agustin Ibarra Mazino Roberto Rivas aspas Erick Santos have conquered Bogotá's Superdome: 2023 event flawlessly following a 3-0 victory over FURIA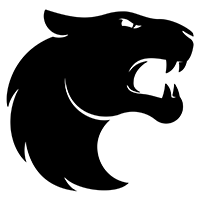 FURIA Brazil Rank #2 kon4n Vitor Hugo mwzera Leonardo Serrati liazzi Felipe Galiazzi havoc Ilan Eloy Khalil Khalil Schmidt in the grand final.
Colombia's Superdome saw the invitation of three Latin American teams and Cloud9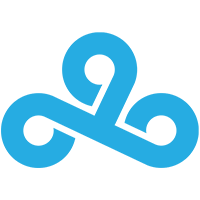 Cloud9 North America Rank #5 Xeppaa Erick Bach jakee Jake Anderson vanity Anthony Malaspina OXY Francis Hoang wippie Maxim Shepelev clash in an opportunity to showcase their new rosters ahead of the 2024 VCT.
Leviatán's new signings made a wonderful debut; aspas and tex proved to be integral components of the Argentinian organization's roster as they crushed KRÜ Esports
KRÜ Esports Latin America South Rank #4 keznit Angelo Mori Klaus Nicolas Ferrari mta Nicolás González Shyy Fabian Usnayo Melser Marco Eliot Machuca Amaro and Cloud9 on their rampage through the upper bracket. Leviatán's first two opponents never saw double digits on their side of the scoreboard throughout their matches, and would eventually submit to the monstrous pressure from their adversaries.
Over the course of three days, both KRÜ and Cloud9 were sent home by FURIA as the Brazilian powerhouse ravaged through the competition to meet Leviatán in the grand final. However, their final matchup for the trophy would be their biggest challenge yet.
The map selection process first took the two teams to Haven, where – despite running mirror team compositions – Leviatán ceded an early lead to FURIA as the former ended the half down 7-5. However, the team bounced back on their attacking side with the help of a stellar performance from Mazino , who boasted a 1.50 rating on Omen over the course of 10 rounds to close out the map.
FURIA hoped to rebound on Split, their map selection, but were unable to contest the dominant showing Leviatán put on during the first half. The fan favorites snatched away round after round from their opponents and entered their defensive half with a comfortable 9-3 lead over the Brazilian team.
Despite Mazino once again providing crucial support as a controller, it was kiNgg who stole the show on Viper throughout map two. The in-game leader ended Split with an ACS of 321 and a 1.72 rating, a feat achieved through many multi-kills and even a 1v4 clutch to help propel Leviatán towards a 13-7 victory.
One map away from elimination, FURIA flipped the script and began to run away with the first half of Lotus. Brazil's fury secured seven of the first eight rounds, but faltered towards the end of the half and were only able to take one more round before entering their defensive side with an 8-4 lead. Both duelists put up great numbers, but mwzera – despite ending the first half with an ACS of 330 and 1.25 rating – was unable to keep up with aspas in the second half as the world champion averaged a 1.48 rating throughout the entire map.
Unwilling to allow FURIA a chance at a fourth map, Leviatán only let two rounds slip through on their attacking half. The team steamrolled through their opponent's defenses and quickly turned what was an 8-4 deficit into a 13-10 victory to take map three and Colombia's OFF//SEASON trophy in front of a roaring crowd.
Leviatán are off to a perfect start heading into 2024.
Leviatán's roster performed consistently throughout the tournament; each player sans tex finished with a positive rating and outclassed their opposing counterparts. A notable showing from nzr saw him finish just 0.01 point below aspas' 1.20 rating, a remarkable feat given the duelist player's prowess.
With 2024 quickly approaching and many offseason events concluding, partnered teams are finalizing rosters and kicking off the intense training that often accompanies the downtime prior to a new season. Leviatán and FURIA will meet again in VCT Americas for a chance at a legendary rematch.