Team Heretics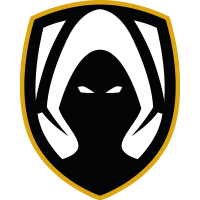 Team Heretics Europe Rank #171 MiniBoo Dominykas Lukaševičius Wo0t Mert Alkan RieNs Enes Ecirli benjyfishy Benjy David Fish Boo Ričardas Lukaševičius have announced the departure of Auni "AvovA" Chahade nearly a month after their most recent signings.
The Controller player was onboarded by the organization last year in preparation for the 2023 VCT alongside an older iteration of the roster.
The team's first obstacle at São Paulo's LOCK//IN took the form of Evil Geniuses
Evil Geniuses North America Rank #1 Boostio Kelden Pupello ScrewFace Kyle Jensen Demon1 Max Mazanov Ethan Ethan Arnold C0M Corbin Lee jawgemo Alexander Mor , who quickly sent Heretics home in two maps to start off their year.
Looking to turn around their luck, AvovA and the rest of the team put up a fight in the EMEA League, but were unable to advance out of the regular season after their only wins against Karmine Corp

Karmine Corp Europe Rank #158 ZE1SH Ahmed El Sheikh sh1n Ryad Ensaad and Giants Gaming
Giants Gaming Europe Rank #7 Redgar Igor Vlasov Fit1nho Adolfo Gallego nukkye Žygimantas Chmieliauskas hoody Aaro Peltokangas Cloud Kirill Nehozhin saw them take home an eighth-place finish.
The team's poor performance within the EMEA League saw them miss out on a chance at Masters: Tokyo as they were relegated to the EMEA LCQ. Heretics – who at that point had already made changes to their roster – had only one more chance at qualifying for Champions to make up for their disastrous year.
Unfortunately, the roster was only able to secure one map against KOI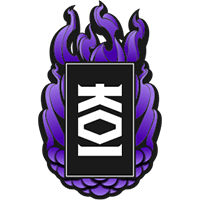 KOI Europe Rank #127 starxo Patryk Kopczynski kamo Kamil Frąckowiak ShadoW Tobias Flodström sheydos Bogdan Naumov trexx Nikita Cherednichenko before being eliminated from the tournament and the rest of the 2023 season.
AvovA's departure follows a series of roster changes from the organization in preparation for 2024's VCT; Ričardas "Boo" Lukaševičius and Benjy "benjyfishy" David Fish – whose aid was enlisted throughout the EMEA LCQ – remain the two sole survivors of the 2023 roster. Dominykas "MiniBoo" Lukaševičius, Enes "RieNs" Ecirli and Mert "Wo0t" Alkan were brought on by the organization as younger talent from varying Tier 2 rosters.
Team Heretics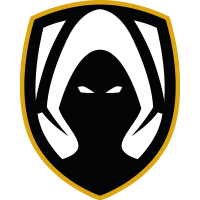 Team Heretics Europe Rank #171 MiniBoo Dominykas Lukaševičius Wo0t Mert Alkan RieNs Enes Ecirli benjyfishy Benjy David Fish Boo Ričardas Lukaševičius are now: