BBL Esports
BBL Esports Europe Rank #44 aimDLL Hüseyin Kabişteke Elite Efe Teber AsLanM4shadoW Ali Osman Balta pAura Melih Karaduran Brave Eren Kasırga QutionerX Doğukan Dural have welcomed back Turkish in-game leader Melih "pAura" Karaduran amid the roster shuffles ahead of the VCT 2024.
The talent had gained attention back in 2021 as he and Papara SuperMassive
Papara SuperMassive Europe Rank #17 sterben Emre Demirci hiro Emirhan Kat CyderX Caner Demir Celasun Emir Celasun Izzy Baran Yılmaz became the first team to represent Turkey on the international stage at Masters: Berlin.
Although he joined BBL for nearly half a year in 2022, pAura shuffled through Team Heretics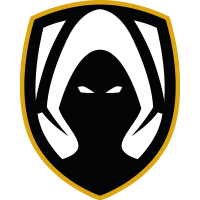 Team Heretics Europe Rank #171 MiniBoo Dominykas Lukaševičius Wo0t Mert Alkan RieNs Enes Ecirli benjyfishy Benjy David Fish Boo Ričardas Lukaševičius and finally settled in on S2G Esports
S2G Esports Europe Rank #10 reazy Kaan Ürpek ' active roster. With S2G, the Sentinel player took home the second-place prize in the Turkish Challengers League: a spot at the EMEA: Ascension Play-Ins.
Unfortunately, the team fell to FOKUS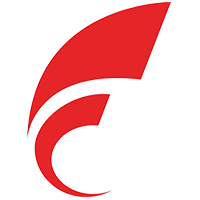 FOKUS Europe Rank #9 Lime Jacob Foster SEIDER Mathias Seider Fizzy David Figueiredo al0rante Felix Brandl YaBoiLewis Lewis Hughes in the grand final of the playoffs after a solid run through the play-ins and were barred from advancing to the group stage of Ascension. Shortly after, pAura was moved to an inactive role on the roster.
BBL have been making changes to their roster following a lackluster 2023 season; after exiting LOCK//IN winless and failing to qualify for both Masters: Tokyo and Champions, the team released in-game leader Ibrahim "SouhcNi" Sağır and Mehmet "Turko" Özen to make way for Efe "Elite" Teber and pAura.
The fully-Turkish lineup of BBL Esports
BBL Esports Europe Rank #44 aimDLL Hüseyin Kabişteke Elite Efe Teber AsLanM4shadoW Ali Osman Balta pAura Melih Karaduran Brave Eren Kasırga QutionerX Doğukan Dural now consists of: