BBL Esports
BBL Esports Europe Rank #44 aimDLL Hüseyin Kabişteke Elite Efe Teber AsLanM4shadoW Ali Osman Balta pAura Melih Karaduran Brave Eren Kasırga QutionerX Doğukan Dural have announced they are mutually parting ways with Mehmet "Turko" Özen. Turko played the initiator role during his stint with BBL.
Turko had played for the likes of Oxygen Esports
Oxygen Esports Inactive , Papara SuperMassive
Papara SuperMassive Europe Rank #17 sterben Emre Demirci hiro Emirhan Kat CyderX Caner Demir Celasun Emir Celasun Izzy Baran Yılmaz , and DSYRE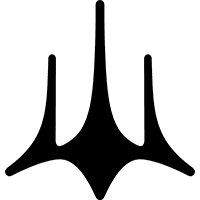 DSYRE Europe Rank #13 caydeN Yari Olmi Tag Alessandro Voci wackie Rikardo Birjukov waddle Wadir Taraki Filu Dawid Czarnecki before joining BBL in February 2022. BBL performed well in the Turkish regional leagues throughout 2022, but failed to make it through the EMEA Challengers and LCQ to participate in an international event.
The same fate befell them in 2023 as a VCT EMEA partnered team. DRX
DRX Korea Rank #1 stax Kim Gu-taek (김구택) Rb Goo Sang-Min (구상민) Zest Kim Ki-seok (김기석) BuZz Yu Byung-chul (유병철) MaKo Kim Myeong-gwan (김명관) Foxy9 Jung Jae-sung (정재성) eliminated them in the first round of LOCK//IN. During the VCT EMEA Regular season, they narrowly missed qualifying for the playoffs with a seventh-place finish. Their performance in the EMEA LCQ saw them being eliminated after their first match against Karmine Corp

Karmine Corp Europe Rank #159 ZE1SH Ahmed El Sheikh sh1n Ryad Ensaad .
BBL Esports
BBL Esports Europe Rank #44 aimDLL Hüseyin Kabişteke Elite Efe Teber AsLanM4shadoW Ali Osman Balta pAura Melih Karaduran Brave Eren Kasırga QutionerX Doğukan Dural is now: