With a victory over LOUD GC

LOUD GC Brazil Rank #36 Krysme Julia Coelho lissa Giulia Lissa Jelly Julia Iris m4ndzin Isaac Barreto tayhuhu Taynah Yukimi in Game Changers Brazil Series 2, Team Liquid Brazil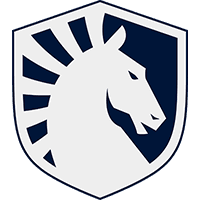 Team Liquid Brazil Brazil Rank #34 Bizerra Vitoria Vieira Joojina Letícia Paiva isaa Isabeli Esser daiki Natalia Vilela bstrdd Paula Naguil locked in a spot at the Game Changers Championship via circuit points. They will be the sole local representative at São Paulo.
The organization first entered Game Changers in January 2022, signing the former Gamelanders Purple
Gamelanders Purple Inactive roster that dominated Brazil the previous year. Liquid continued the trend, winning every regional Game Changers tournament they participated in. At the Game Changers Championship in Berlin, the team walked away with a third-place finish.
In preparation for the 2023 season, Team Liquid began reconstructing their roster by letting go of three players, keeping only star duelist bstrdd , in-game leader daiki , and their coach, palestra . Former TBK Esports GC
TBK Esports GC Inactive shyz Luisa Minarelli Daniops Daniela Cristini Bizerra Vitoria Vieira gabee player Bizerra joined isaa and Joojina from Gamelanders Purple to round out the roster.
The new roster went undefeated in Game Changers Brazil main events, defeating their rivals, LOUD GC, a total of four times. Team Liquid will look to continue their dominance at the Game Changers Championship come late November. Six teams from APAC, East Asia, EU, LATAM, and NA will join Version1 and Team Liquid at the event.