EDward Gaming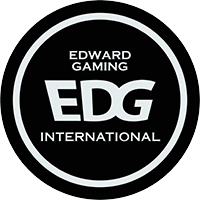 EDward Gaming China Rank #1 ZmjjKK Zheng Yongkang (郑永康) nobody Wang Senxu (王森旭) Muggle Tang Shijun (唐时俊) CHICHOO Wan Shunji (万顺治) Smoggy Zhang Zhao (张钊) Haodong Guo Haodong (郭浩东) have beaten Rare Atom
Rare Atom China Rank #2 YiHao Yihao Chen Spitfires Viva Lifan Ran (冉立凡) MarT1n stew yoman in Act 1 of China's Evolution Series, winning their second consecutive domestic LAN. The Evolution Series is China's pathway towards their own Ascension tournament later this December.
EDward Gaming proved their dominance once again shown throughout the tournament, while Rare Atom brought intensity and persistence into the grand finals.
A narrow 13-11 win for EDG on Haven would set the tone for the rest of the series between the two teams. While ZmjjKK and stew traded clips after clips in Haven, it was both Smoggy and nobody that helped secure EDG's win, with Smoggy clutching key rounds in multiple 1v2 and 1v3s and nobody working in tandem, earning MVP for the map.
After Haven, Rare Atom rebounded with a 11-5 lead on Bind, thanks to a slew of highlights from stew, who eventually put up 279 ACS with a 1.8 KDA. Although EDG eventually forcing an overtime and a match-point scare, RA retained their composure and took advantage of EDG's weaker Attack side to gain the victory.
Unfazed by the Bind loss, EDG strolled through Breeze 13-3 and Sunset 13-7, securing yet another series victory.
In the end, ZmjjKK was awarded the title of series MVP. Despite some heavy contention from stew on the first map, ZmjjKK claimed the top kill count in the next three maps.
With this win, EDG have earned 400 points and automatic qualification to the main event of Act 2 alongside Rare Atom, FunPlus Phoenix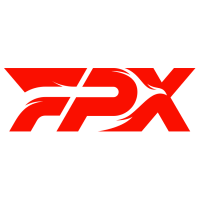 FunPlus Phoenix China Rank #3 Autumn Kale Dunne AAAAY Zhang Yang (张杨) BerLIN Zhang Bolin (張柏霖) nizhaoTZH Tang Zehao (唐哲昊) Lysoar You Hao Liang (梁优好) , and Trace Esports
Trace Esports China Rank #4 Kai Lu Zhi Nan (卢智楠) FengF Song Xuefeng (宋学锋) Flex1n Lorui (罗瑞) YOU Yip Man Ho HeiB Ho Shun Hei .
Act 2 will have a larger amount of points up for grabs and will begin in late October.