Rex Regum Qeon
Rex Regum Qeon Asia-Pacific Rank #23 2ge James Goopio xffero David Monangin Lmemore Hagai Kristen Yesyurun Estrella Park Gun (박건) fl1pzjder Saibani Rahmad have announced the signing of former Dplus Esports
Dplus Esports Korea Rank #2 NGen Lee Jae-hong (이재홍) Wenty Yang Geon-mo (양건모) exy Park Geun-cheol (박근철) player, Park "Estrella" Gun (박건), for the 2024 season. The announcement follows the release of their sixth player, Emman , who played a part in RRQ's rotating roster the previous season.
Best known for his time on Dplus as their in-game leader, Estrella joined the team in late 2022 after they failed to win a series in the East Asia LCQ. Coincidentally, Estrella was part of the team that would reach the grand final of the event, Incheon On Sla2ers
Incheon On Sla2ers Korea Rank #6 Hate Lee Ye-hun (이예훈) JaebiN NakJi Kim Sang-hyeop (김상협) WIX Kim Doo-heon (김두헌) .
This year, he managed to win both splits of Challengers Korea and qualify to Ascension. He led Dplus to a win against the eventual champions, BLEED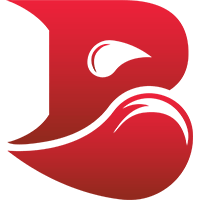 BLEED Asia-Pacific Rank #2 sScary Nutchapon Matarat Deryeon Derrick Yee Juicy Tyler James Aeria nephh Marcus Tan crazyguy Ngô Công Anh , but two losses in the group stage meant they were eliminated earlier than anticipated.
Dplus released Estrella on August 25, alongside former NUTURN
NUTURN Inactive duo Lakia and allow .
Rex Regum Qeon is now: