EXCEL
EXCEL Inactive Moe40 Muhammad Hariff chiwawa Egor Stepanyuk paTiTek Patryk Fabrowski FoxieGG Tyler Lowton ALIVE Gilad Hakim have replaced their captain David "Davidp" Prins, and their Sova, Morgan "B1GGY" Madour with Muhammad "Moe40" Hariff and the recently-released Ruben "RUBINO" Villarroel. The captaincy of the project has also been moved over to Vincent "Happy" Schopenhauer, with the French player taking over most calling and in-game leading duties.
EXCEL
@EXCEL
Davidp was notably the first to join the EXCEL project, signing with the organization as its captain and the de-facto architect of the team. "After joining EXCEL back in February, I got to work creating the best team possible with the resources available to me at the time," Davidp said in a statement. "Unfortunately, we didn't reach our full potential for a few reasons, so [...] EXCEL and I decided that it would be best to part ways moving forward."
With the original roster, Davidp and B1GGY played through VCT's Stage 2, dropping out in the Round of 64 to Rix.GG Thunder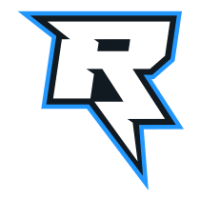 Rix.GG Thunder Inactive Mickebwoy Mikołaj Chojnacki memset Laurent Werly LATEKS Oliwer Fahlander frei Aaron Frei Luzuh Joseph Loose and then being upset by Elric "juseu" Belland's volvo peek
volvo peek Inactive Phardon Brandon Perez Testa SH0UTy Michal Glacner SouhcNi Ibrahim Sağır juseu Elric Belland Amilwa Amine Saidi al0rante Felix Brandl in the Round of 128 in the second qualifier. The duo continued on to play the Open Tour France: Spring Qualifier, reaching the grand finals but falling short to Megastitut
Megastitut Inactive Goaster Tony Richard SHIN Ryad Ensaad iDex Sammy Van de Weghe KONEQT Cista Adel MARCTYLINHO Marcty Bienvenu .
RUBINO comes into the project from his time at Team Heretics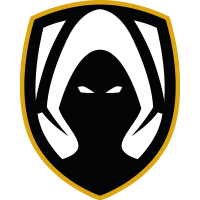 Team Heretics Europe Rank #40 Mixwell Oscar Cañellas AvovA Auni Chahade zeek Aleksander Zygmunt Boo Ričardas Lukaševičius keloqz Cista Wassim where he was picked up as a sixth member, eventually moving to the full roster as Dustyn "nieSoW" Durnas began to step back, but later taking to the bench amongst the organization's rebuild.
The other addition is Moe40, who has been on a handful of rosters since his bench and release from FNATIC

FNATIC Europe Rank #2 Leo Leo Jannesson Derke Nikita Sirmitev Boaster Jake Howlett Chronicle Timofey Khromov Alfajer Emir Ali Beder , most recently playing with the NoPoaching
NoPoaching Inactive tsack Konstantinos Theodoropoulos ozzy Oscar Scott shéd Jani Marjanen elllement Dragan Milanović mix that won the Rix.GG May event. His signing was reported earlier by Arran "Halo" Spake, however Halo's report detailed him originally joining the roster with Benjamin "vicious" Guilotte. Reports have since released pointing vicious towards Guild Esports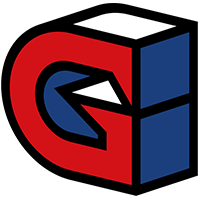 Guild Esports Europe Rank #5 Yacine Yacine Laghmari .
EXCEL
EXCEL Inactive Moe40 Muhammad Hariff chiwawa Egor Stepanyuk paTiTek Patryk Fabrowski FoxieGG Tyler Lowton ALIVE Gilad Hakim enters VCT's Third Stage as: