Keyd Stars
Keyd Stars Brazil Rank #4 pollo Julio Silva liazzi Felipe Galiazzi krain Gustavo Melara pleets Marcelo Leite flainzz Felipe Saldanha have returned to Valorant, welcoming the Desempregados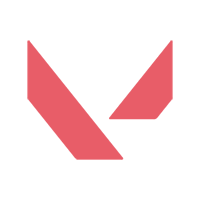 Desempregados Inactive ntk Lucas Martins JhoW Jonathan Glória v1xen Gabriel Martins murizzz Murillo Tuchtenhagen heat Olavo Marcelo squad.
Vivo Keyd
@VivoKeyd
After parting ways with their previous squad on May 28, Vivo Keyd were set to reform their Valorant division and have done so by signing the Desempregados squad. The Brazilian team is made up of a range of free talents from the region, all having represented differing teams in the past.
Gabriel "v1xen" Martins hails from Vorax, a squad forced into free agency at the end of May when the organization partnered with Havan Liberty. While Vorax went into free agency, the latter squad remained together. Their only change was welcoming Gustavo "krain" Melara in the place of Olavo "heat" Marcelo, who now joins Vivo Keyd.
With the team is also Jonathan "JhoW" Glória, who played for Gamelanders Blue
Gamelanders Blue Inactive until mid-May and helped them lift the First Strike: Brazil trophy and claim a silver medal at Stage 1: Masters. The remaining two players are Lucas "ntk" Martins, who departed SLICK on May 11and Murillo "murizzz" Tuchtenhagen, and Murillo "murizzz" Tuchtenhagen, who was left without an organization after paiN decided not to renew with his team.
Vivo Keyd is slated to debut at the end of the month when the VCT Brazil Stage 3 qualifiers begin on June 28. They'll have to be among the top eight if they are to reach the Main Event.
Keyd Stars
Keyd Stars Brazil Rank #4 pollo Julio Silva liazzi Felipe Galiazzi krain Gustavo Melara pleets Marcelo Leite flainzz Felipe Saldanha are now: