Over 750 days since their last EMEA conquest, Team Liquid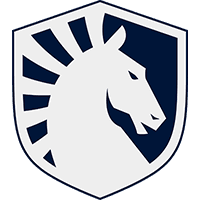 Team Liquid Europe Rank #6 Jamppi Elias Olkkonen nAts Ayaz Akhmetshin Sayf Saif Jibraeel Redgar Igor Vlasov have finally struck gold again. They beat FNATIC

FNATIC Europe Rank #1 Leo Leo Jannesson Derke Nikita Sirmitev Boaster Jake Howlett Chronicle Timofey Khromov Alfajer Emir Ali Beder 3-1 in the VCT EMEA grand final, claiming their first regional trophy ever.
Liquid's win guarantees they hold the top EMEA seed heading into Masters, while FNATIC will drop down to the second seeding pool and keep the second seed. Throughout the weekend, Natus Vincere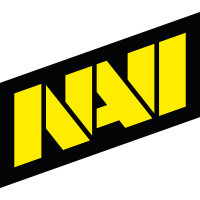 Natus Vincere Europe Rank #7 ANGE1 Kyrylo Karasov Shao Andrey Kiprsky Zyppan Pontus Eek SUYGETSU Dmitry Ilyushin cNed Mehmet Yağız İpek and FUT Esports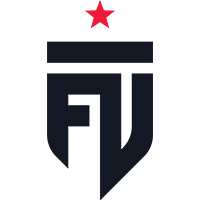 FUT Esports Europe Rank #8 MrFaliN Furkan Yeğen AtaKaptan Ata Tan qRaxs Doğukan Balaban qw1 Konuralp Şahin were eliminated from the lower bracket and attributed the fourth and third seeds, respectively.
Photo by Hara Amorós/Riot Games/LVP
Over the past three years, many players and teams have graced the VCT EMEA scene. Due to the ever-changing VCT format, only six regional titles have been handed out to six different teams across those three years. Among those are FNATIC and Liquid.
Three years and one partnership later, these two had an equal chance to become the first two-timers. And while the rosters that won each title may have disintegrated, others carry their legacy. Three of Gambit Esports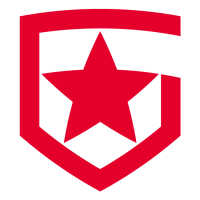 Gambit Esports Inactive Redgar Igor Vlasov Chronicle Timofey Khromov d3ffo Nikita Sudakov sheydos Bogdan Naumov nAts Ayaz Akhmetshin ' players, for example, played today's final in search of a second title alongside the long-time FNATIC and Liquid players.
But the odds were certainly not equal.
FNATIC had achieved all of this with just two-thirds of the rounds Liquid played. And they had the best talent and record they've ever seen.
Not only did FNATIC have amongst them the only two-time international champion, Chronicle , they carried an unseen record in the region. This team stands undefeated across EMEA group stages in the past year, and have only dropped four maps this year. If an EMEA dynasty were to be crowned, FNATIC would be its unquestionable founder.
Liquid have not had the same luck. After a bumpy start to the league, the Dark Horse has gone on a tear and have only dropped one match, the upper bracket final against FNATIC, since the seventh match week of the VCT EMEA.
A conflict for the ages. (Photo by Hara Amorós/Riot Games/LVP)
Due to being the upper seed, FNATIC got first pick priority. They chose Lotus, a map the team has only lost once since its introduction. Liquid, however, have fought hard for the 3-5 record they currently hold, and have dropped the map twice against FNATIC.
History seemed to be repeating itself in the first rounds of the map. FNATIC found a 6-2 lead mostly off of highlight plays — a 2v5, 2v4 and two 3Ks — which they then converted into an 8-4 halftime advantage. Sayf fought hard to keep his team in the game, opening the attack with a 4K as a crucial part in pushing the game to its final rounds.
Despite the back and forth, Liquid were unable to come out on top and lost out on Lotus 13-11. Alfajer and nAts were at odds on Lotus, finishing with the same kills, assists, and within 13 ACS of each other.
The former found a slightly higher rating, at 1.50 to nAts' 1.31, also being the only FNATIC player with a rating above 1.00 by the end of the map. Redgar also found an uncharacteristic high number of first bloods, finishing the map with a 6-0 record.
While this wasn't the time for FNATIC's second Lotus loss, it was the time for their second-closest victory on it. Both teams have proved stellar on the map but today was Liquid's second eleventh-hour loss against FNATIC on the map, having previously dropped a 14-12 in Friday's upper finals.
One of the many key situations that helped FNATIC win Lotus.
Switching gears to the second map, Liquid's first pick was Ascent. FNATIC had largely seemed to avoid the map during the regular season, despite having just one loss on it, while Liquid were comfortable playing the map six times since the VCT EMEA began.
Liquid's reply hit hard and hit fast. FNATIC's 4-1 start was quickly annulled, and Liquid ran away with the map. Jamppi closed out the half with a Odin/Shorty 1v2, and his team only stopped once they were 12-5 up. But FNATIC weren't done yet.
They found those seven straight rounds they needed for overtime. Boaster 's men won eight rounds in the second half — seven of those came from 3Ks/1v1s from four different players on the FNATIC roster. In overtime, Liquid quickly wrapped it up 14-12.
FNATIC were all on the same frequency during their seven-round comeback. Chronicle was the only player under 10 kills, but counterbalanced that with 12 defending assists. Overall, Chronicle tallied 21 assists across 26 rounds.
They peeked.
The second map was a much rougher one for Liquid. If FNATIC had avoided Ascent, Liquid pretended Haven was never in the room. The latter spent most of the season banning Haven, and the only two times the map slipped through resulted in 13-6 losses — one of those against FNATIC, in Week 3.
The first agent changes of the day also came into effect. Liquid returned to Haven with nAts on Killjoy, instead of Cypher. soulcas also switched from Breach to Skye, with Jamppi dropping Sova in favor of keeping Breach in the agent lineup.
Liquid were the ones 4-1 up this time. FNATIC pieced some rounds together during the first half, but they were far and few between. The 8-4 deficit proved insurmountable for the LOCK//IN champions, as they found just two more rounds on defense, one off a 1v3 from Alfajer . Redgar's men replied with a quick one-two that put FNATIC against the ropes heading into their opponents' second pick.
Liquid handed FNATIC the very same Haven result that the former had been faced with during the regular season. Boaster and co. won against the Dark Horse 13-6 in Week 3, and had now lost a 13-6 that made their lives much harder.
Mini attributed the loss to lack of repetitions on the map, but not exclusively: their attack side, where they managed just four rounds, was also at fault. Liquid also prepared more than what Mini had suspected, and overall expected an easier game.
"We went straight into the game with some execs, and our execs were a bit sloppy. And then we went to the defaulting, and the defaulting was a bit sloppy," he said. "And when we go to defense, we could not build up momentum in the economy to get an OP. When we play around the Operator, we're really strong, but it looked like we didn't really know what we were doing without an Operator."
FNATIC were now against the ropes. And, to make matters worse, they were headed into Fracture.
Smells like Japan, doesn't it? (Photo by Hara Amorós/Riot Games/LVP)
FNATIC have not stepped into the two-faced Fracture map since LOCK//IN. But, at the same time, they have never banned it: either their opponents did, or it was left to be played as a decider that was never needed since FNATIC dominated the region.
Fighting from the back is not an unfamiliar situation for this roster either. In the two three-map series that FNATIC have played in VCT EMEA, they started behind on both occasions (vs. BBL Esports
BBL Esports Europe Rank #39 aimDLL Hüseyin Kabişteke Turko Mehmet Özen AsLanM4shadoW Ali Osman Balta Brave Eren Kasırga QutionerX Doğukan Dural in Week 1 and vs. FUT in the playoffs) and recovered to take 2-1 wins. However, this is the first BO5 they're playing from the back in several years.
The last time FNATIC were in this position, curiously enough, was also against Liquid, in May 2021. FNATIC won the fourth map in that series, but ultimately dropped the decider that handed Liquid the regional title of Stage 2: EMEA Challengers Playoffs.
Liquid's history on Fracture is different. They have a 3-2 record on the map, with two very specific losses: the first was against Team Secret

Team Secret Asia-Pacific Rank #13 invy Adrian Jiggs Reyes BORKUM Jim Timbreza JessieVash Jessie Cuyco Jremy Jeremy Cabrera in São Paulo (13-7), the second with substitute Harmii against NAVI (13-11).
And the differences showed at the start.
Liquid brought their Week 6 comp back with a new fire under them. They shot up to another 4-1 lead. It was promptly tied, but Liquid ran away with yet another 8-4 half. FNATIC slowly chipped away at that lead via retakes, eventually taking a momentary 11-10 lead. However, they didn't sustain it.
Liquid immediately replied with a 4K from Jamppi that led to a 13-11 win in the Dark Horse's favor, crowning themselves the first ever VCT EMEA champions of the partnered era.
When Liquid last won an EMEA title, the narrative that they were regional champions was weak. This time, there's no doubting it: Liquid are the VCT EMEA champions.
Nobody will take this one away from Liquid. (Photo by Hara Amorós/Riot Games/LVP)
For FNATIC, it was a wake up call. A reminder that the team does bleed — they're not immortal — and have cracks to cover before they fly to Japan.
"We've been winning a lot and when you win a lot, and you have a team filled with Terminator-level mechanics, it can be difficult to feel that you're getting punished. It can be hard to get through sometimes and realize the mistakes we're making," Mini said. "Because I don't want to win with just out-aiming people. I want to win with good macro and good decision-making."
Mini also singled out issues such as lack of discipline, overpeeking, and even dropping unnecessary rounds. To him, the decision-making process is currently flawed in the team and needs to be worked on before Tokyo if they want to lift the purple trophy.
"One loss at the end of the split shouldn't be a deterrent from us going for the win. We know how good we are. We just need to fix some things and make sure that, even if we have a bad day individually, we can rely on our brains. That's going to be the plan," Mini said.
"We're going to win. That's what this roster has been built for, that's why we work so hard."
Time to recharge for FNATIC. (Photo by Hara Amorós/Riot Games/LVP)
For Liquid, it's an affirmation. It has been a long and rough season with five straight days of playoffs, and it took them three different attempts to beat FNATIC. But they've done it: Liquid are the first VCT EMEA champions of the partnered era — nobody can take that away from them.
"I didn't think about the things that you're saying right now. Maybe only eMIL realized after it ended," Redgar said. "[He] said 'hey, the people are going to remember the first season of this [partnered] league' and I was like 'oh, it was the first?' I just didn't take it like that. I just played the game."
But, even in the face of his biggest regional VCT win, Redgar is not ready to get comfortable just yet. He is already looking towards improvements.
"The last three games, not just today's match, were a great opportunity for us to train our communication, our adaptive skills and individual confidence," he said. "Sometimes you have five individually good players, but they can be not that open to do some crazy or risky moves. I'm glad that we unlocked these things in our team and can do that. It worked pretty well."
Liquid were already a guaranteed playoffs team after their Saturday win against FUT, but now they will unquestionably hold the number one seed. The team will move straight to playoffs, where Redgar wants to avoid an EMEA vs. EMEA repeat match up.
"I'm sad and happy that we're skipping the group stage," Redgar said. "On the international stage, you want to play versus as many international teams as possible, right? Every time I was on these tournaments I wanted to face every team. It's not specific, but I don't want to face EMEA teams."
"Everyone is saying that skipping the groups will guarantee you a spot in Champions, I would like to say the EMEA region is not that weak," he retorted. "There is a chance that the top four teams are all EMEA, we should be ready for anything."
"It won't be so easy on that stage."