Despite the best efforts of Evil Geniuses
Evil Geniuses North America Rank #7 Boostio Kelden Pupello ScrewFace Kyle Jensen Demon1 Max Mazanov Ethan Ethan Arnold BcJ Brendan Jensen C0M Corbin Lee Apoth Vincent Le Reformed Jeffrey Lu jawgemo Alexander Mor and Cloud9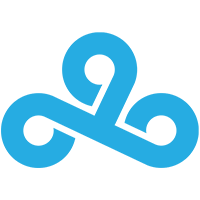 Cloud9 North America Rank #2 Xeppaa Erick Bach leaf Nathan Orf Zellsis Jordan Montemurro runi Dylan Cade jakee Jake Anderson , they fell to LOUD

LOUD Brazil Rank #1 aspas Erick Santos saadhak Matias Delipetro Less Felipe de Loyola tuyz Arthur Andrade cauanzin Cauan Pereira and NRG Esports

NRG Esports North America Rank #3 FiNESSE Pujan Mehta s0m Sam Oh crashies Austin Roberts ethos Alan Ruan ardiis Ardis Svarenieks Victor Victor Wong respectively in a long and hard fought battle. LOUD secured a place in the Americas grand final while NRG snatched away the 12th and final slot to round out Masters Tokyo.
With a spot at Tokyo already secured, LOUD banned Pearl, a map that they won 13-0 the last time they faced EG. This gave EG the opportunity to select their best map, Fracture.
LOUD tried to push the pace out of the gate with an early plant in the pistol round, but EG responded with a clean retake that defined their success on the map throughout the season. Once LOUD gut rifles in their hands, they pulled back a 4-2 advantage.
The ultimate economy defined the middle of the half. EG's ultimates found critical kills that helped them tie the game at four rounds apiece before LOUD's ults helped them respond. The half ended with a 7-5 LOUD lead.
The young demon is a force to be reckoned with.
Another EG pistol win brought them back into another tie, but LOUD's deathball retakes proved too strong to stave off forever. LOUD took their opponent's map pick 13-9.
Back on their home ground of Ascent, LOUD took their attacking pistol after running around the entire map. They extended their lead to 4-1 despite a misclicked post-round ultimate from saadhak . EG stabilized to salvage five rounds by the half.
Even world champions accidentally hit buttons.
EG had a chance after winning the second pistol, but unlike on Fracture, they were unable to convert the follow up anti-eco. LOUD took a 10-7 lead, but EG continued to battle back. Less prevented EG from tying the game with a clutch, but C0M immediately responded with a 1v3 clutch which set up back-to-back multikills from Demon1 to give EG map point 12-11. EG completed the upset to force a final map.
The last time LOUD played Bind, it was the sole map they lost in the grand finals of their Champions 2022 victory. They threw chaos to the winds by flexing saadhak towards a Chamber pick.
"If you don't know what you're doing, the enemy won't know what you're doing," saadhak joked in a post-match interview.
Having never lost Bind except in international grand finals, LOUD were not about to start here. They won their attacking pistol and ran out to a 4-0 lead. A crazy 4K from jawgemo won EG an eco-round, but LOUD still easily pulled away for the 10-2 halftime lead.
A pistol win gave EG a glimmer of hope, but aspas quickly banished those thoughts with an eco 4K. It was over 13-3 in the blink of an eye.
That's a mood.
Two North American teams battled for the third and final Americas slot at Masters Tokyo when C9 and NRG met in a fateful lower bracket matchup. After finishing in the top three of the regular season standings, both teams had expectations of qualifying, however, only one could pass.
NRG took the opening pistol on Pearl and took a 5-2 lead with the aid of big multikills from s0m and crashies . C9 kept fighting for rounds, but they were unable to win consecutive rounds or rounds where they pushed to the A site. They still managed to secure five rounds at the half with a leaf Blade Storm 4K to close the final round.
C9 fixed their consecutive round problem in the second half. They quickly stormed into the lead 11-8 after a seven round blitz that saw NRG only win their anti-bonus round. It took a momentous 1v3 clutch from crashies to get NRG back into the game. NRG leaned heavily towards A and did not get themselves set up in the incredibly advantageous B-Long postplant even once. C9 closed the map 13-10.
The heroics were not quite enough for NRG on Pearl.
Throughout the regular season, C9 were undefeated on Lotus whereas NRG struggled mightily on the map. For NRG to keep themselves alive, they would have to overcome a massive disadvantage. The only thing in their favor was the loss on Lotus C9 took in their previous battle with Leviatán.
C9 looked dominant in the first two rounds, but NRG proved to have a structured attacking gameplan to get into strong post-plant scenarios. They rattled off four rounds in a row before C9 used their arsenal of ultimates to get their first gun rounds on the board. s0m landed a clutch to regain the momentum, and NRG ran out to a 7-3 lead. C9 clawed back to a reasonable 7-5 disadvantage at the half.
C9 brought a 71% attacking winrate into the map, and it would be tested after they lost the pistol and follow up. NRG took an 11-6 lead before C9 started to find their footing. Back-to-back triple kills finally got leaf activated, and C9 looked like they were going to mount the comeback. However, crashies landed a 1v2 clutch on an eco round, and NRG took the map 13-9.
Three for the show.
NRG beat C9 on Haven the last time these teams faced off, but jakee took the opening pistol with a low HP clutch to get C9 started on the right foot. leaf followed suit with an ace that activated a third round Blade Storm to help C9 convert their bonus. Quickly falling out of the map, NRG turned to ardiis who got back-to-back 4Ks to turn the tides.
FiNESSE and crashies also delivered 4Ks to keep C9 from recapturing the momentum, and a dynamic first half eventually led to a 6-6 score.
C9 won another pistol, but their continued half-buy round strategy cost them the lead. NRG ran away with five rounds in a row to take the 11-8 lead. It took a plethora of ultimates, but C9 finally managed to stabilize. They started hitting the A site repeatedly and forced a fitting overtime in one of the most important maps of the season.
With all the pressure mounting, NRG found their final form. They clinically dismantled C9 in overtime to ensure that the old OpTic core would not be denied an international appearance for the first time in two years.
Looking Ahead
Banner image credit: Marv Watson/Riot Games