According to a report from neL, Adam "ec1s" Eccles is close to joining Ninjas in Pyjamas

Ninjas in Pyjamas Europe Rank #10 chiwawa Egor Stepanyuk CREA Charles Beauvois Jady Yaroslav Nikolaev rhyme Emir Muminovic Ex6TenZ Kévin Droolans . The British in-game-leader will be replacing Kévin "Ex6TenZ" Droolans, as the Belgian player goes on medical leave for hand-related issues. It is unknown how long ec1s may be contracted with the organization, or if he will be a long-term replacement for Ex6TenZ.
VALORANT: Sources tell me that ec1s will join NiP, replacing Ex6TenZ who's taking a time off for medical reason (hand issue).

Let's hope for a full and speedy recovery.
After signing with Ninjas in Pyjamas before the start of Stage 1, Ex6TenZ led the team through a rapid transformation in the early Challengers of the Champions Tour. While NIP found some strong wins against other top contenders, the team have yet to find consistency against teams in the top flight, having yet to find a grand finals appearance in the VCT so far.
ec1s rose to fame in Valorant's early days, leading the fish123 mix through multiple wins eventually to a high-profile signing with Team Liquid as a full roster. Following the signing, the roster struggled to keep up with the rapid pace of the scene, with ec1s moved to the bench in early February of 2021.
Before being released from Team Liquid earlier last month, ec1s played in the Benchwarmers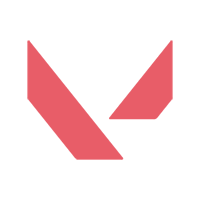 Benchwarmers Inactive goffe Filip Gauffin tsack Konstantinos Theodoropoulos M4CHINA Ouali Manset ec1s Adam Eccles Aron Aron Fredriksson mix alongside other benched players and free agents.
Should it go through, Ninjas in Pyjamas

Ninjas in Pyjamas Europe Rank #10 chiwawa Egor Stepanyuk CREA Charles Beauvois Jady Yaroslav Nikolaev rhyme Emir Muminovic Ex6TenZ Kévin Droolans are set to be: