In the penultimate week of VCT EMEA league play, five teams have locked their slots. The only team locked into place is Team Liquid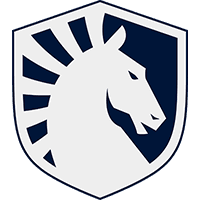 Team Liquid Europe Rank #1 Jamppi Elias Olkkonen nAts Ayaz Akhmetshin Sayf Saif Jibraeel Redgar Igor Vlasov soulcas Dom Sulcas , while others may still move up and down the table.
Photo by Hara Amorós/Riot Games/LVP
Day One:
The first match of this week was actually a Week 4 matchup between FNATIC

FNATIC Europe Rank #2 Leo Leo Jannesson Derke Nikita Sirmitev Boaster Jake Howlett Chronicle Timofey Khromov Alfajer Emir Ali Beder and KOI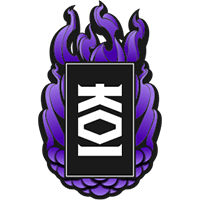 KOI Europe Rank #132 starxo Patryk Kopczynski koldamenta Jose Luis Aranguren sheydos Bogdan Naumov trexx Nikita Cherednichenko Wolfen Berkant Joshkun , which had been postponed due to health issues on the former's side. The latter came into the week hoping to fight for one of the lower playoffs spots which, at the start of the week, were still open.
KOI's week got off to a rough start. FNATIC picked Lotus after two strong wins in the third and fifth weeks of EMEA. Alfajer tore KOI apart, putting up a 1.82 rating in FNATIC's 13-4 win. Chronicle (Viper) and Derke (Raze) combined for 12 opening kills, with the former scoring a server-high 100% KAST and 207 ADR.
koldamenta 's men kept their heads cool heading into their Ascent pick. They took the first eight rounds of the map, but FNATIC replied by slowly eliminating that deficit. The LOCK//IN champions chained 11 rounds on their way to an 11-8 lead. After a brief bump that gave KOI a ninth point, FNATIC closed it out 13-9.
KOI's loss against FNATIC eliminated a fringe scenario where the squad could reach playoffs. While dependent on losses in the BBL Esports
BBL Esports Europe Rank #33 aimDLL Hüseyin Kabişteke Turko Mehmet Özen AsLanM4shadoW Ali Osman Balta Brave Eren Kasırga QutionerX Doğukan Dural SouhcNi Ibrahim Sağır and Team Vitality

Team Vitality Europe Rank #3 MOLSI Michał Łącki Destrian Tomas Linikas Twisten Karel Ašenbrener BONECOLD Santeri Sassi ceNder Jokūbas Labutis camp, three wins from KOI could have put them up in 6th place. Until their bout against Heretics on Sunday, the team sat at the bottom of the standings with just one win to their name.
It was GG, just not as they thought.
Giants Gaming
Giants Gaming Europe Rank #32 Fit1nho Adolfo Gallego nukkye Žygimantas Chmieliauskas hoody Aaro Peltokangas rhyme Emir Muminovic Cloud Kirill Nehozhin 's penultimate VCT match would be against a Vitality roster which, after a strong 3-1 start, has since fallen down the ladder. To try and control their fate, Vitality entered Week 7 with a number of composition changes in mind. Namely, the team brought a new composition to Giants' Lotus pick that included Gekko.
Vitality's new comp had been previously tested by Giants, who carefully exploited its flaws to find an 8-4 lead at halftime without a single round won by elimination. When on attack, two slip-ups from his team made pipsoN call a timeout to keep his team in check, from which they bounced back into four successive points for a 13-6 map victory. Vitality had been handed their second-ever Lotus loss, but would now go onto their pick.
While neither team changed their comps for Split, the analysts seemed surprised by the pick. According to kaquka, Head Coach salah had said he wanted to take down Vitality where they were strong. While this showed for most of the game, as raw and aggressive Valorant took precedence over site-focused play, Destrian led the charge for Vitality and gave them a 13-10 win.
There were little surprises on the Ascent decider. After dropping a 3-0 lead, Vitality spent the rest of the map chasing Giants. The latter found a 7-5 half off of six consecutive wins, and chained another four to start the second half. Giants replied with four of their own, prompting pipsoN to step in yet again and hand his team the insight needed to clinch a 13-10 win.
While Giants' win put them in an extremely comfortable position to make playoffs, it also locked in FUT Esports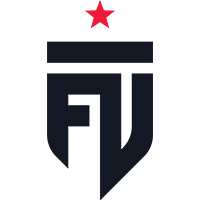 FUT Esports Europe Rank #4 MrFaliN Furkan Yeğen AtaKaptan Ata Tan Muj Serhat Yüksel MOJJ Buğra Kiraz qRaxs Doğukan Balaban qw1 Konuralp Şahin 's playoffs slot. Vitality would have had to win their last two matches and FUT lose theirs for the Turkish squad to miss playoffs.
Day Two:
While some weight had been lifted off of FUT's shoulders, they were still fighting for a second-place season finish that could facilitate their path to Masters Tokyo. However, their Week 7 contender would be the team currently occupying that exact spot.
Natus Vincere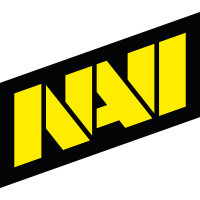 Natus Vincere Europe Rank #5 ANGE1 Kyrylo Karasov Shao Andrey Kiprsky Zyppan Pontus Eek SUYGETSU Dmitry Ilyushin cNed Mehmet Yağız İpek seemed confident heading into their opponents' Lotus pick. The team moved cNed from Jett to Yoru, also switching Zyppan to Skye. The more suppressive playstyle this comp forced led NAVI to a 9-3 half with strong emphasis on retakes. FUT showed up on defense and traded blows with NAVI, but the Turks would eventually suffer their second-ever Lotus loss 13-9.
Pearl was FUT's experimentation ground, bringing Jett back on board and giving EMEA its first Sova on Pearl. NAVI took a while to get off the ground, but eventually ran up to another 9-3 half. After switching sides, FUT were the ones chaining rounds until the map was tied at 10-10. Timeouts in the final rounds of the map helped both sides, but NAVI eventually edged out qw1 and co. 13-11.
While full statistics were unavailable due to a lobby remake, both Jetts were on fire during Pearl. Both qw1 and cNed were the only positive players on their teams, finishing with a +16 and +18 kill differential respectively. Both players also finished with 13 kills over the second-best player in their teams.
NAVI's win solidified the team's status at the top of the EMEA standings, but also gave them a big safety net. The top spot will be ultimately decided by Week 8's bout between FNATIC and NAVI; the latter can afford a loss and still have a guaranteed second-place finish.
This is what ranked players try to do… and fail.
FNATIC's dominance, in turn, was further established in their second match of the week. The team went up against Karmine Corp

Karmine Corp Europe Rank #135 ZE1SH Ahmed El Sheikh ScreaM Adil Benrlitom Nivera Nabil Benrlitom xms Alexandre Forté sh1n Ryad Ensaad who, after an extremely rough start, would still be left with a near-40% chance to reach playoffs if the Frenchmen could pull out a win against EMEA's titans.
Those dreams were very quickly crushed. FNATIC picked Haven, a map they haven't lost this year, and sped their way to a 13-2 win. Alfajer alone accounted for nearly a third of FNATIC's kills on the map, reaching a 1.89 rating and equalling Derke's 100% KAST on Jett.
Despite the crushing loss on Haven, KCorp entered Lotus with a straight face. Some back-and-forth led to a tied 6-6 half, and FNATIC were later left with a 9-7 deficit in hand. The team collectively stepped up to take five straight rounds, pulling themselves to a 13-10 win that closed out the series.
Despite the 2-0 win, with only one timeout needed from Mini needed on map two, Alfajer was unhappy with the result. The Turkish star expected FNATIC to win with a much larger round differential, remarking post-match that the team would need practice and work on certain details.
A soul-crushing mistake from Karmine Corp.
Day Three:
Entering the first match of day three, both teams were fighting for playoffs. While Team Liquid were in a much better position, BBL's record entering the match had the team in a volatile spot; they were extremely close, in score, to every team between fourth and eighth place.
Liquid picked Split, a map the team hasn't dropped this year and where they already held a win streak before it left the competitive pool. BBL, conversely, have suffered three losses in a row. As a result, the Turks brought in a wildly different composition that introduced Omen, Skye, and Jett, in the process mirroring Liquid's own agent lineup.
The comp shakeups didn't favor BBL's defensive side, as they went 9-3 down. The raw power Turkey is known for showed up in the second half, as BBL began to bite back and made Liquid sweat. In the end, Redgar 's men dotted the second half with just four points and eventually took a 13-11 win.
BBL could rest easy, though, as they'd be heading into a national favorite: Ascent. Both teams had found several wins on the Venice-inspired map during VCT EMEA, but BBL's taste for the map was clearer. It came as no surprise when they rocketed up to an 8-4 lead.
After switching sides, Liquid were only able to clear through three early rounds before BBL quickly shut them out and brute-forced their way to a 13-7 win. The teams would head to the Bind decider, a map each team had only played once this year: BBL took a win, while Liquid were struck down by NAVI.
BBL seemed to carry their momentum into the final map, going 4-0 up. A 1v1 from nAts flipped the tables, as the clutch gave his team space to tie the map and, after BBL found a fifth round, closing out their attack side ahead 7-5 with Sayf taking down 15.
Liquid's oppression resurfaced on defense, needing just one retake across the six rounds the team took. BBL were only allowed two points, before their opponents closed it out 13-7.
Not only did Liquid's win lock them into the playoffs and in third place, it also locked Giants Gaming into the playoffs.
Cool, calm, and collected. Can someone get nAts a pedestal?
The final match of the week was between KOI, who entered the match in 10th place, and Heretics. The latter, who held a 2-5 record prior to the match, were one of the squads fighting for that final sixth playoff spot. But they played with a handicap, having to introduce assistant coach weber into the server.
KOI's Fracture choice was peculiar, given neither team has particularly stood out on the map historically. Both squads have also lost on Fracture the only time they've played it this year. Nevertheless, KOI pressed on and swept up the first four rounds of the map.
That 4-0 lead ballooned to 7-1, as Heretics were unable to stop their opponents' site takes. By halftime, KOI were 9-3 up. Boo 's men showed signs of life on attack, taking four rounds in a row thanks to highlights from AvovA and keloqz , but KOI chained their own four rounds, all retakes, to win the map 13-7. KOI got their first win on Fracture, but would now have to contend with their opponents' Lotus pick, a map Heretics have only lost once this season.
Despite being their map, Heretics started on the backfoot. Clutches from koldamenta and starxo gave KOI the first five rounds of the map. When Heretics were able to reply, the five wins the team accrued still put them behind at halftime. That lead was soon crushed, though.
Mixwell 's Viper slowly put her opponents to sleep, as his team replied by reaching double digits undeterred. KOI attempted to level the score with two A retakes, but Mixwell stopped them again with a 3K that let his team later take a 13-9 win.
The final map was Ascent, where neither team had seemed too comfortable in previous matches. KOI, despite a steady composition, have only found one win, over Karmine Corp. Heretics haven't yet settled on one comp nor have they won the map this year.
Heretics' fourth Ascent comp this year kept Killjoy, Omen, and Jett from Week 3's lineup, but replaced Sova with Fade and opted for Viper in place of a second initiator. The new introductions bore fruits on attack, as Mixwell (Viper) and Boo (Fade) hauled Heretics to a 7-5 halftime lead.
KOI came alive in the final stages of the half, where Wolfen and trexx each found a 4K. Most of the second half was a big back-and-forth between the two rosters, until KOI's starxo and sheydos stepped up again to enable a quick three-round chain that put their team on match point. Heretics found a final, 11th round, but weren't able to close it out and ultimately dropped the series with a 13-11.
Despite the win, KOI are not in playoff contention. The result also means Heretics' chances to reach the playoffs have been greatly reduced and there is just one scenario in which they make it to sixth place by next Friday.
keloqz went in a little too hard, apparently.
Looking Ahead
Every spot between first and fifth has been locked, and while the last week leaves room for movement within that range, the only playoff spot still up for grabs is the last one, for whichever roster finishes the season in sixth. Vitality and BBL are the only teams that can still finish in sixth place.
FNATIC vs. Natus Vincere
Team Heretics vs. Team Vitality
Karmine Corp vs. Giants Gaming
KOI vs. Team Liquid
BBL Esports vs. FUT Esports