Take a look at Vision Strikers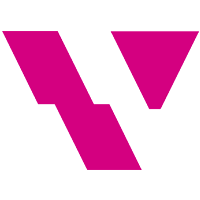 Vision Strikers Inactive stax Kim Gu-taek (김구택) Rb Goo Sang-Min (구상민) Zest Kim Ki-seok (김기석) BuZz Yu Byung-chul (유병철) MaKo Kim Myeong-gwan (김명관) 's tournament results until March 21 and all you will see is gold medals. 16 of those, to be exact, across 107 official matches. If you could've asked anyone that followed even a speck of Valorant - "Who is going to represent South Korea in Reykjavik?" - and any reasonable person would have gone with them. How could they have not said them?
Meanwhile, NUTURN
NUTURN Inactive had lived in the shadow of this squad. They saw Vision Strikers lift the First Strike trophy last December from the stands after they saw an early exit to TNL Esports
TNL Esports Inactive TS Yu Tae-seok (유태석) exy Park Geun-cheol (박근철) JinboongE Kim Jin-won (김진원) Meteor Kim Tae-O (김태오) . They hadn't faced them yet, but then something sparked within them.
On January 1, all of them, then known as PROPARTY
PROPARTY Inactive allow Park Sang-wook (박상욱) Suggest Seo Jae-young (서재영) peri Jung Bum-ki (정범기) solo Kang Geun-chul (강근철) Lakia Kim Jong-min (김종민) (except Sound ), were signed to NUTURN. The absence of Sound saw the return of Kang "solo" Geun-chul (강근철) to the servers. He had been the Head Coach until then, and was considered one of the greatest Korean FPS players. He was absent from pro play since his time at MVP PK in CS:GO in March 2019.
It didn't take long until Vision Strikers and NUTURN clashed. They found themselves going head-to-head in the third match of the Stage 1: Challengers 1 qualifier. NUTURN stole the first map, but Vision Strikers replied well and had to take map three to overtime so they could win. This first bout was NUTURN's first warning.
Their rivalry heated up again in Stage 1's second Challengers. This time in the Main Event, they tied a best of two. They then won their two other matches, which placed them both in Masters. What better way to open Korea's first Masters event than with a match between what were considered the two South Korean greats?
It was again a 2-1 for Vision Strikers, this time less frightening. They faced each other again in the Grand Final, where NUTURN were still unable to defeat their opponents. It seemed like whatever they tried, Vision Strikers were just better, and they had proved it in four different series. Or so they thought.
The South Korean organizers did everything they could to, inadvertently or not, hype up another rematch between these. They were placed in different groups in the Stage 2: Challengers Preliminary Round and Group Stage, the one and only event to qualify a squad for Masters Reykjavik. This actually led the purple squad to their first professional loss, to F4Q by 2-1. NUTURN hadn't been the king slayers, but they still wanted out of the shadow of Vision Strikers.
It didn't take long. Both of them swept their respective opponents in the playoffs opening matches, and what should have been a Bo5 final rematch was actually a Bo3 semifinal meetup. It might not have mattered, however. The last months had been enough for Kang "solo" Geun-chul (강근철) and his squad. It was time to end it, once and for all.
They struggled in the opening of the match, but once they found their pacing, they put in round after round that took them to a 13-9. Sweat started to drip down Kim "glow" Min-soo (김민수)'s squad in the Afreeca Colosseum. They were on the verge of not making it to Iceland. Was this it?
Map two, although the score doesn't show it, was a pure beating. NUTURN hammered Vision Strikers with all they had, and it paid off, 13-7. In dominant fashion, they had slayed the Goliath in a 2-0 series victory.
Most of the world was about to be going to sleep by then. When the Valorant scene later woke up, there were crazed Twitter feeds and people shouting that it was finally over: Vision Strikers had been downed. There was no second chance, like they had after their match against F4Q. They were out for good. No one expected NUTURN to win it, especially in such an important match.
NUTURN proved they had earned their win by scoring 3-0 against DAMWON in the finals, after having swept them in the Group Stage 2-0. They booked their ticket to Stage 2: Masters Reyjkavik without dropping a single map across a month of competition - not even to Vision Strikers. NUTURN proved everyone wrong and stepped into the spotlight after months of being just behind Zest's squad.
Some consider them just another team due to several motives, ranging from having had the "luck" of upsetting Vision Strikers to being on LAN to, flat out, being South Korean FPS players. After all, the region hasn't seen global success in most FPS games besides Overwatch for some years now. Many others consider them the shiny underdogs, coming in with all sorts of creative play that can lead them to a great finish in their first international LAN as a Valorant squad.
Whatever comes, NUTURN wants to surprise. They're not a team full of shiny players, but they don't need to be one. They've been largely spread out through the South Korean rankings, from top to bottom. Clearly, that means nothing.
They're coming in off a hot month-long win streak, and they're not looking to stop.