The first LOCK//IN Omega Bracket semifinal will be contested between Natus Vincere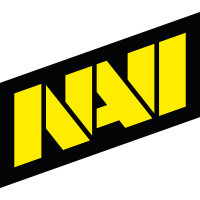 Natus Vincere Europe Rank #2 ANGE1 Kyrylo Karasov Shao Andrey Kiprsky Zyppan Pontus Eek SUYGETSU Dmitry Ilyushin cNed Mehmet Yağız İpek and Leviatán
Leviatán Latin America South Rank #1 Tacolilla Vicente Compagnon kiNgg Francisco Aravena nzr Agustin Ibarra Mazino Roberto Rivas Shyy Fabian Usnayo , who flawlessly took down Team Secret

Team Secret Asia-Pacific Rank #5 invy Adrian Jiggs Reyes lenne Lim You Xiang Lionel BORKUM Jim Timbreza JessieVash Jessie Cuyco DubsteP Jayvee Paguirigan Jremy Jeremy Cabrera and Team Vitality
Team Vitality Europe Rank #3 MOLSI Michał Łącki Destrian Tomas Linikas Twisten Karel Ašenbrener BONECOLD Santeri Sassi ceNder Jokūbas Labutis in the quarterfinals.
The remaining two quarterfinals are scheduled for tomorrow, Feb. 26, and are both bouts between EMEA and the Americas. FUT Esports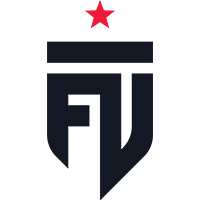 FUT Esports Europe Rank #4 MrFaliN Furkan Yeğen AtaKaptan Ata Tan Muj Serhat Yüksel MOJJ Buğra Kiraz qRaxs Doğukan Balaban qw1 Konuralp Şahin and 100 Thieves
100 Thieves North America Rank #1 bang Sean Bezerra Cryocells Matthew Panganiban stellar Brenden McGrath Derrek Derrek Ha Asuna Peter Mazuryk will match first, three days after a shaky tournament start from the latter. FNATIC and FURIA will fight in the following match, after convincing openers from both squads this past Friday.
(Photo by Colin Young-Wolff/Riot Games)
Both Secret and NAVI came into today's match off of strong debut matches: the APAC reps shut Team Liquid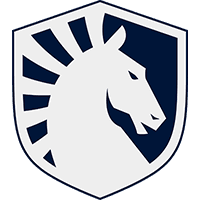 Team Liquid Europe Rank #6 Jamppi Elias Olkkonen nAts Ayaz Akhmetshin Sayf Saif Jibraeel Redgar Igor Vlasov soulcas Dom Sulcas down in a 2-0 victory; the Masters Copenhagen champions slogged through a 10-round comeback in their second map against KRÜ Esports
KRÜ Esports Latin America South Rank #2 keznit Angelo Mori NagZ Juan Pablo Lopez Klaus Nicolas Ferrari Melser Marco Eliot Machuca Amaro DaveeyS Santiago Galvis Ruiz axeddy Carlos Alberto to take a 2-0 win that put them in the semifinals. To make matters closer, both teams lost 15 rounds between the two maps each squad played.
Abroad, Icebox is one of Team Secret's strongest maps. They dominated Liquid on it in their previous match, and also took down an in-form Gambit Esports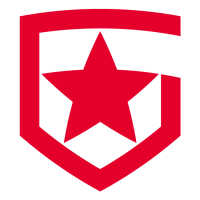 Gambit Esports Inactive Redgar Igor Vlasov Chronicle Timofey Khromov d3ffo Nikita Sudakov sheydos Bogdan Naumov nAts Ayaz Akhmetshin at Champions. However, NAVI saw holes.
"We looked at their match against Liquid and decided there wasn't any cause for concern. They have an interesting pick, an interesting playstyle," d00mbr0s said. "[From] what I saw in the server, they didn't change anything so that's why we left it open. We wanted them to pick it."
The Filipino team fell for NAVI's bait hook, line, and sinker.
Initially, though, it didn't seem to matter. Secret ran up to a 4-0 lead that included three clutches and two 4Ks from BORKUM and Jremy . Shao clutched against DubsteP in the following round, prompting a timeout from NAVI that put them back in the map. In the five rounds that followed, NAVI's only loss was a three-man save. cNed found two 4Ks and Shao a 3K of his own. After two flawless rounds put them at 5-5, a quick trade closed out the half at 6-6.
That's one way to start a game.
Secret looked to regain their lead in the second half, taking the first two rounds, but this is where NAVI came alive. After tying at 8-8, a 4K from ANGE1 gave his team the lead for the first time on Icebox, one they wouldn't drop. NAVI won seven rounds in a row, leading to a 13-8 win that put them ahead in the series.
Shao was particularly important in securing Icebox for NAVI, winning four of the six 1vX situations he found himself in — three during their seven-round streak. BORKUM and Jremy are equally to be credited for Secret's initial dominance, as the two won the first three rounds of the map in clutches.
While Shao was NAVI's most important player, finishing the map with a 1.47 rating, cNed was the bloodthirstiest player on the server. He opened up four rounds for his team, dropping 24 kills and averaging around 1 KPR. His 336 ACS also cleared everyone else's in the server by nearly 70 points.
"We just got bullied by cNed. Because we all know that he's good at finding first kills, not everyone plays their original playstyle. They start running back instead of fighting, holding angles," JessieVash said.
There was no stopping cNed on Icebox. Or in the match, for that matter.
Pearl, NAVI's pick, was newer territory for both rosters. Team Secret have banned it twice in previous encounters, and their only recorded Pearl game was a loss to Paper Rex

Paper Rex Asia-Pacific Rank #1 mindfreak Aaron Leonhart Jinggg Wang Jing Jie f0rsakeN Jason Susanto Benkai Benedict Tan d4v41 Khalish Rusyaidee something Ilya Petrov . NAVI are three for three on the map — only playing it during the G-Loot Clash — but were open to playing it as a decider against KRÜ.
cNed's bullying extended into the second map and was, once more, big trouble for Secret.
"We couldn't win a single round [on Icebox defense], they kept winning rounds in a row, so I felt like their confidence went over the roof for the second map," DubsteP said. "They just played with their confidence in the second map and it steamrolled from there."
Those stark contrasts showed throughout the first half. NAVI seemed fired up on their way to a 7-1 lead, made possible by 3Ks from several players. The EMEA reps let up just two more points before the half was over: the first required four ultimates, while the second was only possible by invy 's pinpoint accuracy on the Sheriff. The half was ultimately NAVI's 9-3. In the second half, a second-round force buy was Team Secret's final round before NAVI closed Pearl out 13-4.
Go easy on them, invy.
Barring SUYGETSU , NAVI all finished with more than 1.35 rating and 190 ACS. Shao had another phenomenal map, finishing with an ever higher 1.83 rating while dying just three times across 17 rounds.
NAVI's domination of Team Secret was reduced by Warbirds to two issues.
"They have really big firepower, so being able to deal with cNed and a bunch of their other heavy-hitters — I mean, cNed was a massive issue for us that entire series," he said. "Our attack was a lot better than it was versus Team Liquid, that was one thing we worked on during our two off-days. Now, it's just being able to not be manipulated as much. And one thing we also talked about in the match is not playing super passive, being able to push through."
In a seemingly flawless 2-0, NAVI put an end to Secret's run in São Paulo. After today's win, the team is just one match away from reaching the LOCK//IN playoffs. The team will take a break tomorrow, but will be back on Monday to play the all-important semifinal against Leviatán.
"For me, it doesn't matter who we play. We played both teams. We played Vitality in a tournament and won [against] them. We also played Leviatán in Champions and won [against] them. I think [I want to play against] Leviatán, because it'll be more interesting," SUYGETSU said, who echoed d00mbr0s' sentiment.
NAVI are not slowing down anytime soon. (Photo by Lance Skundrich/Riot Games)
Just like Secret and NAVI, Leviatán also won their opener — against ZETA DIVISION
ZETA DIVISION Japan Rank #1 Laz Ushida Koji crow Maruoka Tomoaki Dep Yuuma Hisamoto SugarZ3ro Shota Watanabe TENNN Tenta Asai — without dropping a map and all the while losing just 15 rounds. Team Vitality's record is starkly different, as Global Esports won a controlled Pearl against the EMEA reps to push their series to a third map. Vitality eventually won on Lotus, dropping 23 rounds altogether, but came into the map with a bigger disadvantage: they had shown more of their game.
Those differences mattered little in the first map, Haven, as neither team had played it at LOCK//IN. The first half was initially scrappy, where Vitality needed several strong individual plays to find a 3-2 scoreline. They carried that momentum for another two rounds, giving them a 5-2 lead. That advantage seemed fragile, as the LATAM reps bit into it with two rounds. Vitality found two of their own to reach 7-4, when a Guardian 3K from kiNgg left the map 7-5 at halftime.
kiNgg kept putting up great performances, taking down another three players to tie the map at 7-7 in the second half. Two clutch rounds from ceNder prompted a timeout from his own team, and the fight got closer than ever. While Vitality did eventually reach map point, Leviatán kept chipping away at their lead with a 3K from Shyy . In the final two rounds of regulation, kiNgg won back-to-back clutches to launch the game into overtime.
Last time Leviatán went beyond regulation in Haven, they found a 16-14 win against XSET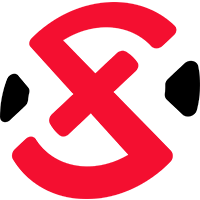 XSET Inactive in Copenhagen. They went equally as far this time, winning in the third overtime spar with a 3K from Shyy and a 1v2 3K from kiNgg.
"We just did exactly what we did previously in practice and trusted our instincts, took risks and a proactive attitude," Mazino said.
Tap, tap, tap.
It's impossible to ignore how much Leviatán truly fought to take Haven, a map that required seven clutches from them compared to Vitality's one: ceNder's ninja defuse against four players. Both teams also had standout opening duelers: Shyy and Tacolilla evenly split 10 first bloods, while Twisten 's six meant he carried most of Vitality's opening frags. Funnily enough, each team won as many opening duels as rounds.
"I know we lost a lot of clutch rounds on Haven. I think, overall, we were playing super good but Leviatán, they're extremely good players. [If] you give them a finger they will take the whole arm. For Haven, surely there were some misplays," BONECOLD said. "It was also the enemy's good map. I think it could have gone either way. This time they were just hitting their shots and we were doing misplays in clutches. I think overall we showed a really good Haven. I'm not sad about the Haven game."
kiNgg and MOLSI showed Breach's effectiveness on Haven, both taking the top spot for their respective teams. The former had a much flashier showing, though, with four clutches by himself and seven multikills. All told, kiNgg had 1.36 rating in comparison to MOLSi's 1.24, despite the latter having 248 ACS — four points higher than the Leviatán IGL.
A legend in the making.
Despite Vitality being down in maps, they could take solace in the fact they pushed Leviatán to three overtimes on the Chileans' map pick. Now, they were headed to Pearl. But the team's mental game had been weakened and they were playing against the crowd.
Leviatán's only official on the map was against ZETA DIVISION, where they took a shaky 13-11 win days prior. Vitality, who picked it, have six recorded officials and three wins on the map. Of their three losses, the latest was against Global Esports at LOCK//IN.
Despite being Vitality's pick, Leviatán looked dominant. They shook off their tough win against ZETA and ran up to a 10-2 half that Vitality just couldn't contest. Their two points came from two 1v2 rounds from ceNder, while Tacolilla ran the Leviatán show. By the time the half was over, he got up to 21 kills and just seven deaths, giving him a 2.15 rating.
The second half was equally as disastrous for Vitality. kiNgg took down three in the pistol round and, while Vitality forced and won the second round, Shyy quickly replied with a 1v1 that put Leviatán on match point. They didn't falter any more, and took a series-ending 13-3 win.
In the first twelve rounds, Tacolilla scored 21 of his 22 kills on Pearl. He also had the server's most multikills map-wide at six, won all but one of his head-to-head duels, and opened up seven rounds. Shyy also had an extremely dominant showing on Pearl, equalling Tacolilla's kill numbers but opening just two rounds, leading to a similar 1.69 rating.
Someone tell him the Snake Bite came from long, please.
Leviatán's win places EMEA, and especially Vitality, in check. There is still work to do for the region, which is down to just two representatives out of ten.
BONECOLD and coach salah shared sentiments, highlighting how much the team has improved in just four months. Both expect Vitality to eventually be top contenders in EMEA, they just need time and experience to get there.
"I think playing on a stage like this, [in front of] a crowd like this, is a first for a lot of people on the stage including me and I think that does obviously have an effect. That does obviously do things," salah said. "I think getting more used to that will help us a lot. I think it is something that requires time and requires experience. I think we went into Haven and played and showed that we're not that far off. I do think they have more experience than us. I think there's something we can gain, something we can catch up on with other teams. I think in terms of other stuff, we're not that far behind it, I'd personally say."
Comparatively, Onur claimed that the fact Leviatán has that international experience was a great boost for them, and the proof was in the results.
Leviatán's win also moves them into the semifinals. They'll be back in two days, on Monday, to play against NAVI. Both teams have looked deadly in LOCK//IN and are yet to drop a map.
"Against ZETA and Vitality, it didn't really matter who we'd match against. What matters is showing the best version of ourselves we've known so far. That's what matters: showing the best version of ourselves during the game," kiNgg said.
"I think we're willing to win any rival that we match against," Onur said.
With Tacolilla in this form, who can stop Leviatán? (Photo by Lance Skundrich/Riot Games)
Looking Ahead
The Omega bracket is quickly coming to an end, with just two match days left. Tomorrow, Feb. 26, is reserved for the second batch of quarterfinals.
Whoever wins this Sunday's matches will return the following day, Feb. 28, for a semifinal bout where they'll fight for the fourth and final LOCK//IN playoffs spot.
Tomorrow's games are: