The second day of the LOCK//IN Omega bracket was action-packed all around. FUT Esports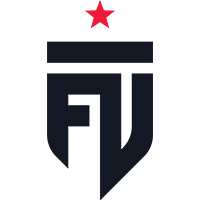 FUT Esports Europe Rank #4 MrFaliN Furkan Yeğen AtaKaptan Ata Tan Muj Serhat Yüksel MOJJ Buğra Kiraz qRaxs Doğukan Balaban qw1 Konuralp Şahin picked up Turkey's first win by defeating Rex Regum Qeon
Rex Regum Qeon Asia-Pacific Rank #66 2ge James Goopio EJAY Eroll Jule Delfin xffero David Monangin Lmemore Hagai Kristen Yesyurun Emman Emmanuel Morales fl1pzjder Saibani Rahmad . 100 Thieves
100 Thieves North America Rank #1 bang Sean Bezerra Cryocells Matthew Panganiban stellar Brenden McGrath Derrek Derrek Ha Asuna Peter Mazuryk and Team Vitality
Team Vitality Europe Rank #3 MOLSI Michał Łącki Destrian Tomas Linikas Twisten Karel Ašenbrener BONECOLD Santeri Sassi ceNder Jokūbas Labutis both took wins as well, but were given a run for their money by Global Esports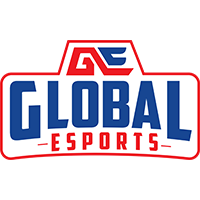 Global Esports Asia-Pacific Rank #10 Bazzi Park Jun-ki (박준기) t3xture Kim Na-ra (김나라) SkRossi Ganesh Gangadhar WRONSKI Michael Wronski Lightningfast Abhirup Choudhury Monyet Cahya Nugraha AYRIN Jordan He and EDward Gaming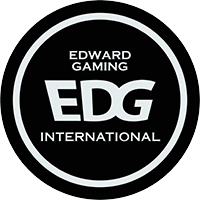 EDward Gaming China Rank #1 ZmjjKK Yongkang Zheng (郑永康) nobody Sen Xu Wang (王森旭) CHICHOO Shun Zhi Wan (万顺治) Smoggy Zhao Zheng (张钊) Haodong Hao Dong Guo (郭浩东) .
(Photo by Colin Young-Wolff/Riot Games)
Two unknown quantities faced off to start the day. AYRIN and BONECOLD , two veteran IGLs, had been tasked with building a roster from the ground up in the Pacific and EMEA regions respectively. Today's clash would determine who's labor would bear the most fruits.
AYRIN started off Split in full swing, taking the pistol round with a 1v3 clutch. However, three headshots from ceNder 's Sheriff allowed Vitality to take the following round and catapult up to a 4-1 lead. A flawless round win looked to get GE back in the game, but another five rounds got Vitality's tally up to nine. GE scraped by to pick up another round before halftime, setting the score at 9-3.
GE claimed the second pistol round to take their fourth round, but Vitality's Sheriffs proved deadly again as they claimed the anti-eco. GE did not manage to recover their dire financial position from there, and Vitality claimed the remaining rounds of the game to take a quick 13-4 on their opponent's map.
Twisten showed in this first map why the young superstar was such a hot commodity in the off-season, racking up 20 frags in the first half alone. He continued this performance into the first half of Pearl, where he picked up another 17. However, GE took the early lead as they went up by 3-2. A 4K from Twisten's OP allowed Vitality to snowball into a lead of their own, taking four rounds in a row. GE responded with two rounds, but Vitality walked away with a 7-5 halftime lead.
GE made it four out of four pistol round wins, enabling them to level the score. Following a bonus round win for Vitality, GE took the lead with three rounds in a row. A response round from Vitality made it 10-9, but GE were still in control and took themselves to map point. SkRossi sent the series to a third map with a 4K in the final round to secure a 13-9 win for his team.
After winning the opening two rounds on Lotus, GE attempted to catch Vitality off multiple times with defensive aggression on A. They were able to pick up one round this way, but they were shut down on two other occasions, which resulted in a 3-2 scoreline. Five ults were used in a pivotal round six, which Vitality came out on top of. They gained themselves an 8-3 lead off the back of this momentum, which GE were only able to stifle in the final round.
Two promising flawless rounds got GE up to six, but Vitality took the bonus. A crucial 2v3 retake from MOLSI and Twisten extended their team's lead to 10-6 and sent GE down to an eco. The Pacific representatives tried to stop the bleeding with a timeout ahead of round 18, but Vitality managed to wrap up the series with two more rounds, taking a 13-6 win.
The trouble with playing Vitality is you're always only a couple of Sheriff headshots away from losing the round.
FUT Esports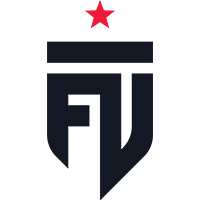 FUT Esports Europe Rank #4 MrFaliN Furkan Yeğen AtaKaptan Ata Tan Muj Serhat Yüksel MOJJ Buğra Kiraz qRaxs Doğukan Balaban qw1 Konuralp Şahin and Rex Regum Qeon
Rex Regum Qeon Asia-Pacific Rank #66 2ge James Goopio EJAY Eroll Jule Delfin xffero David Monangin Lmemore Hagai Kristen Yesyurun Emman Emmanuel Morales fl1pzjder Saibani Rahmad are two teams that have been mostly overlooked going into the year. Drawing each other in the opening match meant a golden opportunity for either team to pick up an early win and start their season on a high note.
FUT got off to a stellar start with four rounds in a row. A timeout allowed RRQ to get on the board in round five, but FUT continued extending all the way to 9-1. A round either way put the halftime score at 10-2. The hurt didn't stop there for RRQ, as FUT picked up another two rounds and put themselves at 12. RRQ staved off the first of nine match points, but FUT closed out Lotus in the next round with a dominant 13-3 victory.
RRQ quickly put the memory of the first map behind them as they took a 3-1 lead. FUT managed to win a thrifty, but another two RRQ rounds extended the Indonesians' lead to 5-2. FUT brought it back to within one, but a 4K from Emman prompted a timeout from the Turkish team. After both teams picked up one final round, RRQ went into the second half with a 7-5 lead.
Two rounds from FUT brought the score back level, but a pivotal streak of four rounds got RRQ up to a lead of 11-7 and within reach of a win. However, a twelfth round eluded them time after time as FUT closed the gap. With six rounds in a row, FUT came back to take Pearl 13-11, denying RRQ a third map.
RRQ have so far been the only team at LOCK//IN to field their sixth player, as 2ge stepped in for EJAY on the second map.
"It's because of roles, that's why we play the sixth man," coach Ewok said. "So far in practice it has worked out really well for us, but today I guess it didn't go our way. We'll see how it goes for the rest of the season."
FUT moves on to play the winner of the next match, after already delivering Turkey their first win at LOCK//IN.
A huge win for FUT today. (Photo by Colin Young-Wolff/Riot Games)
There was a lot of hype around Chinese newcomers EDward Gaming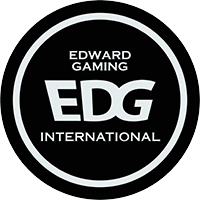 EDward Gaming China Rank #1 ZmjjKK Yongkang Zheng (郑永康) nobody Sen Xu Wang (王森旭) CHICHOO Shun Zhi Wan (万顺治) Smoggy Zhao Zheng (张钊) Haodong Hao Dong Guo (郭浩东) last year after they dominated the competition in the APAC LCQ. However, they were unable to live up to that hype at Champions, and they went out in two series. Against 100 Thieves
100 Thieves North America Rank #1 bang Sean Bezerra Cryocells Matthew Panganiban stellar Brenden McGrath Derrek Derrek Ha Asuna Peter Mazuryk , one of the top rated teams from the Americas league, EDG had a chance to prove they could go toe-to-toe with the best teams.
"Previously at Champions, everyone on the team had lots of emotions going through their head when we stood on stage," Haodong said. "But for today's game, we were able to relax on stage, to enjoy the games and learn a lot."
ZmjjKK got off to a flying start, helping his team to a 2-0 lead with six kills. 100 Thieves tied the score back up, and won a third round by the skin of their teeth. A timeout from EDG only seemed to spur 100T on, as they picked up another three rounds for six in a row. However, just one EDG round forced 100 Thieves down to an eco, a testament to how close these rounds had been. Unfortunately for EDG, the North Americans managed to win this eco to keep their chokehold on the game, ending the half with an 8-4 lead.
100T stretched their advantage to 11-5 by winning the pistol and two additional rounds. EDG made them work for the map win, winning five out of the next six rounds, but 100T eventually finished the job at 13-10 thanks to a successful half-buy.
EDG started the second map with a 2-0 lead too, but 100T were right on their tail and tied the score. A 4K from CHICHOO and a 3K from Haodong allowed EDG to regain a two-round lead, but 100T responded again with three rounds of their own. 100T maintained their advantage even after their opponent's timeout, and they held a 7-5 lead at the half.
Despite a pistol win from 100T, EDG managed to seize control by forcing up. They picked up six rounds in a row, including a crucial clutch from CHICHOO in a pivotal 18th round. 100 Thieves picked up only one more round in an EDG-dominated half, and the Chinese squad closed out Lotus with a 13-9 to secure a third map.
No round is over if CHICHOO is still alive.
CHICHOO was called upon in the clutch twice more in the first two rounds of Pearl, and twice he delivered. 100T clawed back and looked poised to tie the score at 3-3, were it not for another CHICHOO 1v2. EDG extended to 7-2, but 100T found their footing by the end of the half, pulling the halftime score back to 7-5.
100 Thieves won two rounds in the second half to tie the score up, but EDG put themselves back in the driver's seat by winning three rounds and making it to double digits. Two convincing flawless rounds and an eco cleanup allowed the North Americans back in it though, and the score because dead even at 10-10. They looked to take the lead as well, but 2v5 heroics from Smoggy and nobody made it 11-10 for EDG instead. A 3K from ZmjjKK even got the Chinese team on match point.
stellar managed to stick a defuse in the heat of battle to stave off the first EDG match point, prompting the Chinese squad to take their timeout. For a second, it seemed like EDG's Viper's Pit could be the nail in the coffin, but 100T managed to play around it to secure the round and overtime. Here, 100T managed to keep their heads cool and walk away with a 14-12 victory after winning two retakes.
Earlier today, Riot announced that China would be allocated two slots at the first Masters event of 2023 in Tokyo.
"I think China's inclusion is a really good thing for the scene," stellar said. "They have two really good teams here, EDG just gave us one of the best matches that we've played in a long time, and FPX had a really good match earlier on against Karmine Corp. Just based on potential playerbase, they 100% deserve a spot in the VCT."
100 Thieves escape after a close shave with EDward Gaming. (Photo by Lance Skundrich/Riot Games)
Looking ahead
The Omega bracket has two more exciting opening matches to offer, with many big names yet to grace the stage. Sentinels and FNATIC will contend a crucial heavyweight match, while FURIA hope to use the crowd's energy to take a win against T1.
Tomorrow's matches are: