The first round of LOCK//IN saw its final matches today. A heavyweight bout between Sentinels
Sentinels North America Rank #16 pANcada Bryan Luna Marved Jimmy Nguyen TenZ Tyson Ngo dephh Rory Jackson zekken Zachary Patrone Sacy Gustavo Rossi and FNATIC

FNATIC Europe Rank #1 Leo Leo Jannesson Derke Nikita Sirmitev Boaster Jake Howlett Chronicle Timofey Khromov Alfajer Emir Ali Beder saw the latter come out on top, to the dismay of the crowd. Later on, FURIA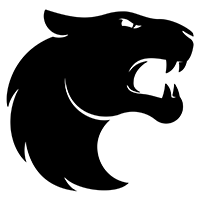 FURIA Brazil Rank #3 kon4n Vitor Hugo dgzin Douglas Silva mwzera Leonardo Serrati Quick Gabriel Lima Mazin Matheus Araújo Khalil Khalil Schmidt delighted the crowd with a 2-0 victory, sending T1
T1 Korea Rank #16 iNTRO Kang Seung-gyun (강승균) xeta Son Seon-ho (손선호) Sayaplayer Ha Jeong-woo (하정우) ban Joseph Seungmin Oh Munchkin Byeon Sang-beom (변상범) Carpe Lee Jae-hyeok (이재혁) home.
(Photo by Colin Young-Wolff/Riot Games)
The day kicked off with one of the most anticipated matchups of the entire tournament. Both Sentinels
Sentinels North America Rank #16 pANcada Bryan Luna Marved Jimmy Nguyen TenZ Tyson Ngo dephh Rory Jackson zekken Zachary Patrone Sacy Gustavo Rossi and FNATIC

FNATIC Europe Rank #1 Leo Leo Jannesson Derke Nikita Sirmitev Boaster Jake Howlett Chronicle Timofey Khromov Alfajer Emir Ali Beder have been labeled as superteams in their respective regions, but only one of them would survive the first round of LOCK//IN.
FNATIC suffered their first blow before the match even started, as it became clear that Leo would not be able to play on stage with the team after a positive COVID test.
"We found out Leo had COVID a few days ago, and we just presumed we were going to play with our substitute," Mini said. "So we actually prepared a little bit with kamyk , and he's been playing really well, I think we were ready even if we had to have played with him. But yeah, it's Leo. Everyone knows how good Leo is, whether he's playing in front of a crowd or from an isolation room, he's just too good."
From the onset on Haven, it was clear who the protagonists were going to be in this series. In the first four rounds, Derke and TenZ got 16 kills between the pair of them as the Jett head-to-head heated up. The scoreline was level at 2-2, but FNATIC would soon pull away to 6-2, forcing their opponents into a timeout. Sentinels managed to win a flawless round directly thereafter, but FNATIC dominated the rest of the half to take a 9-3 lead at halftime.
Sentinels picked up the pistol and anti-eco, but invested heavily in their bonus round. After FNC took the bonus round, Sentinels were forced into an awkward position where they had to scramble together a buy with a Sheriff and a Stinger in the following round. Again they were shut down by FNATIC, and the resulting eco allowed FNATIC to get to map point at 12-5. SEN managed only one more round, before FNATIC put a swift end to the first map at 13-6.
Derke was an unstoppable force on the server, hitting crazy shots like this one.
With Sentinels having two Brazilian world champions on their roster, the crowd naturally rooted against FNATIC. This was an unknown experience for them, as they've previously only played in front of European crowds. Nevertheless, Derke seemed unphased by this fact.
"It really doesn't make a difference if the crowd is against you or not. I was even more relaxed I think, because if I get the entry, nobody is going to scream, and I can go for more. For me it was easier, because when you have a home crowd and something happens that's good for you, you can't hear anything anymore and something might go wrong."
Sentinels would need to get off to a better start on Split, but Derke was still on fire as he took four scalps in the pistol round. A backstab 3K from dephh in the bonus round got SEN on the board, and they used this momentum to take a 4-2 lead. A timeout saw FNATIC pick up another round, but TenZ clutched a 1v3 to maintain momentum for his team. At 6-3, an Alfajer 4K was what FNATIC needed to get back on track, and they won the remaining rounds in the half to make it 6-6 at halftime.
FNATIC picked up the pistol, anti-eco, and bonus to make it six rounds in a row, prompting a Sentinels timeout. FNATIC continued their reign in the next two rounds, aided by a Chronicle 1v2, to make it 11-6. Sentinels finally found a response in round 18, but the damage had been done, and the following round FNATIC got to match point. After another SEN timeout, Leo found a 4K clutch to deliver the North American team an early exit.
"It was quite easy incorporating [our new players]," Boaster said, "because everyone speaks English. I think maybe Sentinels might have struggled with pANcada , because I do remember at Champions, I did a jersey swap with him, and he did have a translator with him. I think they're gonna be a slow burner team, but they're going to get better and better. They have a good system I think, it's just down to time."
"It sucks going out 0-2, but the fact of the matter is FNATIC are a wonderful team, their preparation was amazing and they bested us today." Sentinels head coach SyykoNT said. "We would've loved to have gone further and get more practice, but we do feel the match experience is gonna be valuable, as well as the practice we've had here in Brazil for the last two weeks. We're going to look at all of it, we see it all as valuable and we feel like this is a good amount to go off for next split."
FNATIC proved themselves as the superior superteam. (Photo by Colin Young-Wolff/Riot Games)
The final Brazilian team graced the stage to wrap up the first round of LOCK//IN. FURIA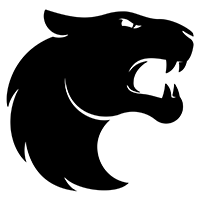 FURIA Brazil Rank #3 kon4n Vitor Hugo dgzin Douglas Silva mwzera Leonardo Serrati Quick Gabriel Lima Mazin Matheus Araújo Khalil Khalil Schmidt entered the arena to the roar of the crowd, ready to face T1
T1 Korea Rank #16 iNTRO Kang Seung-gyun (강승균) xeta Son Seon-ho (손선호) Sayaplayer Ha Jeong-woo (하정우) ban Joseph Seungmin Oh Munchkin Byeon Sang-beom (변상범) Carpe Lee Jae-hyeok (이재혁) in a decisive match. While FURIA's core had remained largely the same over the winter, T1 had built their roster from the ground up in a new region.
T1 opened the scoring on Pearl with the first two rounds, followed by the bonus going FURIA's way. Carpe racked up four kills in the first gun round to secure his team a 4-1 lead. This prompted a timeout from the Brazillians, which they followed with much more success. They picked up four rounds in a row, losing just six players in the process. T1 responded with a timeout of their own, and they needed a 2v4 from Sayaplayer and Munchkin to stop the bleeding and finally get on the board again. The last round of the half allowed the Koreans to level the score at 6-6.
FURIA regained the lead by winning the first two rounds of the second half, while T1 responded with the bonus. FURIA came out on top in the first gun round, which allowed them to gain control of the half. As the Brazilians came closer and closer to the win, the crowd erupted louder and louder with every passing round. Without dropping another round, FURIA secured the first map with a 13-7 score.
dgzin makes the crowd erupt.
The Brazilians continued their momentum into Icebox, winning the pistol round. T1 unsuccessfully forced up with Stingers, which allowed FURIA to take a 3-0 lead. T1 narrowly came through to win their first gun round, but dropped another two rounds, forcing them to take a timeout.
At this point, it was revealed that FURIA had used an illegal Killjoy molly during one of the previous rounds. As a result, the game was delayed for around 25 minutes, and T1 were awarded a second round to set the score at 5-2.
After play resumed, T1 came out with a renewed fury. An aggressive B site take allowed them to pick up a third round, which they followed up with two more rounds. After a round 10 timeout, FURIA were able to regather themselves and pick up the last two rounds, establishing their lead at 7-5.
A fast pace allowed FURIA to pick up the pistol, and they converted the bonus in round 15 to take double digits. They could smell blood in the water as they extended to 11-5. Carpe attempted 1v2 heroics in round 15, but he was just short on time to defuse the spike and FURIA got to match point. The electric crowd spurred FURIA on to take their final round, defeating T1 13-5.
"We've been considered underdogs for a while," Carlao said, "but I was not surprised that we were able to win this match. We've been working very hard, and I believe that this year we are going to be in a position to prove that we are among the best teams. We have a consistent game, and we have everything that is necessary to win."
Mazin echoed his coach's confident sentiment, saying: "FNATIC is a team that we like to face. Last time they eliminated us in Turkey, but this time we have the crowd and the power of playing at home. I believe it's going to be a good game."
(Photo by Lance Skundrich/Riot Games)
Looking ahead
The first round of matchups in the Omega bracket is now wrapped up, with the next round about to begin. There are still many matches to go, and with the single-elimination format, every opponent is a dangerous one.
Tomorrow's matches are: