The main event of VCT Stage 2 NA Challengers 2 has ended with a 3-0 grand final victory by Sentinels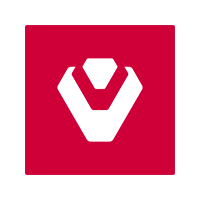 Sentinels North America Rank #1 TenZ Tyson Ngo sinatraa Jay Won inactive ShahZaM Shahzeb Khan SicK Hunter Mims zombs Jared Gitlin dapr Michael Gulino over Cloud9 Blue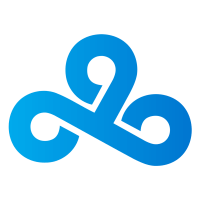 Cloud9 Blue North America Rank #6 xeta Son Seon-ho (손선호) floppy Ricky Kemery Xeppaa Erick Bach leaf Nathan Orf mitch Mitch Semago poiz Michael Possis .
The tournament's top four — Cloud9 Blue, Sentinels, Andbox
Andbox North America Rank #16 b0i Aaron Thao vice Daniel Kim yay Jaccob Whiteaker seb Sebastian Bucki mada Adam Pampuch , and NRG Esports

NRG Esports North America Rank #12 eeiu Daniel Vucenovic s0m Sam Oh ANDROID Bradley Fodor tex Ian Botsch daps Damian Steele have qualified for the NA Challengers Finals and will round out the eight team field.
Each team in the top four recently found new success off the backs of roster changes.
While Sentinels have already showcased their firepower with Tyson "TenZ" Ngo by winning Stage 1 Masters, the team's romp through the lower bracket to the eventual Challengers 2 title proved that their dominance with the star player was not a one-off performance.
Cloud9 Blue, on the other hand, finally found their first taste of success in a post-TenZ world backed by their recent addition of Ricky "floppy" Kemery. The team has struggled since TenZ stepped down from the roster in January, in fact failing to qualify for the main event of a single Challengers tournament in Stage 1. They qualified for their first main event in the first Challengers of Stage 2 and finally put together their first podium finish this weekend in floppy's debut competition.
NRG's third place run was powered by their recent addition of Ian "tex" Botsch and their next most recent addition in Bradley "ANDROID" Fodor. This was the organization's first podium finish in a major event since it entered Valorant last fall.
Andbox, the team ANDROID transferred from when he joined NRG, bounced back from their low point just after losing their star player a couple of months ago. The team recently signed their two trials in Daniel "vice" Kim and Adam "mada" Pampuch just before their tournament run and went on their most successful run since losing ANDROID.
Three of the four teams to qualify for the Challengers Finals from Challengers 2 did not qualify for Masters in Stage 1, meaning four of the eight teams in the event did not make it into Masters last stage. The four Masters team to make the finals are Envy
Envy North America Rank #5 Victor Victor Wong crashies Austin Roberts FNS Pujan Mehta mummAy Anthony DiPaolo kaboose Jake McDonald , 100 Thieves
100 Thieves North America Rank #4 steel Joshua Nissan Hiko Spencer Martin Ethan Ethan Arnold nitr0 Nick Cannella Asuna Peter Mazuryk Dicey Quan Tran inactive , XSET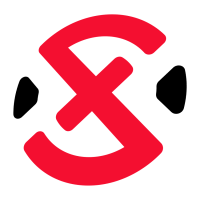 XSET North America Rank #13 PureR Bryce Lovell AYRIN Jordan He WeDid Matthew Suchan BcJ Brendan Jensen thwifo Zander Kim , and Sentinels. Andbox, NRG, and C9 Blue will join Version1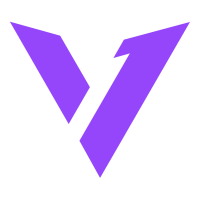 Version1 North America Rank #2 vanity Anthony Malaspina Zellsis Jordan Montemurro penny Erik Penny effys Loic Sauvageau among the teams in the finals that did not make it to the region's top eight last stage.
The tournament saw the fruition of Nathan "leaf" Orf's potential in Valorant — a potential that created some hype when he moved from Cloud9's CS:GO roster to the organization's Valorant roster. leaf led the tournament in ACS before the grand finals as he blossomed into a star on the Raze role he first started to take on near the end of March. Even after the grand finals, in which his team ran an experimental composition and didn't play at the same level as the rest of the tournament, he finished with the highest average damage per round in the tournament.
North America's Challengers Finals begin in less than a week. The top two teams will qualify for Masters 2, Valorant's first international LAN, in Iceland in late May.
The first round will feature a match between 100 Thieves and Andbox at the top of the bracket, the winner of which will play the winner of a match between Sentinels and Version1. The bottom half of the bracket will see Envy face Cloud9 in one match and XSET take on NRG in the other match. All four matches, plus two lower bracket matches, will take place on April 29.