Coming into the day, the Americas region was 6-1 at LOCK//IN with two teams locked into top 4 in the Alpha Bracket and two more raring to complete the sweep. DRX
DRX Korea Rank #1 stax Kim Gu-taek (김구택) Rb Goo Sang-Min (구상민) Zest Kim Ki-seok (김기석) BuZz Yu Byung-chul (유병철) MaKo Kim Myeong-gwan (김명관) Foxy9 Jung Jae-sung (정재성) and Talon Esports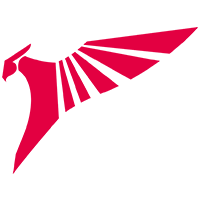 Talon Esports Asia-Pacific Rank #4 Sushiboys Panyawat Subsiriroj foxz Itthirit Ngamsaard Crws Thanamethk Mahatthananuyut Patt Patiphan Chaiwong JitBoyS Jittana Nokngam garnetS Apiwat Apiraksukumal had a different plan. Victories over Cloud9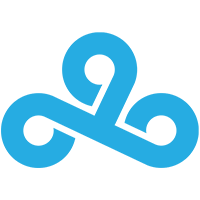 Cloud9 North America Rank #2 Xeppaa Erick Bach leaf Nathan Orf Zellsis Jordan Montemurro qpert Mateja Mijovic runi Dylan Cade jakee Jake Anderson and Evil Geniuses
Evil Geniuses North America Rank #12 Boostio Kelden Pupello ScrewFace Kyle Jensen Demon1 Max Mazanov Ethan Ethan Arnold BcJ Brendan Jensen C0M Corbin Lee Apoth Vincent Le Reformed Jeffrey Lu jawgemo Alexander Mor secured the Pacific region a guaranteed top four finish at the event.
Day five started with a bang when regional titans met for battle. DRX and C9 were preseason favorites in their respective regions. The Koreans had long been behemoths in the Pacific, but they had consistently been denied top finishes at international events. On the other side, the C9 core had failed to meet expectations in NA; however, they built a superteam over the offseason to challenge the best in the world. Incidentally, DRX suffered losses in their past four international tournaments to either yay or the C9 core.
The match started on Pearl where both teams won by massive margins in the first round. DRX chose the attack but got shut down in the first pistol. Repeated failed executes onto the B site sank DRX into an early hole. C9 took a 4-0 lead before poorly coordinated aggression gifted DRX their first. Even when DRX managed to take a man advantage, C9 pulled off immaculate retakes to take a 9-3 score into the half.
Something about an immovable object…
One of DRX's round wins came from a postplant victory where Xeppaa got a 4K too late. Xeppaa avenged that misstep by securing C9 the second pistol with another 4K. A vanity 4K in the following round continued the slaughter, and C9 steamrolled to a 13-3 win.
Every member of C9 finished with a higher rating than the entirety of DRX. Opening duels went the way of DRX 10-6, but big multikills with at least three frags went C9's way 7-1.
" stax , BuZz , and Zest were under the weather, and before the match I thought it would take a miracle to win this match," DRX's coach termi said. However, he also mentioned that they were far more confident on the following maps, Haven and Icebox, than they were on Pearl.
Haven began with an instant execute onto the B site for DRX. This time, they were able to fend off the retake attempt. A Stinger force-buy backfired on C9, but they won the following eco-round with a crazy set of pistol shots to go along with a teamkill.
That's one way to win a round.
Two thrifty rounds got C9 on the board, but DRX responded with back to back flawless rounds to cement their lead. DRX chose to lean into their strengths and set up instant site executes within the opening seconds of nearly every single round. They rolled to a 9-3 halftime lead in one of the fastest halves in recent memory.
A DRX pistol win gave them a good chance at locking down the map, but C9's second round Stinger force-buy kept them in it. There was an attempt at a comeback, but the lead was too great to overcome. A 13-7 DRX victory sent the series to map three.
Similarly to map one, DRX won the opening duel margins while C9 overwhelmingly found more big multikills. This time, C9's individual heroics lacked the consistency to overcome the incredible coordination and pace of DRX's signature offensive style.
"I feel like we were misplaying micro things at the very end of rounds," said vanity about C9's struggles.
Facing elimination, stax brought out the rare Harbor pick on Icebox. A pistol clutch by Zest was followed by an Rb 1v3 in the third round as DRX ran out to an early 6-0 lead. Just like Haven, C9's defense looked toothless in the face of clean executes and oppressive post-plants. An 11-1 scoreline spelled impending doom for C9's tournament hopes.
Something about an unstoppable force…
C9 won a flawless pistol, but immediately got their second-round buy shut down by an array of classics. It was all too easy for DRX to roll to a 13-2 subjugation of the NA juggernaut. Despite two blowout losses and a merely average performance on the map C9 won, yay put up C9's only above average rating across the series.
"I've always thought that individuals don't win championships, teams do," yay responded when asked about his individual form. With two big wins, DRX put up much more consistent performances across all their players. Only Rb finished with a negative kill differential, and it was better than all of C9 except yay.
"I think the next time yay faces us, he's going to have to bring his A game a little bit more," stax half-jokingly said in an interview.
The second match of the day featured two underdogs fighting for a top-eight placement at the event. Even in their corner of the bracket, a corner widely considered the weakest section, they were underdogs in their opening matchups. Only 2% of all pickems chose one of these two teams to advance into the playoffs.
EG picked into Haven where Talon already had a win in this tournament. EG took the pistol, but got overrun by a force-buy in the second round. A 2v4 retake by Boostio and BcJ staved off disaster, and EG quickly took a 3-0 lead. Talon pulled off their best DRX impression with a series of fast executes, but EG responded better than C9, utilizing aggression around the map to expose weaknesses in Talon's setups.
LAN moment.
"There's no plan on anything at all, just drink a lot of water," joked foxz after the game.
Talon threatened to turn the tides in several eco rounds, but EG didn't buckle under the pressure of wild aggression. Boostio capped off a 9-3 half with a 1v3 ninja defuse.
A pistol win spiraled into three consecutive wins to start the second half for Talon when EG decided to force buy Stingers. EG struggled to find any traction on their attack as their lead was cut to 10-8. Another dangerous eco-round got EG back into the half, but Talon immediately put their foot on the gas again to steal away the game 13-11.
There is one team that will never run short on shenanigans.
Talon changed things up with just the second Split pick of the tournament. Things didn't go to plan at first as they ran into a wall trying to attack on the famously defender-sided map. EG took a 4-1 lead before Talon found any footing on the map. EG took complete ownership of mid and the B site, but Talon battled exclusively towards A for four rounds.
An anti-eco ace is still an ace.
EG got a man advantage and the plant on A in the pistol, but their attempt to set up for the post-plant with a very late BcJ lurk gifted Talon the opportunity to isolate each fight and win the round. With a 9-6 lead, and Talon's economy on the brink, EG got into another 4v2 postplant on the A site, and again, Talon overran the site players while BcJ was too far away to help.
"We are quite confident on our defense, we just kept playing like we had been training," Talon's coach Zeus said about the defender-sided nature of the match.
Just like Talon, the A site was the only place where EG found any success, but their feeble postplants failed to secure a gun round until they were facing Talon's map point. It was too little too late, and Talon took another close map 13-10.
The rookies garnetS and JitBoyS carried the day with a combined +23 kill differential for the Thai squad. With two wins against Americas competition, Talon are moving forward to face DRX, the nemesis of SEA teams at international events.
"Obviously I'm a little salty, I don't think we performed up to our own expectations," said EG's coach potter after the game. "[But], we're going to try to be sponges here and absorb as much as we can."
Looking Ahead
The final two games of the Alpha Bracket take place tomorrow, Sunday February 19th.
NRG vs. LOUD

DRX vs. Talon
(Banner Image by Colin Young-Wolff/Riot Games)