Six more teams made their debut at VCT LOCK//IN today, and for three of them, it was the first and last time they would see the São Paulo stage. Karmine Corp

Karmine Corp Europe Unranked ScreaM Adil Benrlitom Nivera Nabil Benrlitom xms Alexandre Forté sh1n Ryad Ensaad Newzera Alexis Humbert , DRX
DRX Korea Unranked stax Kim Gu-taek (김구택) Rb Goo Sang-Min (구상민) Zest Kim Ki-seok (김기석) BuZz Yu Byung-chul (유병철) MaKo Kim Myeong-gwan (김명관) Foxy9 Jung Jae-sung (정재성) and Cloud9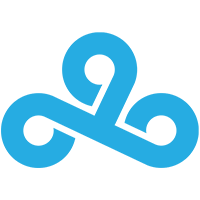 Cloud9 North America Unranked Xeppaa Erick Bach leaf Nathan Orf Zellsis Jordan Montemurro qpert Mateja Mijovic runi Dylan Cade jakee Jake Anderson survived their opening bouts in the single elimination bracket, while FunPlus Phoenix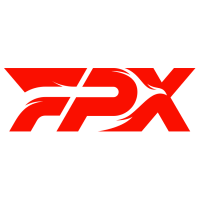 FunPlus Phoenix China Unranked AAAAY Zhang Yang (张杨) berLIN Zhang Bolin (張柏霖) YuChEn He Cai (何财) Yuicaw Huang Yung-chieh (黃湧傑) nizhaoTZH Tang Zehao (唐哲昊) lysoar You Hao Liang (梁优好) , BBL Esports
BBL Esports Europe Unranked Turko Mehmet Özen AsLanM4shadoW Ali Osman Balta Brave Eren Kasırga QutionerX Doğukan Dural SouhcNi Ibrahim Sağır and Paper Rex

Paper Rex Asia-Pacific Unranked mindfreak Aaron Leonhart Jinggg Wang Jing Jie f0rsakeN Jason Susanto Benkai Benedict Tan d4v41 Khalish Rusyaidee something Ilya Petrov would see their Valentine's Day end on a downer.
DRX are inevitable. (Photo by Lance Skundrich/Riot Games)
The Alpha Bracket continues tomorrow with another three-match day that will see the debuts of MIBR

MIBR Brazil Unranked jzz João Pedro heat Olavo Marcelo murizzz Murillo Tuchtenhagen RgLMeister Matheus Rodigoli frz Leandro Gomes and LOUD

LOUD Brazil Unranked aspas Erick Santos saadhak Matias Delipetro Less Felipe de Loyola tuyz Arthur Andrade cauanzin Cauan Pereira . The Brazilians will have the opportunity to prove their worth in front of a home crowd.
The first match of the day was a rather unique one, as the two teams facing off were brand new to the international stage. FunPlus Phoenix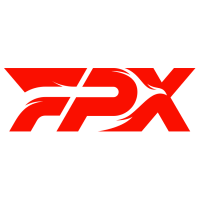 FunPlus Phoenix China Unranked AAAAY Zhang Yang (张杨) berLIN Zhang Bolin (張柏霖) YuChEn He Cai (何财) Yuicaw Huang Yung-chieh (黃湧傑) nizhaoTZH Tang Zehao (唐哲昊) lysoar You Hao Liang (梁优好) , representing China, were making their LAN debut fresh off of joining an organization that previously competed in EMEA. The Karmine Corp

Karmine Corp Europe Unranked ScreaM Adil Benrlitom Nivera Nabil Benrlitom xms Alexandre Forté sh1n Ryad Ensaad Newzera Alexis Humbert lineup featured two familiar faces in the Belgian brothers ScreaM and Nivera , but their three teammates were rookies to the big stage.
To add to the novelty of this match, the newest map in Valorant, Lotus, made its debut as the opening map. Both teams were evenly matched to start, and the score went up to 4-4. KCorp seized the lead off the back of a round nine thrifty, and managed to make the halftime score 8-4 in their favor. They continued to carry this momentum into the second half and only gave up two more rounds, securing a 13-6.
A great start on Haven saw FPX go up 4-1, with the one round requiring a ScreaM 1v2 to go the way of KC. The boys in blue found their footing towards the latter part of the half, clawing the score back to six apiece. On attack, the ball was back in FPX's court, and they only lost two more rounds on their way to tying the series with a 13-8 victory.
FPX drew first blood on Pearl, but they would not hold their lead for long. sh1n emerged as a standout player for his team, and thanks to 18 kills from the French 20-year old, Karmine Corp led the match 7-5 at halftime. It was smooth sailing the rest of the way for KC, as they only gave up one more round on defense. With a 13-6 victory on the third map, they eliminated their Chinese opponents from the tournament.
FPX is a team known for their shorty play, but Nivera does them one better.
Under the leadership of their latest recruit SouhcNi , BBL Esports
BBL Esports Europe Unranked Turko Mehmet Özen AsLanM4shadoW Ali Osman Balta Brave Eren Kasırga QutionerX Doğukan Dural SouhcNi Ibrahim Sağır were hoping to usher in a new era of Turkish Valorant, one where they could go toe to toe with the top flight of teams again. Unfortunately for them, they were dealt an exceptionally bad hand in the first round. DRX
DRX Korea Unranked stax Kim Gu-taek (김구택) Rb Goo Sang-Min (구상민) Zest Kim Ki-seok (김기석) BuZz Yu Byung-chul (유병철) MaKo Kim Myeong-gwan (김명관) Foxy9 Jung Jae-sung (정재성) have been the undisputed best team hailing from Korea for most of the game's history, and they were one of very few teams to retain their full roster heading into the new year after a third place result at Champions.
Odds were stacked in DRX's favor, as just 2.1% of VLR users thought their Turkish opponents would take the series, the most lopsided prediction out of all the first-round matchups. History favored DRX too, as they had never lost a map in an opening match of a tournament (10-0).
Before the match, the players held a minute of silence in memory of those who lost their lives during the earthquake in Turkey and Syria.
DRX lived up to their heavyweight status on Pearl. A 1v2 clutch from Rb kicked DRX into high gear immediately, as they took a six-round lead to start on Pearl. BBL responded with three rounds, but DRX put themselves firmly back in the driver's seat and took the next seven rounds to take a quick and dominant 13-3.
BBL drew first blood on Ascent, taking an early 4-0 lead, but DRX again held a significant lead at halftime after winning eight rounds in a row. Unlike the last map, however, BBL took the fight to the Korean giants in the second half. After a pistol round win, they slowly inched closer until they leveled the score at 10-10. Backed against a wall, DRX lost another few crucial rounds which cost them the map at 13-11, making BBL the first team ever to take a map off DRX in an opening series.
After allowing this blemish on their record, DRX reignited a fury in themselves, and they put up a dominant 11-1 attack half on Haven. BBL made the Koreans sweat just a little by staying in the map for another seven rounds, but a quick timeout later, DRX closed out the map 13-7 and advanced themselves to the next round.
Despite ultimately going out, BBL managed to exceed many people's expectations by taking a map off one of the tournament favorites. DRX would be eagerly watching the final match of the day, to see who they would face in the next round of LOCK//IN.
A long day of Valorant ended with an exciting clash between two teams who were no strangers to top-level competition. In the off-season, Cloud9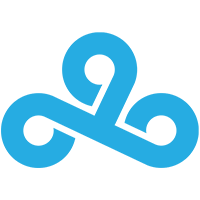 Cloud9 North America Unranked Xeppaa Erick Bach leaf Nathan Orf Zellsis Jordan Montemurro qpert Mateja Mijovic runi Dylan Cade jakee Jake Anderson made headlines very early on by picking up yay , the best player of 2022 by most metrics. Along with the addition of Zellsis , Cloud9 looked poised to become a heavy hitter in the franchise era. Paper Rex

Paper Rex Asia-Pacific Unranked mindfreak Aaron Leonhart Jinggg Wang Jing Jie f0rsakeN Jason Susanto Benkai Benedict Tan d4v41 Khalish Rusyaidee something Ilya Petrov 's off-season had been relatively quiet in comparison: the Masters Copenhagen runner-ups chose to stick together as the same five players, one of few teams to do so.
Benkai may have walked out on stage dressed like a snail, but there was no slowing down in the server for Paper Rex. (Photo by Colin Young-Wolff/Riot Games)
C9 and PRX treated us to another round of Lotus, where they were neck-and-neck in the first half. Thrifties went the way of both teams but Cloud9 eked out a slight 7-5 lead at halftime. PRX drew first blood in the second half, but more low-buy wins caused the rounds to swing back and forth again. Cloud9 capitalized on a crucial timeout ahead of round 17, and they won four out of the five remaining rounds to steal away their opponent's map pick with a 13-8 score.
On their own map pick of Pearl, Cloud9 left a strong impression, and the map very quickly spiraled out of control for Paper Rex. Winning the final round of the half was a small bright spot in an otherwise pretty dire half for the Southeast Asians, which Cloud9 dominated with a 10-2 score. Despite Paper Rex picking up the first two rounds of the second half, Cloud9 quickly cleaned up and wrapped up the series with a 13-4 win.
Cloud9 had some of the most anticipated new recruits of the off-season, but the old core proved they are not to be forgotten about. Xeppaa and leaf excelled on stage, finishing the series with 1.49 and 1.47 ratings respectively.
Xeppaa is that guy.
Looking ahead
The last three opening matches of the Alpha bracket will take place tomorrow, when the Brazilian crowd will be cheering on their home teams for the first time.
Tomorrow's matches are: