NRG Esports

NRG Esports North America Rank #3 FNS Pujan Mehta s0m Sam Oh crashies Austin Roberts ethos Alan Ruan ardiis Ardis Svarenieks Victor Victor Wong and Giants Gaming
Giants Gaming Europe Rank #45 Fit1nho Adolfo Gallego nukkye Žygimantas Chmieliauskas hoody Aaro Peltokangas rhyme Emir Muminovic Cloud Kirill Nehozhin found the first wins of the 2023 VCT in São Paulo today, conquering KOI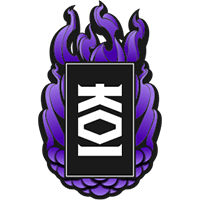 KOI Europe Rank #27 starxo Patryk Kopczynski koldamenta Jose Luis Aranguren sheydos Bogdan Naumov trexx Nikita Cherednichenko Wolfen Berkant Joshkun and DetonatioN FocusMe
DetonatioN FocusMe Japan Rank #38 Reita Oshiro Ryu xnfri Tomoki Mariya Anthem Yoshitaka Enomoto Seoldam Park Sang-min (박상민) takej Takemori Shogo Suggest Seo Jae-young (서재영) , respectively, in 2-0 matches.
After months of off-season tournaments, the Valorant Champions Tour is back. Thirty-two teams are attending the VCT LOCK//IN fighting for preseason glory and an extra slot for the winner's region at this year's Masters events.
With these two matches completed, the Alpha bracket is just getting started. LOCK//IN continues tomorrow with a three-match day that will see the debut of the FunPlus Phoenix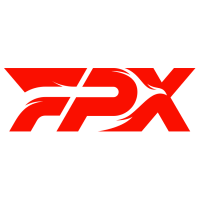 FunPlus Phoenix China Rank #2 AAAAY Zhang Yang (张杨) berLIN Zhang Bolin (張柏霖) YuChEn He Cai (何财) Yuicaw Huang Yung-chieh (黃湧傑) nizhaoTZH Tang Zehao (唐哲昊) lysoar You Hao Liang (梁优好) and Cloud9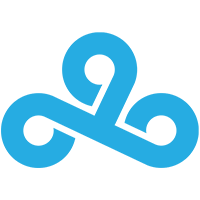 Cloud9 North America Rank #2 Xeppaa Erick Bach leaf Nathan Orf Zellsis Jordan Montemurro qpert Mateja Mijovic runi Dylan Cade jakee Jake Anderson rosters in the VCT, as well as the return of DRX
DRX Korea Rank #1 stax Kim Gu-taek (김구택) Rb Goo Sang-Min (구상민) Zest Kim Ki-seok (김기석) BuZz Yu Byung-chul (유병철) MaKo Kim Myeong-gwan (김명관) Foxy9 Jung Jae-sung (정재성) and Paper Rex

Paper Rex Asia-Pacific Rank #1 mindfreak Aaron Leonhart Jinggg Wang Jing Jie f0rsakeN Jason Susanto Benkai Benedict Tan d4v41 Khalish Rusyaidee something Ilya Petrov .
Photo by Colin Young-Wolff/Riot Games
The first match of LOCK//IN pitted KOI — an amalgamation of several European talents — against NRG, whose storied core of FNS , Victor , and crashies won Masters Reykjavik and finished second in Champions last year.
In July last year, ardiis and the former OpTic Gaming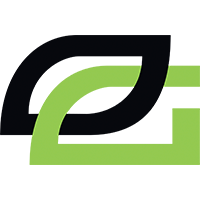 OpTic Gaming Inactive core went head-to-head in Masters Copenhagen. Now, they're on the same side in the server. Over on the KOI camp, starxo 's last time on a stage was at Champions 2021, when Acend
Acend Europe Rank #10 ALIVE Gilad Hakim musashi Alessio Xhaferi Br0die Jack Emmott baddyG Kamil Graniczka B3ASTM0D3 Ivan Ledić MONSTEERR Ondřej Petrů crowned themselves world champions over Gambit Esports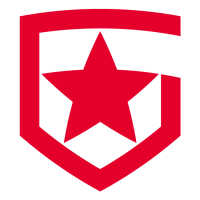 Gambit Esports Inactive Redgar Igor Vlasov Chronicle Timofey Khromov d3ffo Nikita Sudakov sheydos Bogdan Naumov nAts Ayaz Akhmetshin .
As both teams settled into Icebox, KOI looked like the clearcut winner. trexx hit two 3Ks that propelled his team to an 8-1 scoreline. Just as the first half ended, NRG was able to slot in two final rounds — one of them thanks to a 5K from s0m — to fully activate the 9-3 curse.
KOI's first half was extremely dominant, spearheaded by trexx and sheydos ' efforts. The pair averaged a 1.64 rating and 83% KAST. On his own, trexx had a first-half 391 ACS and 265 ADR.
But it was all about to fall apart.
After switching to the attacking side, NRG began crawling back into the game. Two four-rounds streaks tied the game at 10-10. koldamenta tried to halt his opponents' momentum by taking a timeout, which momentarily stabilized the game at 11-11. FNS and Chet took their own timeout, allowing crashies to 3K in the following round and, against a broken KOI economy, seal the comeback with a 13-11 win.
Despite six of the players on stage holding an international LAN trophy, it was the newcomers that shone in São Paulo. s0m led the way for NRG, with a 1.42 rating and four first bloods. On the other side of the field, former Guild Esports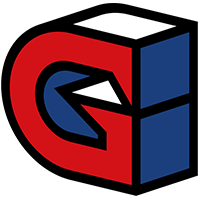 Guild Esports Inactive Yacine Yacine Laghmari player trexx boasted a 1.24 rating and 304 ACS, alongside a server-high 206 ADR.
s0m came to São Paulo to prove his worth. (Photo by Colin Young-Wolff/Riot Games)
KOI and NRG traded the first rounds of Haven, where both teams' IGLs scored 3Ks that leveled the score at 3-3. A 3K from ardiis gave NRG a small but solid lead, which they began building off of back-to-back save rounds from the KOI camp. crashies took down three to place his team up 7-4, and FNS followed that up by calling a C fake that flipped the script on KOI and placed NRG up by four rounds at halftime.
KOI won four rounds after switching sides, inching their way to an 8-8 scoreline. After winning a ninth round, crashies' Sova and Victor's Killjoy used their ultimates to push KOI onto C, where s0m executed three. That play seemed to break KOI, who clawed back just one more round — due to a chaotic 4K from Wolfen — on their way to a 13-9 victory.
crashies came alive on Haven, matching trexx's 1.24 rating despite an inferior ACS of 196 (to trexx's 246). ardiis had a quiet Icebox, but showed up on Haven by winning seven opening duels, the most of the series.
Due to the single-elimination format of LOCK//IN, this 2-0 loss means KOI have already been sent back home. NRG, however, are still in the running for the trophy and will face Giants Gaming on Friday, February 17.
Surely that's illegal somewhere in the world, right?
The second match of the day was another interregional bout, this time between DetonatioN FocusMe and Giants Gaming. Both teams have gone through great lengths to renew their rosters: DetonatioN brought on former ZETA DIVISION
ZETA DIVISION Japan Rank #1 Laz Ushida Koji crow Maruoka Tomoaki Dep Yuuma Hisamoto SugarZ3ro Shota Watanabe TENNN Tenta Asai and NORTHEPTION
NORTHEPTION Japan Rank #5 BlackWiz Kohei Mikami TenTen Derialy Daichi Doi Moothie Yoo Seung-Woo (유승우) wai players, while Giants recruited star fragger nukkye alongside hoody and IGL rhyme .
The second match of the Alpha bracket was one of the most lopsided in the VLR.gg Pick'Ems, with over 21% of people predicting DetonatioN as the victor tonight, but the exact opposite happened.
DetonatioN's Haven pick chronically backfired. The team were unable to convert xnfri 's 1v2 into a lead, giving Giants the space to chain nine rounds on their way to a 13-4 win. On Icebox, DFM only won an additional three rounds.
A Cloud masterclass ensured the Japanese squad's elimination. Playing exclusively Sova, Cloud finished the series with some of the highest numbers across the board: 1.58 rating, 287 ACS, 89% KAST, and 191 ADR. Fit1nho had Giants' lowest rating at 0.97. takej , comparatively, had DFM's highest rating at 1.
With only 11 rounds to their name, DetonatioN FocusMe were eliminated from LOCK//IN, with the country's hopes now resting on ZETA DIVISION, who are in the Omega Bracket.
Conversely, Giants' win balances the scales for EMEA after the region took a blow with NRG's 2-0 victory over KOI. Today's two winners will duke it out for the first quarterfinal match on February 17 .
And that's the first ace of LOCK//IN.
Looking Ahead
LOCK//IN continues tomorrow with the first of its three-match days. Games will start at the same time as today, but will finish several hours later in order to allow Cloud9 and Paper Rex to take the stage.
Tomorrow's games are: