Despite the extensive formats, the East Asian Challenger Leagues have kicked off smoothly. The subregion has been split into three: Japan, Korea, and Taiwan/Hong Kong, which had already begun league play throughout January.
Of the three, Japan had the most thorough qualifying process. The regional league held eight qualifiers, each funneling a team into the VCL. Every qualified roster has previously been in the limelight of Japanese Valorant throughout the 2021 and 2022 VCT. In fact, five of the eight qualified rosters fought for a Reykjavik slot in March 2022.
The other rosters — Sengoku Gaming
Sengoku Gaming Japan Rank #6 Fisker Hideki Sasaki Npoint NOBITA Misaya , SCARZ
SCARZ Japan Rank #4 Allen Zennakukin Daichi Igarashi TORANECO Jusei Saito Jemkin Maksim Batorov Kr1stal Savva Fedorov Yoshiii , and FENNEL

FENNEL Japan Rank #3 CLZ JoXJo Cho Byung-yeon (조병연) SyouTa Xdll Yuto Mizomori hiroronn Hiroki Yanai — have also been commonplace names in Japanese Valorant. Notably absent are FAV gaming
FAV gaming Japan Rank #5 LOB Lim Byung-gun (임병건) Minty Daiki Kato fukuken Phantom Hideaki Nakai bazz , REIGNITE
REIGNITE Japan Rank #28 Ask Seigi Yamamoto IceCore hyouka K1llgrave Kaminari , and BLUE BEES.ESP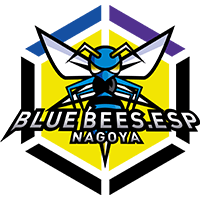 BLUE BEES.ESP Japan Rank #9 YAYA SID Rico DenO DAVINCI . The three squads lost to Crazy Raccoon
Crazy Raccoon Japan Rank #2 popogachi Souta Morita Meiy Ibuki Seki Medusa An Min-cheol makiba Miyamoto Akatsuki neth Yusuke Matsuda , REJECT
REJECT Japan Rank #44 BinBin nura ЯIA Flax BRIAN , and Crest Gaming Zst
Crest Gaming Zst Japan Rank #13 TenzouEz kobra Ha Su-hyun NeruFi sakurai GON marin , respectively, and were unable to make it into the league in later qualifiers.
In essence, not much has changed for Japan. While some names are absent from the country's largest competition, the qualified names have already proven themselves on the national stage. They've also made the Japanese VCL a strong contender for the Pacific Ascension tournament later this season, concentrating all the region's talent in the league.
Korea's VCL was the most restricted one, opening up just two slots for qualified teams. The other six organizations were invited, in a list that included familiar names such as Dplus Esports
Dplus Esports Korea Rank #2 Wenty Yang Geon-mo (양건모) Lakia Kim Jong-min (김종민) Estrella Park Gun (박건) exy Park Geun-cheol (박근철) Esperanza Jeong Jin-cheol (정진철) allow Park Sang-wook (박상욱) (previously DAMWON Gaming
DAMWON Gaming Inactive Lakia Kim Jong-min (김종민) allow Park Sang-wook (박상욱) exy Park Geun-cheol (박근철) Estrella Park Gun (박건) Esperanza Jeong Jin-cheol (정진철) ), CNJ esports
CNJ esports Korea Rank #21 BENECIA Kim Jin-han (김진한) Wavy Jo Jun-hwan (조준환) AcMe Rain Seo Hong-seung (서홍승) Pay , Maru Gaming
Maru Gaming Korea Rank #7 Persia Yang Zi-on (양쯔온) Hermes Ahn Byeong-wook (안병욱) Felix Park Hyeon-ho (박현호) Secret Kim Ha-jin (김하진) BeYN Kang Ha-bin (강하빈) , and World Game Star
World Game Star Korea Rank #18 Corine Sungbin JD apeX Seung Sogate Park Jong-seong (박종성) . There was little surprise in the open qualifiers besides On Sla2ers
On Sla2ers Korea Rank #12 Has1ra14 Lim Hyuk (임혁) Ash GODLIKE Lee Seo-ha (이서하) hyeoni Yoon Hyun-seok (윤현석) Manggong ' defeat to Over Quality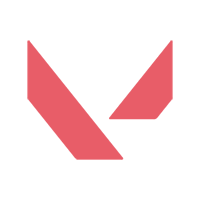 Over Quality Inactive Wolverine Cho Hyun-tae (조현태) stew empty yoman Banger in the third group.
Rio Company
Rio Company Inactive SungJin Ko Sung-jin (고성진) Sunday Kim Min-soo (김민수) SeliG Um Hyun-sung (엄현성) LuZ Lim Ui-jun (임의준) JinboongE Kim Jin-won (김진원) qualified via the first group, but hit a bump in the closed qualifier after a 2-1 loss to TEAM INDIGO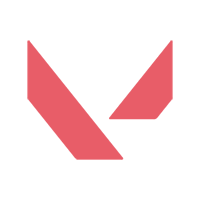 TEAM INDIGO Korea Rank #11 EolGom Pkm JaXe Leo# . INDIGO weren't able to replicate their success, dropping their series against TeamAceOverQuality and Rio Company, the two teams that qualified for the Korean VCL. The former was later signed by Shadow Corporation
Shadow Corporation Korea Rank #4 UdoTan Go Kyung-won (고경원) empty yoman Banger stew Wolverine Cho Hyun-tae (조현태) .
Much like in Japan, the Korean VCL has allowed talent to consolidate the country's talent under one league. While the flashy names of DRX
DRX Korea Rank #1 stax Kim Gu-taek (김구택) Rb Goo Sang-Min (구상민) Zest Kim Ki-seok (김기석) BuZz Yu Byung-chul (유병철) MaKo Kim Myeong-gwan (김명관) Foxy9 Jung Jae-sung (정재성) and On Sla2ers aren't participating, most of the Challengers teams are names the scene has grown accostumed to over the past two years of competition.
Image by Riot Games
Taiwan/Hong Kong's VCL offered up just one invite. Griffin E-Sports
Griffin E-Sports Asia-Pacific Rank #34 Fung3 SiuFatBB YRSelect LockM sora got a fast pass into the VCL thanks to their past performances in the regional VCT, having placed fourth or better in every VCT TW/HK tournament since April 2021. The remaining seven squads had to traverse the open qualifier, which saw two newcomers — AxX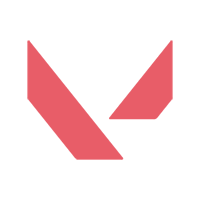 AxX Asia-Pacific Rank #109 edw1N N11 Ezw1n W4DJJ Paxton , SendTreePay
SendTreePay Asia-Pacific Rank #134 rAb1q yZkA1 NyoZ NterGreen roud — join the VCL.
The remaining four teams all have a thorough history in regional VCT events. The TW/HK VCL has given equal opportunity to teams like LP33
LP33 Asia-Pacific Rank #123 Aclx maou and Oblivion Force
Oblivion Force Asia-Pacific Rank #22 GGHuiii coconut CHIMEI hypathor Kiuuuu , who have a bumpy track record in past VCT events when compared to the stronger Anti Eco Eco Club
Anti Eco Eco Club Asia-Pacific Rank #89 FLoydQ Sing trinity PPD jkuro and Ghetto Artist
Ghetto Artist Asia-Pacific Rank #96 kilobb Huang Zhong-yi (黃中邑) Hukz TsunTung Ho QueenElise axiongk1ng yTao Bea2 rosters.
TW/HK splits from Japan and Korea, welcoming several fresh faces to its league. Even the teams who are returning from last year's VCT, like Griffin, have brought fresh blood into their ranks, heavily disrupting the order that had been established in 2022.
The VCL Taiwan/Hong Kong teams are:
East Asia
Overall, the East Asian subregion of Valorant has seen a consolidation of its talent at the highest regional level in 2023. Contrary to expectations, though, invited rosters have struggled to kick off the league in strong fashion.
In Korea, Rio Company and Shadow Corporation lead the table with four and three wins each. In Taiwan/Hong Kong, Griffin E-Sports are currently in the middle of the pack with a 0-1 record while AxX and LP33 both share a 2-0 lead.
Finally, in Japan, Crazy Raccoon have returned to the top of the region after a lackluster 2022. They currently sit atop the scoreboard with a 3-0 lead, while former Copenhagen attendees NORTHEPTION started the league with a 1-1 record.
Much like in other regions, the three East Asian VCLs will bundle with the South Asian, Oceanic, and the five Southeast Asian VCLs for a 10-team Pacific Ascension tournament this Summer. The winner will get a two-year admission pass for the VCT Pacific League.