Shopify Rebellion GC

Shopify Rebellion GC North America Rank #3 flowerful Kayla Horton KP Erika Lytle sonder Diana Zhang Lorri Lorrian Elad bENITA Benita Novshadian and Cloud9 White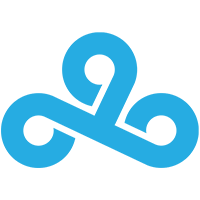 Cloud9 White North America Rank #2 Bob Bob Tran alexis Alexis Guarrasi Jazzyk1ns Jasmine Manankil katsumi Katja Pfahnl meL Melanie Capone survived the second round of elimination at the Game Changers Championship, eliminating X10 Sapphire
X10 Sapphire Asia-Pacific Rank #9 Poly JinNy Sarindhorn Wanothayarnchai Muffyn Babytz alyssa and Guild X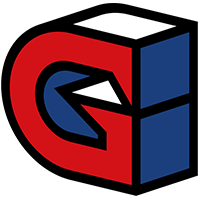 Guild X Europe Rank #97 aNNja Anja Vasalic Smurfette Yağmur Gündüz cinnamon Klaudia Beczkiewicz roxi Vivian Schilling ness Neslişah Demir , respectively.
The two are set to face off in tomorrow's lower bracket semifinal, marking the sixth match between the two teams this year alone and the 11th time overall the two play against one another. In the upper bracket, G2 Gozen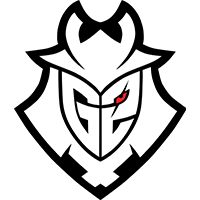 G2 Gozen Europe Rank #1 Mary Maryam Maher juliano Julia Kiran Petra Petra Stoker mimi Michaela Lintrup Glance Anastasia Anisimova capped off their run with a 2-0 over Team Liquid Brazil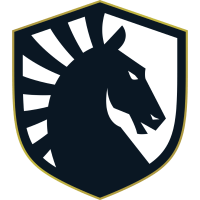 Team Liquid Brazil Brazil Rank #4 daiki Natalia Vilela nat1 Natalia Meneses naxy Ana Beatriz bstrdd Paula Naguil drn Paola Caroline and are the event's first finalists.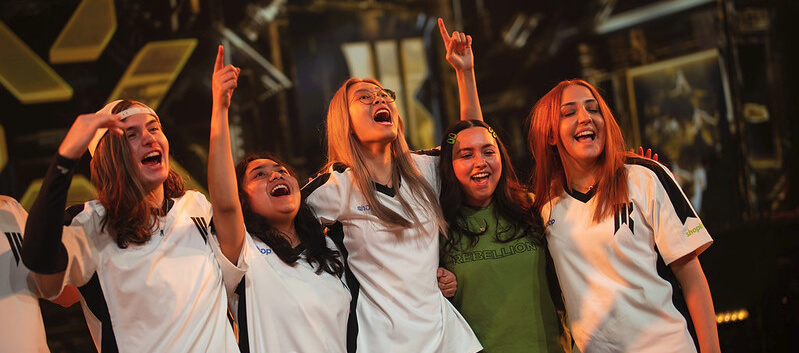 Photo by Michal Konkol/Riot Games
The first match of the day pit NA's constant number two, Shopify Rebellion GC, against X10 Sapphire, APAC's lone wolf. It was the first time the two regions faced off each other at the GC Championship.
X10S were coming off of a 2-1 win against KRÜ Fem
KRÜ Fem Latin America South Unranked kalita Keila Nava romi Romina Alvarez that eliminated the LATAM squad from the tournament, after the former were initially relegated to the lower bracket by G2 Gozen. Shopify Rebellion had a strong start to the tournament by downing Guild X 2-1, but were outlasted by Team Liquid Brazil in the upper semifinal.
Having the right to pick the first map, X10S reserved Haven due to it being one of their strongest maps; the team holds a 11-0 record on the map dating back to April. SR's only showing on the map in Berlin, conversely, resulted in a 13-11 loss to Guild X.
X10S seemed to be in full control of the map, finding their way to a 4-0 lead. sonder won a 3K to put her team on the board, but the Thai squad pressed on for an 8-1 lead. SR just managed to scrape two more rounds together, one of them thanks to a 3K from KP , setting up a doomed 9-3 lead for X10S at halftime.
The fabled curse struck and SR took full advantage, ignoring all of X10S' challenges as they punched their way back into the game. Tied at 11 and on the verge of losing in regulation, Babytz gunned down four to put her team on map point, and the game eventually went to overtime. Both teams went back-and-forth with every round featuring a highlight play; in the end, SR came out on top 16-14 to cap off a monstrous comeback.
sonder paved the way for SR's comeback, boasting the highest statistics across every field but assists and headshot percentage. She ended Haven with a 1.46 rating, 317 ACS, 29 kills (eight of which were first bloods), and 209 ADR.
Write this down, folks, Act III isn't over yet.
The loss on Haven seemed to affect X10S' Pearl, as none of their players were able to piece together notable multikills. SR won the first half 9-3, dropping two rounds to 1v1 clutches from Poly and Babytz, but the curse didn't get to their head. After JinNy stole the second pistol round with a 1v1, SR dropped just two more rounds. To end the series, sonder aced on B with her Neon's Overtime, giving her team the 13-6 win.
Shopify Rebellion GC had a field day on Pearl. All totalled, the team had 22 multikills and four clutches to their names. X10S actually had more multikills, reaching 23, but they were all 2Ks. Babytz, who had the most for her team, finished the map with the match's second-highest rating at 1.41.
SR's victory ensures not only the team's survival, but it keeps both NA teams alive in the GC Championship for just one more day. SR have to face their demons once more tomorrow, as they enter the server against Cloud9 White for the sixth time this year. SR have only bested C9W once. APAC's sole representative, however, is going back home with a top-six placement.
Bzz.
NA was put under strain for the second time today in the following game. But this was a different beast: Cloud9 White was up, after suffering their second-ever loss in a Game Changers event. They faced Guild X, who played against NA's other rep, Shopify Rebellion GC and lost 2-1.
There were only two possible outcomes to this game: either Guild X did the unthinkable — being the third team to defeat C9W and the first to eliminate them from a GC event — or the NA champions were about to set up a fifth rematch against SR. It was soon clear the unthinkable was too much, even for Guild.
On their own pick, Guild were only able to muster three rounds together, one of them due to a 1v1 from ness. After that horrifying 13-3 loss, Guild had to claw back into the game on C9W's strongest map. Haven was an equal blowout, dotted by just five rounds from Guild X.
The statistics sheets are a clear indicator of C9 White's superiority. Guild X managed to piece just 19 multikills together. C9 White's Bob and Jazzyk1ns alone had 25. Adding the other three C9W players in, that number doubles. Barring katsumi , every C9W player had better numbers than Guild's players.
C9 White's win means they'll continue their North American rivalry across the Atlantic in Berlin. The two teams have constantly been the best of the best in NA Game Changers tournaments, but SR have always lived in their opponents' shadow.
The world's biggest stage might just be what they need to step into the light.
mel just told meL it's meL's world. Confused yet?
Today's final matchup was a headliner game. G2 Gozen faced Team Liquid Brazil for the first spot in the GC Championship's grand final, dropping this game's loser to the lower bracket final.
G2 Gozen have ravaged the EMEA GC. All told, this year G2 only have two losses in Game Changers tournaments and both were to Guild X. They have won every other GC match in 2022.
Team Liquid Brazil, formerly under Gamelanders Purple
Gamelanders Purple Brazil Rank #45 , have historically been the country's best GC team. Since their first tournament, in February 2021, they have two losses in GC tournaments. This year in particular has treated them well, having suffered no losses in GC events. Overall, Team Liquid Brazil haven't suffered a defeat since August.
Liquid decided to start the series on Ascent, the team's most convincing map in their opener against FENNEL GC

FENNEL GC Japan Unranked Festival Len Curumi KOHAL . G2 Gozen have also shown their hand on the map but it proved to be a weaker one, dropping the map 13-7 to C9 White. Historically, it's one of the strongest maps both teams have in their arsenal.
Similarly to their match against FENNEL, Liquid started Ascent 5-0 up. G2 needed an ace from Mary to find their first point, from where they took a timeout and recovered to a 5-5 tie. Liquid managed to break their streak by putting a sixth on the board, but Petra replied with a 3K that leveled the score at six.
juliano opened the second half with her own 3K, setting the scene for the next couple of rounds. G2 held down four rounds until Liquid got back on the board. Enabled by a 3K from bstrdd, the score was retied at 10-10 but Liquid weren't able to get back in the lead. G2's juliano kept her team ahead with a 1v1 against drn . The match was eventually sent into overtime by G2, where Mary and mimi hit back-to-back 3Ks that gave their team the 14-12 win.
"Yay! Wait…," said bstrdd . Probably.
G2 picked Breeze, another one of their strongest maps. While Liquid did manage a 13-9 win against FENNEL on the windy map, G2 had strong showings on Breeze against C9 White and X10 Sapphire, walking away with a 13-9 win against bot. Moreso, they haven't lost on the map in a GC event since October 2021. That's 13 lossless months.
Liquid won the first two rounds, but G2 immediately equalled the score thanks to a 1v2 3K from Glance . That clutch propelled G2 into another five rounds, aided by a 3K from Mary and a 1v1 from juliano. Liquid were able to scrape two rounds together, one of them off a 3K from bstrdd, before the half ended 7-5. By this time, despite being at a two-round disadvantage, bstrdd was the best player in the server with 16 kills, 354 ACS and 212 ADR, overshadowing every other player.
The second half was a bit more agitated; kicked off by a 3K from Petra that put G2 up 9-5. daiki replied with her own 3K, but G2 reached double digits and Liquid called for a timeout. After dropping a round, that timeout allowed Liquid to narrow their deficit to 12-9, with another highlight play from daiki as she took four. bstrdd decided it was her time to shine on a 3K takedown that put Liquid on 12-10, but G2's opponents were stopped dead in their tracks. juliano took three to give her team the 13-10 win, bringing a 2-0 end to the series.
Despite losing the map, Liquid's players averaged out a higher rating than G2 at 1.09, compared to 0.9 on the European side. In fact, the Brazilian squad also averaged a slightly higher ACS (199.6 for Liquid; 198.8 for G2) and had extremely close KAST levels (67.8% for Liquid; 68% for G2). Breeze boiled down to minute mistakes that gave G2 Gozen the needed edge.
Taking down Liquid means G2 are the first team to move into the grand final. They now have a day's rest to thoroughly analyze the team that will join them: Liquid, Shopify Rebellion, or C9 White.
G2 Gozen are closing in on the perfect run. (Photo by Michal Konkol/Riot Games)
Looking Ahead
It's the final stretch of the Game Changers Championship, as just three games are left across two matchdays. Tomorrow is dedicated entirely to the last two lower bracket matches: first, Shopify Rebellion GC and Cloud9 White will clash in the lower semifinal, with the winner then playing Liquid in the lower final.
Tomorrow's games are: