A long, three-match day of the Game Changers Championship concluded with X10 Sapphire
X10 Sapphire Asia-Pacific Rank #9 Poly JinNy Sarindhorn Wanothayarnchai Muffyn Babytz alyssa and Guild X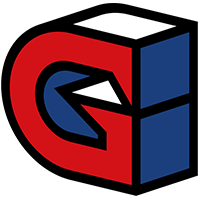 Guild X Europe Rank #97 aNNja Anja Vasalic Smurfette Yağmur Gündüz cinnamon Klaudia Beczkiewicz roxi Vivian Schilling ness Neslişah Demir dodging the first round of elimination matches, eliminating KRÜ Fem
KRÜ Fem Latin America South Rank #13 kalita Keila Nava romi Romina Alvarez and FENNEL GC

FENNEL GC Japan Rank #66 Festival Len Curumi KOHAL from the tournament, respectively.
Before the two could play, Team Liquid Brazil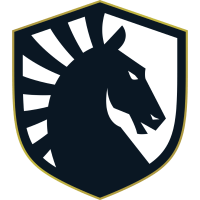 Team Liquid Brazil Brazil Rank #4 daiki Natalia Vilela nat1 Natalia Meneses naxy Ana Beatriz bstrdd Paula Naguil drn Paola Caroline and Shopify Rebellion GC

Shopify Rebellion GC North America Rank #3 flowerful Kayla Horton KP Erika Lytle sonder Diana Zhang Lorri Lorrian Elad bENITA Benita Novshadian had to play their upper semifinal, which was delayed yesterday due to local restrictions. The latter came out on top 2-1.
Photo by Michal Konkol/Riot Games
Today's first match was a bout originally scheduled to close out yesterday, but local restrictions related to a minors curfew in Germany forced the match to be pushed forward. The match between SR and Liquid would be the second Americas bout at the GC Championship, after Cloud9 White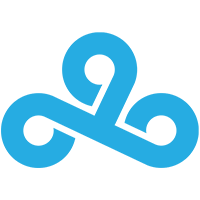 Cloud9 White North America Rank #2 Bob Bob Tran alexis Alexis Guarrasi Jazzyk1ns Jasmine Manankil katsumi Katja Pfahnl meL Melanie Capone bested KRÜ Fem 2-0 in the opening day. In their quarterfinals, both SR and Liquid had to take the series to a third map.
Shopify Rebellion and Team Liquid entered Fracture — a map neither team had played in Berlin until today. Being picked by the latter, SR flipped the odds and had no trouble finding a 4-1 scoreline off of consecutive 3Ks from bENITA , flowerful and sonder . Their lead soon wavered, as both teams traded series of three rounds. Risking an 8-4 deficit at halftime, Liquid's bstrdd pulled out a 1v2 4K clutch to close out the half 7-5 in SR's favor.
Swinging off of bstrdd's momentum and a 3K from nat1 on round 14, Liquid recouped three points for a small 8-7 lead, which they maintained until they got to a 10-9 lead. SR tied Fracture at 10-10, prompting a timeout from Team Liquid. It ended up backfiring, as SR chained another three rounds for a 13-10 victory.
Having stolen their opponents' map pick, SR were heading into Bind with a clear edge. Not only was it their pick, but SR seemed to be firing on all cylinders: the three best players in the server were on the North American side, with SR's sonder dropping 26, six of those being opening kills, for a 1.48 rating.
That's just bad luck.
Even still, it was the first time both teams would be seen on Bind in the Game Changers Championship. flowerful opened up Bind with a 3K, but her opponents kept it tight. Up by 3-2, Team Liquid traded rounds back-and-forth with SR until both were tied at tied at five, at which point SR called the timeout that allowed them to finish another half on top 7-5.
And just like on Fracture, Liquid didn't let SR run away with the map. Both teams went blow for blow as the score turned into to a 10-9 Liquid lead off of an eco win. SR replied with three consecutive 3Ks — from KP , sonder, and flowerful — that put them on match point. They seemed poised to take the map as flowerful narrowed in on a 1v3 clutch, but nat1's Seekers acted as a shield and saved Liquid at the 11th hour. Liquid managed to push the game into overtime and found a series-equalling 14-12 win.
Despite the closer game, three players still stood out: daiki and drn , who had the highest rating in the server at 1.38 and 1.26 respectively, and flowerful who — despite her 1.15 rating — finished with a server-high 260 ACS.
Has anything like this ever happened?
Icebox was the only map in this series both teams had played in Berlin. SR won the map 13-4 against Guild X, while Icebox was the only map Liquid lost in their opening match against FENNEL GC.
Despite the odds favoring SR, Liquid entered strong with a 3-0 lead off an absurd start from bstrdd. While the American side managed to tie the map at 3-3, their opponents quickly ran away with the first half by chaining five rounds. Liquid just managed to avoid the fabled 9-3 lead, letting the half's final round slip in favor of SR for an 8-4 scoreline.
SR found two more rounds after switching to defense, closing the gap to 8-6. bstrdd shoved SR aside with a 3K, allowing Liquid to effortlessly climb to 12-6. SR managed a B retake that gave them a seventh point, but Liquid closed out the map with a flawless for a 13-7 win.
Icebox was a map of firsts for this series: it was the first map Liquid began winning, the first time Liquid ended the first half on top, the first half to not finish 7-5, and the first map finished in under an hour. Moreso, it was the first map where bstrdd seemed to wake up and deliver a crushing performance by way of 24 kills and 197 ADR, despite having the server's second-best rating: daiki overshadowed her teammate with a 1.58 rating (also the highest of the server).
Liquid's win means the team has secured a spot in the top three of the GC Championship, having a bout scheduled against G2 Gozen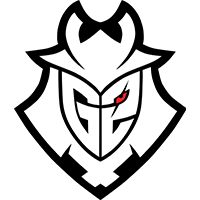 G2 Gozen Europe Unranked Mary Maryam Maher juliano Julia Kiran Petra Petra Stoker mimi Michaela Lintrup Glance Anastasia Anisimova tomorrow. SR, however, are still outside the top four and have been relegated to the lower bracket, where they'll play against X10 Sapphire tomorrow.
How do you even find a lineup like this?
The tournament then moved to the lower bracket, placing the first two teams up on the chopping block. KRÜ and X10S had both lost their opening matches 2-0 to Cloud9 White and G2 Gozen, respectively. The two faced each other today for one of the rarest international matchups, LATAM vs. APAC, which has only happened twice in the game's history.
X10S's earlier 13-7 loss on Breeze against G2 came back to haunt them, as KRÜ blitzed to a 7-1 lead on Breeze despite a timeout from X10S. KRÜ tried to pace themselves by calling their own timeout at that point, but the Thai squad took full advantage to recoup three rounds, one of them managed by a 3K from Muffyn and a 1v1 from Babytz . KRÜ won the half's final round for an 8-4 lead to kick off the series.
Muffyn jumped back in with a 3K in the second half that narrowed the gap to just 8-7, when KRÜ bit back with their own three rounds to ensure an 11-7 lead. A 1v2 from Babytz and a 3K from Poly gave X10S their final glimmers of hope, but KRÜ's consu ran down the clock soon after in a 1v1 to give her team the 13-8 win on their map pick.
Of the four players who finished Breeze with a 1.0 rating or higher, three were on KRÜ's side — X10S' JinNy had a 1.14 rating. Those same three were the only players to average over 230 combat score and 18 kills.
You can almost hear the call in the voice chat.
The series moved to X10S' pick of Haven, a map where the team held a flawless 10-0 record dating back to April prior to today. KRÜ, meanwhile, dropped the map 13-5 against Cloud9 White and only have one win in their last four matches on the map.
X10S' experience was on full display from the start of Haven. After their 2-0 lead was reduced to a 3-3 tie, the APAC reps added on two rounds. KRÜ called a timeout but, much like on Breeze, it backfired as Poly hopped back into the map with a 3K. X10S' dropped just one more round before a 4K from Babytz allowed them to end their attacking side ahead 8-4.
KRÜ bought in after losing the second pistol round of Haven, which allowed them to score two points. But once X10S were able to buy, the LATAM squad was incapable of stopping them. Muffyn showed up in the final rounds, gunning down four to reach map point and sticking a defuse for the 13-6 win.
X10S' superiority showed in the statistics table, with four of their players averaging a 1.06 rating or higher, despite the par ACS, KAST, and ADR figures. KRÜ's conir had the highest numbers on the server across the board, with a 1.33 rating, 310 ACS and nine opening kills in 19 rounds.
Just Chamber things…
Fracture was left open as this series' third map, one KRÜ had hoped to use to close out their series against Cloud9 White: the LATAM reps boasted a 4-0 record on the map in GC events entering this decider, and were now fighting for survival on the map.
But just like KRÜ have a 4-0 record, X10S had no trouble reaching a 4-0 scoreline on the map before their opponents could finally earn themselves a point, thanks to a 4K from romi . Even still, JinNy's squad found three more for a 7-1 lead aided by strong plays from Poly and alyssa . KRÜ replied with three rounds, ignoring a timeout from X10S, but the half ultimately ended 8-4 in the latter's favor due to a 1v1 from Muffyn.
After X10S won the first two rounds of the defense, KRÜ seemed to be going down without a fight. kalita and co. kept their heads cool and tried to bounce back by winning three rounds, one of them off a 1v2 from conir. At 10-7, Muffyn put her team back in the game with a 3K, from which X10S quickly closed out the match with a 13-7.
Muffyn kept up her strong showing, with eight multikills in this map alone and 17 across the match. Her Chamber boasted a match-high 1.5 rating and 332 ACS, opening up six rounds across 26 kills. The closest player was conir — with 1.24 rating and 261 ACS — the second-best player in the server across several statistics.
X10S' 2-1 win means KRÜ Fem have been eliminated from the Game Changers Championship, leaving Team Liquid as South America's lone representative. X10 Sapphire will press on as APAC's lone wolf, meeting Shopify Rebellion GC in tomorrow's opener.
Wait, what's Breach looking at?
While KRÜ and X10S were knocked down to the lower bracket without a single map win, Guild X and FENNEL were both relegated after 2-1 losses. The former lost to Shopify Rebellion GC, while the latter failed to beat Liquid.
FENNEL boldly picked Pearl to kick off the series, debuting on the map at the GC Championship. Guild X had already played the map, against SR, and just let a 16-14 loss slip by.
After FENNEL won the pistol, Guild X immediately took control of the map and shut everything down. FENNEL were only able to dot the map with two more rounds before the EMEA reps closed it out 13-3 with all of their players sitting at or above a 1.17 rating. FENNEL's best player, Festival , had only 0.95 rating.
Haven was up next, picked by Guild X after being the only map the squad won against SR in their opener. They seemed to own the map, finding a 4-0 lead, but two clinical clutches from KOHAL closed the gap to 5-3. Guild X seemed unfazed by KOHAL's heroics, finding three of the four remaining rounds in the half for an 8-4 lead at halftime. FENNEL were unable to find their footing on defense, leading to a 13-5 win from Guild X.
You love to see it.
Looking ahead
Game Changers Championship returns tomorrow with another three-match day. Shopify Rebellion, X10 Sapphire, Cloud9 White and Guild X are all up for elimination. G2 Gozen and Team Liquid will close out the day in an upper final bout.
Tomorrow's matches are: