The Valorant India Invitational by Galaxy Racer, one of APAC's most prestigious OFF//SEASON events, will begin on Friday, November 18.
Eight top teams, including Team Heretics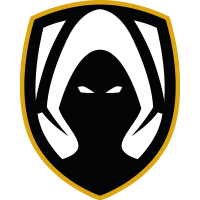 Team Heretics Europe Rank #42 Mixwell Oscar Cañellas AvovA Auni Chahade zeek Aleksander Zygmunt Boo Ričardas Lukaševičius keloqz Cista Wassim all the way from Europe, will compete for their share of the monstrous $100,000 prize pool. VLR.gg has compiled everything that you need to know about the weekend-long competition.
Format
Eight teams will compete in a round-robin group stage, where they will be divided into groups of four. The groups are as follows:
Group A
Group B
The top two teams from each group will advance to the playoff stage, where they'll play in a single-elimination bracket towards a $50,000 USD win. All matches in the group stage will be Bo1.
Prize Pool
Galaxy Racer has announced a $100,000 USD prize pool, one of the biggest for an OFF//SEASON event. The prize pool spread is as follows:
1st: $50,000 USD
2nd: $20,000 USD
3rd-4th: $10,000 USD
5th-8th: $2,500 USD
Schedule (Group Stage)
Friday, November 18
Saturday, November 19
Schedule (Playoffs)
Saturday, November 19
Sunday, November 20
8:30 AM CEST | 12:00 PM IST | 14:30 PM SGT - Grand Final
Broadcast
English Broadcast Talent
Peter "Kremer3" Kremer
Pavlos "ExWarrior" Georgiu
Aditya "Universe" Kumar
Darwell "Asurai" Llerena
Streams
Coverage
VLR.gg is covering all of GXR India Invitational in our event hub, which includes our live match ticker and stats to comb over.