In 2021, a team called Project X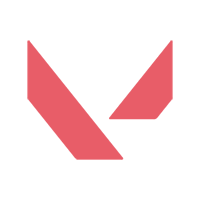 Project X Inactive cinnamon Klaudia Beczkiewicz Glance Anastasia Anisimova Smurfette Yağmur Gündüz Kim Sophia Benfakir roxi Vivian Schilling made its debut in EMEA's Game Changer scene and immediately began competing for tournament titles.
The roster, composed of Klaudia "cinnamon" Beczkiewicz, Sophia "Kim" Benfakir, Anastasia "Glance" Anisimova, Vivian "roxi" Schilling, and Yağmur "Smurfette" Gündüz, won two tournaments and placed second in another two before getting signed by Guild.
Project X had become Guild X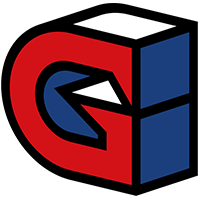 Guild X Europe Rank #98 aNNja Anja Vasalic Smurfette Yağmur Gündüz cinnamon Klaudia Beczkiewicz roxi Vivian Schilling ness Neslişah Demir .

GUILD
@guildesports
Introducing our five newest athletes, and our new Valorant team, Guild X 👊
Comprised of the best talent there is - they'll be competing in Valorant Game Changers from the 27th of September onward.
Everyone welcome them to
#guildgang
😌
#HERETOSLAY
The roster joined Guild just in time for the beginning of 2021's Game Changer tournaments, which took place at the tail end of the year. There, Guild's performance went from strength to strength. They placed top 16 in EMEA Series I, top six in EMEA Series II, and top two in EMEA Series III, losing the finals of the latter to G2 Gozen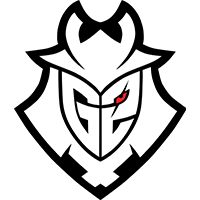 G2 Gozen Europe Unranked Mary Maryam Maher juliano Julia Kiran Petra Petra Stoker mimi Michaela Lintrup Glance Anastasia Anisimova , the first of many confrontations.
Heading into 2022, they were determined to do better, but they would have to survive some upheaval to do so. Glance and Kim both left the team, and Victoria "victoria" Ukasova and Anja "aNNja" Vasalic joined up in their place. They also signed Emil "eMIL" Sandgren as head coach.
They qualified for the main event of GC EMEA Series I after a solid 5-1 Swiss group stage. There, they ended up losing to G2 Gozen again, finishing the event second. In Series II, they finally defeated G2 Gozen in the group stage, making their way to the grand final again soon after. Their triumph over G2 proved to be short-lived; G2 got their revenge in the final with a 3-0 victory.
Just before Series III rolled around, the team made more roster changes. Victoria left the team, which replaced her with Neslişah "ness" Demir. Then they bolstered their support staff by signing Tommaso "joYnt" Gavioli, who was fresh off of a stint working with OG LDN UTD
OG LDN UTD Inactive , as head coach.
With two berths at Berlin up for grabs, this was Guild X's moment: if they could seize it. While having defeated G2 once before, they'd always faltered in the finals. They hoped their new coach and player would be the last pieces they needed to push themselves over and ahead of their regional rivals.
Both G2 Gozen and Guild X blazed through the Swiss group stage — the former with a perfect 6-0 W/L and the latter with a 5-1 record. They continued this trend in the playoffs stage as well, winning against their respective opponents without dropping a map until they faced each other in the upper semifinals. G2 Gozen ended up winning 2-1, after a dominant decider victory of 13-6 on Pearl fueled by juliano 's 377 ACS Reyna pick.
Guild X's journey continued in the lower bracket. Their first match against Acend Rising
Acend Rising Europe Unranked amy Amy Lai h6tedthemost Lada Kozhemyakina jade Jade Duffy ended up being a close series, with the decider map culminating in overtime. This was a result of a rollback and round penalty since Guild were found guilty of exploiting a bug, but despite these tribulations, they were able to win the series 2-1. Their next matches against both TENSTAR Nova
TENSTAR Nova Inactive Cla Clara Rossi Sliicyy Lucy Tran Kim Sophia Benfakir Nelo Mathilde Beltoise and Natus Vincere Celestials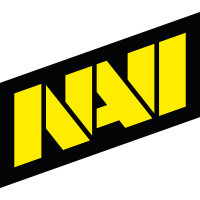 Natus Vincere Celestials Europe Rank #8 River Irmak Peküz Sephia Reyhan Şimşek Ritha Zeynep Sualp Gia Süreyya Bayel proxima Aslıhan Uslu were clean 2-0 sweeps.
The stage was then set for a rematch as Guild X netted themselves the second grand finalist spot. And it wasn't just the second grand finalist spot they earned, they also cemented their spot at Berlin since the other finalist, G2, had already qualified through circuit points.
The series ended up being extremely close. G2 were able to win map one, Bind, in a convincing fashion — 13-6. Guild X were unbowed, and on Fracture, after a dominating 9-3 attacking half, pulled off a flawless defense to win the map 13-3. Map three took both teams to Pearl where yet again, G2 Gozen won 13-6, continuing their dominance on the map.
Ascent was the first really close map. Guild X had a strong attacking half and ended the first half 9-3. However, G2 clawed their way back from 12-5 to 12-9, but Guild X managed to deny G2 the comeback. They won the map 13-9 and pushed the series to Icebox.
Yet again, Guild X, starting on attack, had a dominant 10-2 first half despite running a triple sentinel composition. G2 were able to mount resistance once the sides switched, and after winning six consecutive rounds, it looked like they were going to be able to bring it back. However, Guild X powered through to get to 12-8, gaining map and series point. G2 won one more but it was more of a death rattle than anything else as Guild won the map in the next round, 13-9. They were finally EMEA GC Champions.
"Our priority was to strengthen our fundamentals and improve discipline," Guild X coach joYnt said. "There are so many things related to fundamentals, from communication to spacing to not taking fights alone. Not committing these fundamental mistakes helped us in our victory against G2, but I wasn't too happy with a win that close."
What would have made him happy? Nothing less than perfection, of course.
"I would have liked to have seen my players destroy G2, 13-0," joYnt said. "That's actually a personal goal for me, which doesn't even seem that far-fetched."
GUILD klaudia 💖
@klaudiaxx9
❤️❤️❤️❤️❤️❤️❤️🏆
"What makes this team special to me is that we've known each other for a while, since CS: GO, said roxi in a VCT EMEA YouTube interview. "In these last finals, we all happened to be at bootcamp, in the same room. We hung out with each other for weeks before that and got to know each other on a personal level. The bootcamp buff was a big part that helped us win the entire tournament in the end."
Having climbed the tallest summit EMEA had to offer, Guild X now have their eyes on the international trophy. How they will fare against the rest of the world and whether the bootcamp buff will continue to work, only time will tell.
Guild X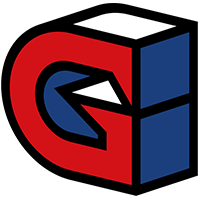 Guild X Europe Rank #98 aNNja Anja Vasalic Smurfette Yağmur Gündüz cinnamon Klaudia Beczkiewicz roxi Vivian Schilling ness Neslişah Demir will face Shopify Rebellion GC

Shopify Rebellion GC North America Rank #3 flowerful Kayla Horton KP Erika Lytle sonder Diana Zhang Lorri Lorrian Elad bENITA Benita Novshadian on Nov. 16.