Valorant pros come from a wide range of backgrounds: Counter-Strike, Overwatch, Fortnite, Apex Legends, or sometimes no competitive game at all. And in the case of Malkolm "bonkar" Rench, Paladins.
He is the last, or at least one of the last, remaining Paladins pros to remain near the top of professional Valorant. But it didn't used to be that way. In fact, he entered the scene with his teammates from Paladins.
"[Ninjas in Pyjamas CEO Hicham Chahine] said that he wanted to bring back the Paladins squad to Valorant instead," bonkar explained. That squad had just won the 2019 Paladins World Championship, so if there was any group of Paladins players poised for success in Valorant, it was these five.
bonkar, the player farthest left, celebrated a Paladins world title with his NiP teammates in 2019. Image credit: Hi-Rez Studios
Unfortunately, the team never had an opportunity to play at full strength. Dylan "DiGeDoG" Chainski was never able to join the team in Europe because of COVID-19 travel restrictions. And given that one of the team's players, Erik "Bird" Sjösten, transitioned to Valorant as a coach, Ninjas in Pyjamas

Ninjas in Pyjamas Europe Rank #8 chiwawa Egor Stepanyuk CREA Charles Beauvois Jady Yaroslav Nikolaev rhyme Emir Muminovic Ex6TenZ Kévin Droolans never got the opportunity to play with more than three players from the original Paladins team at a time. The roster struggled and was eventually released.
Four members of that roster are currently without a professional Valorant team. bonkar is the only one still competing.
"I think I had maybe slightly better odds at becoming better at the game since I am from Counter-Strike from the beginning," he said. bonkar used to play CS 1.6, and while he played CS:GO for a time, he didn't enjoy the game nearly as much. It's a large part of why Valorant piqued his interest in the first place; he liked that the game took heavy inspiration from CS but mixed in the ability mechanics he came to enjoy in Paladins.
But he doesn't credit his staying power within Valorant to just his ability and past experience.
"I also think I've been lucky that I found a team that's seen the potential in me," he said. "Even if I haven't been the best player from the beginning, they've always believed that I can improve and become a good player. They've seen the potential inside of me, so I think that's kind of lucky, you know? I'm not gonna lie about it."
When NiP dropped their original Valorant roster, the team was essentially fractured already. The only two signed players left at that point were bonkar and Leander "Tenner" Aspestrand, and Tenner wasn't sure if he was going to commit to Valorant, according to bonkar. That really just left bonkar and Yacine "Yacine" Laghmari, who was never signed to NiP but frequently played with the incomplete roster anyway.
"I told [Yacine], 'I know how good we are, we can make a team and we can become one of the best teams in the world. We can do this if we just commit fully,'" he said. And, as luck would have it, Yacine seemed to believe in the two of them as much as bonkar did. The pair slowly put together a five-person roster made up of former Swedish CS players and bonkar.
"And the first tournament we played together we went out in the absolute first game we could against… I don't even know who we lost to but it wasn't like a great team or anything," he said. That team was Young & Beautiful, a group of former Overwatch players who competed together for a couple of months last summer. "Even then, when we lost the absolute first game — you know, they were still learning a lot about Valorant and stuff — and I still told Yacine, 'this five man, I can definitely see the potential. We just need time and we just have to commit fully and everything is gonna work out in the end.'"
As the roster changed and morphed over time, that potential turned into results. The team finished second in the Ignition Series's Mandatory.GG Cup and made deep runs in several other high profile tournaments. Before long, as the community began rallying around the team, they signed with Guild Esports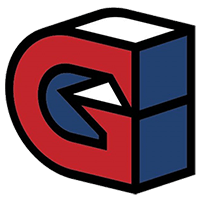 Guild Esports Europe Rank #5 Sayf Saif Jibraeel Yacine Yacine Laghmari bonkar Malkolm Rench draken William Sundin Leo Leo Jannesson .
"They contacted us, we started talking, and everything just went smoothly," bonkar said. "We knew that they were a new organization and stuff, but they seemed super serious with everything — they talked to us about their future goals and so on. And we knew that that's something we wanted to be a part of."
Guild
@guildesports
From bonkar's entry into the game through now in his time with Guild, he took on the role of an in-game leader. The role wasn't necessarily an obvious one from his perspective when he first dove into Valorant.
"All the way from NiP at the start I wasn't certain that I was gonna be an IGL or anything, but I always knew that I can," he said. "I'm an okay leader — I know the path that I want to take. I'm a very black-and-white-ish guy."
Perhaps he would have been the first choice to IGL a team made up of former Paladins players who lacked the CS experience he had. But he came into his own on the role as the player with the least amount of CS experience on his team. He credits those more experienced players with part of his success. "Having four CSGO players on my team who taught me a lot — I've always been very comfortable with it, to be honest."
"In the start with this team [...] I wasn't like IGL in that way, it was more of a… you know, leader of the team," he said. "But everyone was doing a lot of in-game calling, mid-round calling, etc. etc. because I've always thought that five brains is a lot better than one brain only controlling the team. And I still stand by that."
bonkar says André "BARBARR" Möller helped him a lot with the role, allowing him to take it on more directly in recent tournaments. Even still, according to him, his teammates know how to call and can take over that role in-game when they feel like it.
While many of the top IGLs in Valorant so far are experienced IGLs from CS, bonkar's success so far is evidence that such experience isn't needed to excel at the role in Valorant. In fact, he believes it can help the team, if not the role, to have that outsider's perspective.
"Something that I've always had in my mind a lot thanks to Yacine is that this isn't Counter-Strike, even if there are a lot of similarities. This is a new game, nobody really knows what to do," he said. "I think that having players from different games benefits you a lot, to be honest," he later added.
"I usually say to them, 'maybe the questions I'm asking you guys sometimes seems like I'm the biggest noob ever, but we come from two different games when it comes to the professional level and you have a different view of specific things than I have,'" he elaborated. "I feel like we really benefited from both, you know, because there is no right or wrong in this game yet, not so much at least. Because it is a new game: every scenario is new, all abilities are new, everything is just new, so there is no right or wrong."
GUILD
@guildesports
World Champion in Paladins, World Champion in
@PlayVALORANT
? 👀
@Officialbonkar
speaks on his start in professional gaming, his teammates, and building something HUGE with Guild 🏆
Full video on YouTube 👉
youtu.be/8YVM1qxECI8
Who's your favourite Agent in Valorant? 🤔💬
While bonkar mentioned his years of competitive gaming has allowed him to develop skills in reading teams and playing a supportive role for his teammates, both skills that are bound to help him as an IGL, his past experiences have also helped him transition into Valorant more directly. Just like CS players have been able to apply their distinct CS mechanics and gameplay knowledge from CS to Valorant, he has been able to apply Paladins experience from the most significant aspect of Valorant that CS players are unfamiliar with: abilities.
"Paladins is a very fast-paced game, and if enemies in Paladins are popping cooldowns and stuff you need to have that in mind," he said. "You have this inner clock where you find your timings towards the enemy [for] when they don't have cooldowns and stuff. And Valorant is way slower when it comes to that than Paladins was. So I find it quite easy to just count abilities on the enemy side and stuff like that."
He said everyone eventually learns how to use abilities, but counter-abilities, learning what's worth using against what, which abilities are prioritized for backing out, and getting away from an ability can take more time to learn, which gives him another advantage in that aspect. His experience with that aspect of Valorant is something he hopes his team has been able to take away and learn from.
Regardless of how much they're learning from bonkar, or how much bonkar is learning from his teammates, everything appears to be coming together for Guild. After failing to make runs as deep as the squad wanted in the first two Challengers event in Stage 1, Guild qualified for Masters through a Challengers 3 run in which they didn't lose a map. Guild opened Masters with a defeat, but then beat their next two opponents to reach the playoff stage, finishing the event in the top four.
bonkar recognizes the game is still new and instability at the top should be expected. He has, after all, experienced that himself — that top four finish in Masters was perhaps the roster's best showing since it stomped through the Mandatory.gg bracket to finish second in an Ignition Series event. "Maybe a team that made it to top four isn't even going to qualify for [the Challengers playoffs]," he mused.
But then he used that word again. The one he said he and Yacine said they had when they were first cut by NiP. The one he said their new roster had even when they were booted in the first round by a team that was gone a few months later. The one he said he was lucky his teammates and his organization saw in him.
"Potential."
bonkar recognizes his team isn't in the conversation for best team in Europe right now like Team Heretics, Acend, and even FunPlus Phoenix are. But he knows that no team will retain that title for very long while the game is still so young. And he believes his team has the potential to take that title for themselves at some point if they keep working hard.
His goals in the short term, however, are likely no different from any team in or around Europe's top tier: "I want to make it to Reykjavík and Champions at the end of the year."
"That's the big goal."