Rex Regum Qeon
Rex Regum Qeon Asia-Pacific Rank #37 2ge James Goopio EJAY Eroll Jule Delfin tehbotoL David Monangin Lmemore Hagai Kristen Yesyurun Emman Emmanuel Morales fl1pzjder Saibani Rahmad have signed Hagai "Lmemore" Kristen Yesyurun, the eighth player and third Indonesian to join as part of the organization's preparation for the Pacific League.

Formerly of ONIC G
ONIC G Inactive , Lmemore was an integral part of the team throughout the 2022 season. The team achieved a top-three finish in Challengers Indonesia: Stage 1 and became champions in the following Stage 2. The team also qualified for the APAC LCQ, where they beat Team Secret

Team Secret Asia-Pacific Rank #6 invy Adrian Jiggs Reyes lenne Lim You Xiang Lionel BORKUM Jim Timbreza JessieVash Jessie Cuyco DubsteP Jayvee Paguirigan Jremy Jeremy Cabrera and BLEED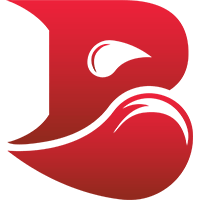 BLEED Asia-Pacific Rank #4 sScary Nutchapon Matarat JayH Wong Jia Heng Deryeon Derrick Yee Juicy Tyler James Aeria crazyguy Ngô Công Anh in back-to-back lower bracket matches before falling to BOOM Esports
BOOM Esports Asia-Pacific Rank #3 blaZek1ng Gary Dastin Cud Thomas Alfiantino Famouz Fikri Zaki Hamdani severiNe Michael Winata Shiro Hildegard Arnaldo BerserX Rizkie Adla Kusuma in the grand finals.
Before being officially signed to RRQ, Lmemore was trialed alongside a select number of Indonesian and Filipino players. He will now be reunited with Marthinus "Ewok" Jacobus Van Der Walt, his former coach on ONIC G.
Continuing to build toward 2023, Rex Regum Qeon
Rex Regum Qeon Asia-Pacific Rank #37 2ge James Goopio EJAY Eroll Jule Delfin tehbotoL David Monangin Lmemore Hagai Kristen Yesyurun Emman Emmanuel Morales fl1pzjder Saibani Rahmad are: