Dignitas
Dignitas Inactive koalanoob Gianfranco Potestio trial rara Noah Giesbrecht ryann Ryan Welsh dephh Rory Jackson MAKKA Bryan Drouillard has officially benched Harrison "psalm" Chang and will trial Gianfranco "koalanoob" Potestio in the Nerd Street Gamers March Monthly.
Dignitas
@dignitas
Founding member of Dignitas VALORANT
@psalm
has moved to the bench.
We will be trialing
@koalanoob
in NSG's March Tournament.
psalm was a member of the Homeless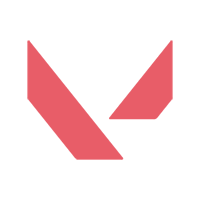 Homeless Inactive supamen Phat Le psalm Harrison Chang POISED Kevin Ngo dephh Rory Jackson squad that placed third-fourth in the PAX Arena Invitational before being signed by Dignitas. Under the organization, the team placed fourth in the Pop Flash Invitational, defeating TSM

TSM North America Rank #8 brax Braxton Pierce hazed James Cobb Drone Taylor Johnson WARDELL Matthew Yu Subroza Yassine Taoufik reltuC Stephen Cutler twice in groups.
Despite the promising start, Dignitas has struggled as of late, failing to qualify for First Strike and both VCT Challengers events they participated in.
psalm's prospective replacement is koalanoob, a Jett player and member of the ez5
ez5 North America Rank #20 johnqt Mouhamed Amine Ouarid Governor LeviathanAG Aleko Gabuniya n4ts gucc107 squad that completely routed Dignitas just days prior in the PK Monthly Gauntlet.
Dignitas is participating in the Nerd Street Gamers March Monthly, which is currently underway.
The new trial roster is: