Nobody really knew how Sentinels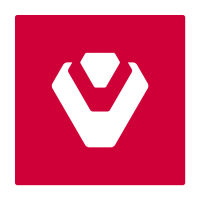 Sentinels North America Rank #1 TenZ Tyson Ngo ShahZaM Shahzeb Khan SicK Hunter Mims zombs Jared Gitlin dapr Michael Gulino were going to perform in their opening match of Masters. With the roster in the midst of a crisis concerning their now-suspended star player, the organization took a potentially costly risk and signed Tyson "TenZ" Ngo on loan from Cloud9.
"We were definitely concerned going into [the match] about how things were gonna feel in game," Sentinels' in-game-leader Shahzeb "ShahZaM" Khan said, "but it felt pretty natural."
TenZ was a clean fit for Sentinels, even with the lack of scrimmages played with the player. Due to the dominant firepower the Canadian prodigy brought to the roster, the team made it a priority to adapt around TenZ, rather than the other way around.
"I figured that it would be much more valuable to have TenZ on his comfort picks than for me," ShahZam explained regarding his Sova on Ascent. "[Sova] was a character that I'd played on a different map and I can understand while being the IGL, it's just like a natural progression."
Going up against Luminosity, Sentinels were confident that the up-and-coming roster was beginning to run out of steam and the reads were becoming clearer.
"They've given us a lot of trouble previously," ShahZam said. "But, we knew coming in that they've been playing pretty poorly lately."
The first map of Ascent was a confident map for Sentinels, and even with the rocky start in the second half, it was a solid 13-8 win for Sentinels — and a strong confidence boost. "After the Ascent game, we were really confident just because we beat them pretty single-handedly," Michael "dapr" Gulino said.
Split was a more rocky map for Sentinels, despite the strong 8-4 lead on the attacking side. A slow start on the defense side gave Luminosity a chance to even the score and reach map point before Sentinels stretched the game into overtime.
"I personally thought we should have closed it out on Split," dapr continued. "We lost a whole bunch of situations that usually we don't lose."
The series stretched to the decider of Icebox, which Sentinels won by a landslide, as Luminosity failed to find their grip in the map. ShahZaM attributes their dominant victory to practice and telling TenZ to go kill.
"[The reason] we favored to play on [Icebox was] because we knew it was one of Luminosity's favorite maps; it was their best map at one point," he explained. "We knew they would let it through and we figured that with the way TenZ can play, he can plug right into the role."
"And so I think we're really confident in this map. Our defense is good, our reads on defense, the way we move around... TenZ really did plug into this stuff that our previous teammate did and it worked out really well."
TenZ led all players in first kills and didn't go negative against anyone.
dapr agreed with his IGL on the team's confidence going up against Luminosity. With Sentinels' previous matches against Luminosity and preparation, they were sure that the team could prevent Brenden "stellar" McGrath's team from sparking another win streak.
"We were confident just because we knew we can beat them even with a sub," dapr said. "We know what they do, we've played against them enough, we knew we made the proper adjustments from last time, so we were confident no matter what."
"I feel like teams are starting to figure out how they play and they haven't really adjusted," ShahZaM explained. "It's on them to go back to the drawing board and start creating some new strategies or the way they approach the maps."
With a strong performance from TenZ, cranking out 17 first kills and 69 kills in this series alone, Sentinels are confident that they can make a deep run with their super sub, even with the minimal practice they've been able to put in.
"We definitely changed up a little bit," ShahZaM explained. "[TenZ] doesn't know everything and we didn't have enough time to go over everything. We didn't even get to scrim with him before the tournament. So, we just had like a crash course right before the match about the things we like to do."
With a week-long break coming up to separate the bracket, ShahZaM hopes he and the team can get time in with TenZ to get him up to speed and prepare Sentinels as the matches get more cutthroat further in the bracket.
"During this break between the two stages, we'll definitely have scrims and be able to plug him in more and more, but also see what he likes to do," ShahZaM continued. "Our goal is that regardless of him plugging in exactly to what we need or him doing what he's comfortable with is whatever it takes to win."
"And I think that him being at his comfort level is the most important."