Paper Rex

Paper Rex Asia-Pacific Rank #5 mindfreak Aaron Leonhart Jinggg Wang Jing Jie f0rsakeN Jason Susanto Benkai Benedict Tan d4v41 Khalish Rusyaidee swept FNATIC

FNATIC Europe Rank #6 Enzo Enzo Mestari Derke Nikita Sirmitev Boaster Jake Howlett Mistic James Orfila Alfajer Emir Ali Beder and OpTic Gaming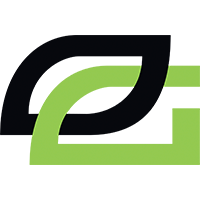 OpTic Gaming North America Rank # crashies Austin Roberts FNS Pujan Mehta Victor Victor Wong Marved Jimmy Nguyen yay Jaccob Whiteaker outlasted DRX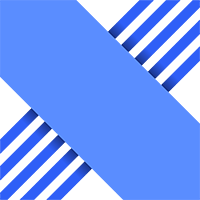 DRX Korea Rank # stax Kim Gu-taek (김구택) Rb Goo Sang-Min (구상민) Zest Kim Ki-seok (김기석) BuZz Yu Byung-chul (유병철) MaKo Kim Myeong-gwan (김명관) in Masters Copenhagen's upper semifinals, setting the stage for the first-ever international Valorant match in front of a crowd.
FNATIC and DRX are back in the server tomorrow, to play their first elimination matches against Leviatán
Leviatán Latin America South Rank #18 Tacolilla Vicente Compagnon Melser Marco Eliot Machuca Amaro adverso Benjamín Poblete kiNgg Francisco Aravena Shyy Fabian Usnayo and FunPlus Phoenix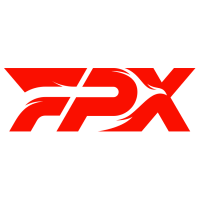 FunPlus Phoenix Europe Rank #11 SUYGETSU Dmitry Ilyushin Zyppan Pontus Eek ANGE1 Kyrylo Karasov Shao Andrey Kiprsky SEIDER Mathias Seider stand-in ardiis Ardis Svarenieks , respectively.
Photo: Colin Young-Wolff/Riot Games
Today's clash between the APAC and EMEA titans was one of the most anticipated matches on the international stage. Both teams have shown the desire to play each other over the last months, but only in Copenhagen did the stars align.
Despite that, not all went according to plan. In the days leading up to this match, three players and Paper Rex's coach tested positive for COVID-19. As such, only Benkai and mindfreak took the stage. But they didn't mind doing so — after all, Benkai had to walk out with Boaster.
"We came to LAN for a reason, so yeah, of course it's not the best feeling to be playing alone like this, but the show must go on," f0rsakeN said. "Even if we have COVID, we're still a professional team and we still need to continue the match," d4v41 added.
"I think what the COVID outbreak did is basically affect preparation. I think we're, obviously, fit to play, as you saw. Some of us are more sick than others. I almost had to go to the bathroom halfway through," alecks said. "I think d4v41 has a really bad fever and Jinggg can't speak, he lost his voice. But we can still play, as you can see, and that's not an excuse not to play well in my opinion. I think if we just focus and try our best, we'll be okay."
*mindfreak and Benkai took to the stage all by themselves. (Photo: Colin Young-Wolff/Riot Games)
FNATIC dove head first into this semifinal, picking Paper Rex's best map this stage. The APAC representatives haven't lost Ascent once in Stage 2, while FNATIC have only won it once out of the three times they played it and have never picked it.
"We came up with the plan of picking Ascent knowing that they would probably ban Icebox, because we weren't that impressed by what they brought on Ascent," Mini said.
"They were the most fun team to VOD review. It's been a while. Most teams I watch, when I'm looking at their stuff I'm just like 'eh, seen this, seen this.' but for them it was quite fun to watch it back and prepare it," Boaster added. "But it's always so difficult when you're in the game. You see the stuff and you're like 'ah, it's this.' And because you know it's happening you counter it and they counter the counter and the whole round goes into a snowball."
Boaster later said that Paper Rex's style contrasts highly with the stereotypical EMEA style. While the APAC champions do have their executes and set plays, when things go wrong they're able to react and change up elements of the game that allow them to turn situations around.
Unmatched aggression.
FNATIC's early 2-0 lead wasn't long-lasting, as Paper Rex recovered four rounds for a 4-2 scoreline with back-to-back 3Ks from mindfreak and f0rsakeN. FNATIC quickly jumped back into the ahead to a 5-4 lead, but Jinggg and mindfreak displayed their talent with their own consecutive 3Ks to eventually finish the half 6-6.
Paper Rex took the second half's first two rounds, but back-to-back clinical clutches from Boaster kept the game tied at 8-8, and a 3K from Derke put FNATIC ahead by one point. Paper Rex responded with four of their own rounds after a timeout, a short streak that mindfreak capped off with a 1v4 round. FNATIC took their final timeout to try and force overtime, but were only able to scrape together two rounds before the Singaporeans took the map 13-11.
Despite flashy plays across the board for Paper Rex, mindfreak was the real headliner. Even as he tied up the first half, the Astra player still climbed to 345 ACS and 212 ADR across 15 kills. d4v41 had a less successful 166 ACS and 99 ADR, but had a 100% KAST rating and 13 assists. By map end, mindfreak had taken down 28 players and climbed to 318 ACS. d4v41, meanwhile, found another six kills and reached 19 assists.
"I know I'm going to sound very sour, but I think that we played very poorly on Ascent today, and I think that if we ran it back with the way we can play I think we would win Ascent," Mini said.
Coming out of the first map, Paper Rex did not expect nor understand the Ascent pick.
"They probably did a lot of homework on it, and it was the same case with Guild," Benkai said. "We just adjusted the small things that we did in the previous match to adjust for any potential anti-stratting that they might have done."
That's how you keep your team in the game.
Bind was up next, a map chosen by Paper Rex and where both teams have shown prowess recently and historically. f0rsakeN has also flirted with the idea of picking Yoru on this map, and today was no exception.
"Bind was kind of a gamble. We didn't really think they would let it through, honestly, but we were just happy that they let it through," Benkai said. "We're just happy that they let it through, because we are super confident in the way that we play Bind."
Despite the map being a gamble, the first rounds were an all-out brawl as both teams fought for an early lead. After tying the game at 3-3, Paper Rex took a timeout but couldn't stop FNATIC from going 5-3 up. It was at this point f0rsakeN's Yoru came alive, as he put in three consecutive highlight plays: on round 10 he clutched against two, and proceeded to score two 3Ks to close out the half 7-5 in favor of his team.
After switching sides, a 4K from Jinggg and a third 3K from f0rsakeN helped their team reach an 11-6 scoreline. FNATIC fought back and nearly tied up the game with two highlight plays from Derke and Enzo , but they weren't enough. Paper Rex managed to win Bind 13-10 and grab the first upper finals spot.
mindfreak took a backseat on Bind and allowed Jinggg to shine. Still on Raze, he took down 25 players and opened up eight rounds for a 319 ACS. FNATIC's Alfajer , who was their top player on Ascent, again proved to be in-form with a 1.46 KDA and a +7 differential, allowing him to record an 83% KAST.
He's just… he's everywhere.
"It didn't feel like any site was a nice site to go to, or any player looked like they were switched off, that's for sure," Boaster said. "I was very impressed by their Bind though," Mini completed.
Overall, both teams' runs are far from being over. FNATIC have a lifeline in the lower bracket, as they'll be facing LATAM champions Leviatán in the second half of the lower bracket. In case they win tomorrow, they'll rematch FPX or play against DRX for the first time since December.
Paper Rex have already superseded everyone's expectations. Before today, the APAC representatives' best international performance saw them finish fourth, in Reykjavik this year. This time, they're guaranteed to finish at least third — if not second or first. And they've done it without dropping a single map.
"I definitely think we're in the right mindset to beat anyone that we go against. But I don't want the team to go in with the kind of mindset expecting to win against the team we're playing against," Benkai said. "Priority number one is always that we go out and have fun, so we're just going to keep that same emphasis regardless of winning or losing. We're not really letting wins and losses affect the mindset that we bring."
The next couple of days are all about preparation. They have until July 22 to prepare the upper bracket final against OpTic, but have to do so in mediation to allow the four infected members their much-needed rest.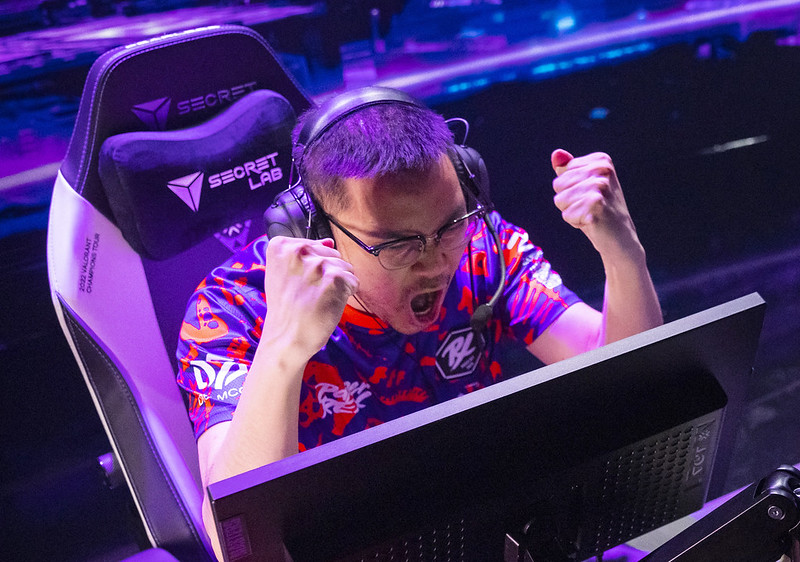 It might be for fun, but Benkai still wants the win. (Photo: Colin Young-Wolff/Riot Games)
FNATIC, meanwhile, were last seen in an international lower bracket in 2021's trip to Reykjavik, the first international Valorant LAN. They were knocked down early by Sentinels, but went on a near-flawless run as they dropped just one map on their way into the grand final. Tomorrow, they'll play Leviatán — who took down XSET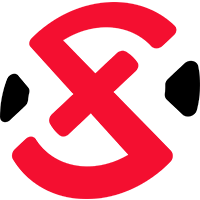 XSET North America Rank #5 Cryocells Matthew Panganiban dephh Rory Jackson zekken Zachary Patrone AYRIN Jordan He BcJ Brendan Jensen 2-1 in the first round of elimination.
"We love a lower bracket run. I do like an upper bracket run more, you know, but at least there is a lower bracket, at least we're not out today. There's always that positive side to losing and we'll learn from it," Boaster said. "That's what winning is. It's a bit unforgiving at times. You're not expected to win every game, you've got to just try your hardest and hope everything clicks on the day and the stuff that you have prepared works out and your hard work pays off. I'm looking forward to the lower bracket grind, I'm not looking forward to the grind tonight when I have to bloody have a look at Leviatán now for tomorrow's game."
"I've just got to make sure we fistbump Melzer because otherwise that guy is going to be coming for us," he jokingly added. "I'm going to be fistbumping him with both fists."
Losing today was also FNATIC's first slipup since adding Alfajer and Enzo.
"I don't really think about a streak. I guess I'm more used to having a loss now and again, and Enzo and Alfajer probably aren't used to it in this team. But it is what it is," Mini said. "I know there's been some comments about us being on a gelling vibe, honeymoon or whatever, but I think the reality is in practice, we see mistakes that happen, and then we need to fix them so they don't happen in officials. That's what's important. We don't think we're gods at the game. We can make mistakes, we can lose games. We have that attitude and we'll fix stuff and we'll go again tomorrow."
"Streaks are made to be broken. It's dangerous having streaks, because you get sloppy," Boaster added midway through.
The next time FNATIC sit here, they'll want a reason to smile. (Photo: Colin Young-Wolff/Riot Games)
The second semifinal of the day matched DRX against OpTic for the second tournament in a row. In Reykjavik, the upper semifinal between these two resulted in a three-map brawl and one of the most entertaining matches of the whole tournament: it featured 73 rounds and a double overtime that closed things out in OpTic's favor.
Despite what the expectations may have been, OpTic looked very unlike themselves on their Fracture pick. What is one of their strongest maps ended up turning into a blowout 13-4 victory for the Koreans, featuring five clutches and 21 multikills from DRX. OpTic, comparatively, won no clutches and were only able to get seven multikills, despite eight opening kills from yay.
"Obviously we were disappointed [to lose Fracture] but, I mean, you just move on. We're experienced enough, we've been to enough events with this vibe to know map one doesn't really mean shit," FNS said. "You have to win the whole series to win the game and I said that, you know, we should just move on and play our game next game. Forget about this map, play the next map, but all of my teammates already knew that so I didn't really have to say anything."
stax and MaKo shared 24 kills on Fracture. (Photo: Colin Young-Wolff/Riot Games)
The Masters Reykjavik champions kept their heads cool going into DRX's Breeze pick. Just like they lost Fracture 13-4, they won Breeze 13-4. While yay only scored four first bloods this time, he also had a 2.75 KD ratio and 225 ADR, finishing a whole 103 ACS above the next best player.
"When we were on defense, 80% of the attack was to A site. They're really fast and we weren't really able to come up with a way to fight their fast rush," BuZz said. "But we kind of got the handle of it towards the end of the first half, and we were successful in getting two rounds. But if we were quicker on that and came up with a better solution, maybe it would have been better."
"I would say there wasn't anything unexpected. We actually went into Breeze pretty strongly, with confidence, but we were kind of shifted with their strong tactics on A site. I guess that wasn't something we expected," coach termi said.
The decider went to Bind. Both teams have largely avoided playing Bind this stage, but DRX's record is a flawless one. OpTic's only win on the map came in their opening playoffs match against XSET.
On neutral ground, the fight was much more even. Once the map reached 3-3, an ace from Victor and a 1v1 from crashies put OpTic ahead 5-3. stax took down three to give his team one final round, but the half ended 8-4 in OpTic's favor.
OpTic quickly went to double digits on attack, but DRX chained together six rounds that tied the game at 10-10. Both teams found one more round, but OpTic clinched the final two to find the 13-11 win that rounded out the second semifinal.
yay and Marved were on full display through Bind. They were the only two to finish above 270 ACS, scoring a median 88% and 83% KAST, respectively. yay opened up eight rounds for his team, second only to Victor's Raze. Notably enough, Victor was the only player in the server to not lose any head-to-head duel against DRX.
"We made a strong comeback after 8-4, but if we had won one or two pistol rounds and some of the ecos, it would have been different. Nothing unexpected, I think it's a matter of one or two mistakes," termi concluded.
Despite the drastic scorelines, OpTic's coach Chet considered the match very close. He reiterated on DRX's adaptation into a looser playstyle while fitting in a strong strategic game, which makes reads harder. Nevertheless, OpTic benefitted from being able to read through that playstyle to get easier entries and, eventually, win the series.
Even from the dead, Victor gets an ace.
OpTic now get several days off to prepare for a hectic upper bracket final against Paper Rex. Not only will it be their first match against each other, it will also be international Valorant's debut in front of a crowd. But before that, a much-needed day's break.
"We haven't had one for a really long time since we got here," Chet said. "They can do whatever they want, just chill, maybe we'll go somewhere together. Then after that, the next three days, we're just going to go hard and make sure we're as prepped as we can for the rest of the playoffs."
"I think we're all really excited to play in front of a crowd," crashies said. "It's one of the main goals we had coming here, for sure. I think it'll only make us better. We're a super crazy stage team, we love the energy — we feed off it — so I think we'll only be better."
Copenhagen, OpTic is ready for you. (Photo: Colin Young-Wolff/Riot Games)
DRX get their hands dirty again tomorrow, playing their first elimination match against FPX. In the first round of the lower bracket, FPX knocked EMEA counterparts Guild out of the running in a three-map match.
"I think we're a better team compared to us during Stage 1, with a broader map pool, and I think we bring one of the best map pools to this game. I think the result will be very different this time," termi said.
"We're just going to focus on winning as we did last time," BuZz said.
You're not out yet, DRX. (Photo: Colin Young-Wolff/Riot Games)
Looking Ahead
Tomorrow is the last day of Masters Copenhagen behind closed doors. Two more teams will be eliminated tomorrow, and Masters will take a three-day break afterwards.
Tomorrow's matches are: