Paper Rex

Paper Rex Asia-Pacific Rank #5 mindfreak Aaron Leonhart Jinggg Wang Jing Jie f0rsakeN Jason Susanto Benkai Benedict Tan d4v41 Khalish Rusyaidee and FNATIC

FNATIC Europe Rank #6 Enzo Enzo Mestari Derke Nikita Sirmitev Boaster Jake Howlett Mistic James Orfila Alfajer Emir Ali Beder won their debut matches in Masters Copenhagen, scheduling the first upper bracket semifinal for next Saturday.
Both teams found convincing wins over their opponents, Paper Rex over Guild Esports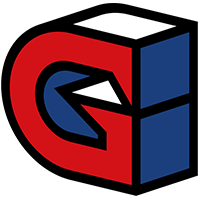 Guild Esports Europe Rank #5 Sayf Saif Jibraeel koldamenta Jose Luis Aranguren trexx Nikita Cherednichenko Leo Leo Jannesson Yacine Yacine Laghmari and FNATIC over FunPlus Phoenix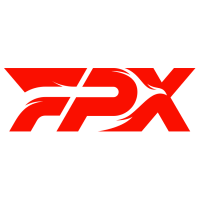 FunPlus Phoenix Europe Rank #11 SUYGETSU Dmitry Ilyushin Zyppan Pontus Eek ANGE1 Kyrylo Karasov Shao Andrey Kiprsky SEIDER Mathias Seider stand-in ardiis Ardis Svarenieks , to advance to the next stage of the playoffs.
Guild and FPX return in two days, to play the first round of the lower bracket amongst themselves.
Photo: Lance Skundrich/Riot Games
The APAC overlords finally returned to the server today. Paper Rex have been the top APAC team in 2022, beating XERXIA Esports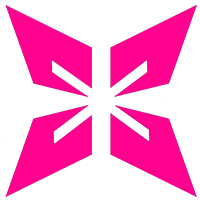 XERXIA Esports Asia-Pacific Rank # Surf Thanachart Rungapajaratkul Crws Thanamethk Mahatthananuyut sScary Nutchapon Matarat foxz Itthirit Ngamsaard Sushiboys Panyawat Subsiriroj in both regional finals. In Masters Reykjavik, Paper Rex awed the world by eliminating The Guard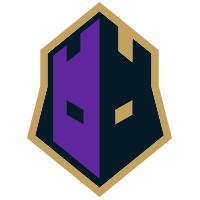 The Guard North America Rank # JonahP Jonah Pulice Sayaplayer Ha Jeong-woo (하정우) trent Trent Cairns neT Michael Bernet valyn Jacob Batio and G2 Esports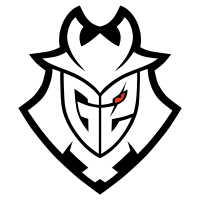 G2 Esports Europe Rank #7 hoody Aaro Peltokangas Meddo Johan Renbjörk Lundborg Mixwell Oscar Cañellas AvovA Auni Chahade nukkye Žygimantas Chmieliauskas from the playoffs. Back then, they lost their opening playoffs game to DRX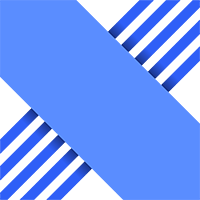 DRX Korea Rank # stax Kim Gu-taek (김구택) Rb Goo Sang-Min (구상민) Zest Kim Ki-seok (김기석) BuZz Yu Byung-chul (유병철) MaKo Kim Myeong-gwan (김명관) .
Guild, meanwhile, are proving themselves in their first international event. They've already wooed many in the group stage, where stellar performances against KRÜ Esports
KRÜ Esports Latin America South Rank #1 delz1k Joaquin Espinoza NagZ Juan Pablo Lopez Klaus Nicolas Ferrari Mazino Roberto Rivas keznit Angelo Mori and OpTic Gaming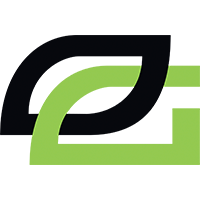 OpTic Gaming North America Rank # crashies Austin Roberts FNS Pujan Mehta Victor Victor Wong Marved Jimmy Nguyen yay Jaccob Whiteaker sent them through to the playoffs as Group A's best team.
In the veto, Guild decided to pick Ascent. In Stage 2, the team played it twice but never picked it. koldamenta 's team showed up to Copenhagen with a wildly different composition — only KAY/O returned from their EMEA composition.
"I prepared six maps against Guild," PRX coach alecks said. "I mean, I was quite sure that they were going to run a different composition because I saw Leo playing a lot of Fade and Sayf was also playing a lot of Chamber, so I figured that would be the exact composition. And I think, because in Asia people play this composition a lot [and] it's pretty much meta, I think it was a mirror matchup. We're quite comfortable with it."
Guild's changes didn't seem to properly fit against Paper Rex's playstyle, as the APAC champions casually climbed to an 8-1 lead. Guild managed to crawl back three rounds before the half ended, but that was all for them: Benkai and f0rsakeN recorded back to back 4Ks that put their team on the path to a flawless 13-4 victory.
Can "daring" be defined in one clip? Asking for a friend.
Even though the Ascent pick was very much intentional, Guild just couldn't get a grip on the game.
"When we centered in on a special site, they started with their fakes. We didn't play the normal Ascent that we have been preparing and we're also not used to a game style like Paper Rex's, which made it more difficult," BARBARR said. "This is a very momentum-based game and if you are not catching up early in the game it's easy to go 7-0 down or even more against teams like this. I would say they did what we expected but they switched around in a good manner mid-half which made it very difficult for us."
The match moved to Fracture, Paper Rex's pick and where they've found regional success. Guild have a shaky track record on the map, but they won it during their match against KRÜ last Monday, July 11.
Paper Rex opened their fracture pick by winning the first three rounds, but Guild refused to go down without a fight. The teams tied the map up at 3-3, and brawled to a 6-6 scoreline headlined by f0rsakeN and Sayf.
Both teams switched sides, but the close fighting didn't stop. Guild's lead peaked at 11-9 with a 3K from koldamenta, but a daring play from d4v41 left the game at an 11-11 tie. The clock beat Paper Rex to put Guild on match point, but a ninja defuse from Paper Rex in the next round forced overtime. d4v41 was key for Paper Rex, earning his team both rounds for the 14-12 win that closed out the series.
Jinggg is a pro. And pros don't fake.
alecks and Benkai blamed the drawn-out win on Fracture on mistakes the team made. The latter specifically pointed to some overextension and lack of adaptability from Paper Rex, which they fixed towards the final stages of the map.
"It's kind of funny, like, you know it's coming and you can read it three seconds before it happens but it still happens. Sometimes they kill you and sometimes they don't. But it's just funny," Sayf said. "I feel like [Neon] could be countered. You know what they're doing before it comes and the way they played it was pretty good. [f0rsakeN] was trying to bait us into the contacts, he was just shouldering some things. He had a mix of being aggressive and not aggressive at the same time and they did that pretty well."
Jinggg , meanwhile, drew a different conclusion.
"I don't know, I just shoot them. That's it."
With this win, Paper Rex are on track to repeat their fourth-place Reykjavik showing, already guaranteeing themselves a top-six placement. They're not focused on an event win, as they've already met their 2022 goal of qualifying for all three of the year's international tournaments, thanks to their Copenhagen qualification sealing their place in Champions.
"I feel like it's going to be unhealthy to put ourselves in the mindset to put pressure on ourselves to win the event. So we have a very heavy emphasis on just going out and having fun, regardless of whatever result," Benkai said. "We're just going to come out of it a better team, regardless of a win or loss. But at this point, I've already bumped up my goals from getting to the top eight to just making it to the after party, you know?"
"At this point, when you hit top eight, everyone of these teams are really, really, really incredible, so anyone can win. And if you force yourself into a goal where you want to win Masters and stuff, anything can happen," alecks said. "If you have a bad day and suddenly you lose, for us, we tend to fall into a negative, downward spiral when we don't hit our goals and it gets very difficult for us to come out of that so we try our best to not set really big goals. Small goals, small steps, we try our best in every tournament we play."
The coaches may just live it more than the players.
Despite this being Guild's first international event, they are already a top-eight team. But they still felt like today's result should have been different.
"It's always easier to come from qualifying directly," BARBARR said. "We came from playing a couple of games already so, obviously, we have some older stuff from them in our antistrats, in our reads. There were a couple of different plays, but, in the end, this was what we expected and we couldn't really match it today."
Regarding their next matches, both teams got what they wanted. On one hand, koldamenta favors a game against FPX as they've played previous games in the group stage and have recently been playing with SEIDER as a substitute. On the other hand, d4v41 and Benkai prefer FNATIC.
"[I want to face] FNATIC, I think, with the new roster, because we saw what they're capable of doing online," d4v41 said. "So, maybe, if we fight against FNATIC it's going to be a good show because we do have two superstars in the team and they have superstars also. That team is going to be fun, if we can meet FNATIC. We have f0rsakeN and Jinggg, they have Derke and Alfajer . It's like the battle of the duos, which duo is the better one. So I would say we want to meet FNATIC I guess."
"Yeah, I can do a walkout with Boaster too," Benkai chimed in.
A T-Rex costume for Paper Rex's jokester.
"We've gone from playing in our bedrooms against them to playing on a stage against them," Mistic said.
"Imagine you qualify for Copenhagen, yeah," Enzo said. "And then you take a plane and you come here to Copenhagen to play on LAN, and then you see the bracket and you're like 'oh, we can play FPX next game and then we can maybe play Guild, yeah?' [laughs] What's going on?"
While Enzo would have preferred to play against a team from a region like Japan, Brazil, or even Korea, the roll of the dice decided to pit FNATIC against FPX for the fourth time this stage alone, quickly becoming one of the most fabled matchups in Europe. Recently, as well as historically, FNATIC has been the better team. And it sure hasn't helped that FPX has been playing with a substitute.
"They're not in the same form as they would be with SUYGETSU . We're playing a weaker version of FPX — SEIDER is a great player but there are systems and teamplay that got a bit nerfed today," Mini said.
"SEIDER is such an easy person to work with. He works very hard, he went over my expectations too so I definitely think his value in the scene should go up," d00mbr0s said. "People need to know how hard he works, and he's sacrificed himself and his time to do this and he did a really good job. I'm really proud of him, I'm very thankful to him for helping us, and I think everyone should know he's a great player and I hope he beats us in the future."
FPX left their opponent's preferred map of Icebox open, despite having lost it in all of their recent matches to FNATIC, and Boaster decided to pick it. Despite that, it was FPX who found a crushing lead in their defending half. After a 3K from ardiis gave them an early two round lead, FPX climbed to a 7-2 lead that FNATIC barely narrowed to 8-4.
Boaster and Mini both recognized they didn't begin Icebox like they wanted, and that their performance on the map as a whole was far from perfect.
"We were a bit slow to start and, yeah, who knows what they'd be like with their actual full roster. We know what it's like to be with subs and it's not a fun time," Boaster said.
Once FNATIC started defending, that's when the gloves came off. Alfajer started them out with a 3K, and from there the team dropped just two rounds on their way to a 13-10 win, with Derke's Chamber once more being unmatched and a key part of FNATIC's victory, despite ANGE1 considering it an exception.
Although he killed just 10 players in the first half, Derke slayed 19 players on defense. His 1.72 defending KPR, as well as map-wide 83% KAST, 214 ADR and nine opening kills paved their way for FNATIC's successful start to the series.
Red pill: Detained. Blue pill: Death. Which do you choose?
The series moved to Haven. While FPX have found success on this map on the Copenhagen stage, beating DRX and XERXIA, their last fight against FNATIC here resulted in a 15-13 series-ending loss.
On Haven, FPX's defense proved no match for Derke. The Finn put his entire team on his back over the course of the map, which FNATIC had no qualms closing out 13-4. Dropping just 14 rounds across the series, FNATIC secured a fourth win against FPX in Stage 2 and furthered themselves into the upper bracket semifinals.
"If you really look at the Icebox game, I think we had the upper hand and I think we would have won that game. Just looking at results won't tell you the whole story," d00mbr0s said. "Haven is a good pick for us, I think the main reason we lost is the situation and a lot of gaps in our gameplan. A great player like Derke will explore that, right? I think the map veto was really good for us, considering."
By round 11 of Haven, Derke had already knocked down 16 players. He took down another three in the last two rounds, and by the end of round 13 Derke had 20 kills. While he did finish the attacking half with a 92% KAST and a 250 ADR, those numbers slightly dipped to 88% and 229 by the end of the map. All in all, Derke opened up six rounds for his squad on Chamber and finished the map with 372 ACS, slightly over his series average of 357.
This is what happens when you eat your vegetables, kids.
"I don't think [Derke's skill] changes our prep as much," Mini said. "I mean, sometimes we're like 'Derke's just going to shit on this team,' essentially, because we know that they're not going to have the capabilities to push him away from certain things. At this kind of level that's not really the case as much."
The coach went on to say that Derke's skill does allow FNATIC to focus more resources on other players. It's a clear divergence from last stage, when Mini cited an overreliance on Derke and his and Boaster's system as a big issue, and one FNATIC have worked on fixing.
"We just decided Derke would kill even more. That's what we did," Mini said. "No, I think adding Enzo into the team full-time really helped us to have someone there to support Jake and just have more of a supportive element that meant that, when ranks break down in those weird ways, we don't have to go on a script. We're playing a lot better unscripted and I think there's two reasons for that. We can just kill more, because our firepower is upgraded in my opinion, and secondly, we play situations a bit smarter because we have a smarter team."
SEIDER's time with FPX has come to an end. (Photo: Colin Young-Wolff/Riot Games)
FPX are now forced into a lower bracket run, where they'll repeat their EMEA lower bracket final against Guild in the first round. The last time these two faced each other, FPX came out on top 3-0. For FPX, these next 48 hours are all about rebuilding their confidence as self-considered underdogs and working hard as ever in anticipation of SUYGETSU's arrival. Today's loss won't be a factor.
"There's going to be big changes," ANGE1 said. "I hope we play with SUYGETSU, so we need to remind ourselves how we played with him because we've been switching a lot the last week to adapt to what we have. We need to remind ourselves how we played before, remember which maps were good, remember defaults, executes and everything else."
"I don't feel we're looking at individual losses as a big thing in this team, we always take it day by day, match by match," d00mbr0s said. "And obviously drink some beer and eat some sushi, right? We get a little bit of a break, SUYGETSU is coming which is for sure a morale booster, it's the first time we actually get to meet him and play with him in person, so I'm sure that will be a really fun experience so I'm really looking forward to it."
FPX's VCT future will also be on the line in their match against Guild. Should the team win, they will directly qualify for Champions via circuit points. In case they lose and Guild make a deep run in the playoffs bracket alongside FNATIC, FPX could be relegated to the LCQ. That possibility is not on FPX's mind.
"No [pressure]. We beat them before in a Bo3. We'll have the same roster as well, so I'm confident in the same result to be honest," ardiis said.
FNATIC, meanwhile, will have three days to rest. On July 17th, they'll play their upper bracket semifinal against Paper Rex. Without giving any hints to how he'll walkout with Benkai as promised, Boaster addressed the semifinal matchup.
"[I'm] super excited to play them. We've never played against them before, we've seen them at events and we've seen them online doing their thing in the APAC region, and they definitely have some firepower," he said. "But we've got some firepower too, and it's going to be a banger of a match. I've got a feeling — I'll let you know once we get the antistrats going, see what they're kind of doing. I don't even know what they do"
"Honestly, all I'm thinking is we want to go straight to the grand finals, we want to win whoever we're playing and lift that trophy."
All hail our overlord Mini. (Photo: Colin Young-Wolff/Riot Games)
Looking Ahead
The Masters Copenhagen upper bracket continues tomorrow. Leviatán
Leviatán Latin America South Rank #18 Tacolilla Vicente Compagnon Melser Marco Eliot Machuca Amaro adverso Benjamín Poblete kiNgg Francisco Aravena Shyy Fabian Usnayo , who need just one win to qualify for Champions, will join the stage for the first time against DRX. Afterwards, a rematch of the VCT NA grand final is scheduled between XSET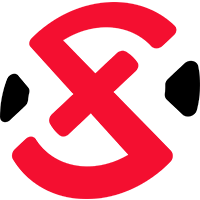 XSET North America Rank #5 Cryocells Matthew Panganiban dephh Rory Jackson zekken Zachary Patrone AYRIN Jordan He BcJ Brendan Jensen and OpTic.
Tomorrow's games are: