Guild Esports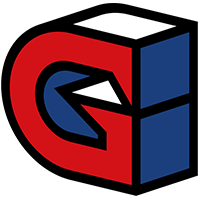 Guild Esports Europe Rank #5 Sayf Saif Jibraeel koldamenta Jose Luis Aranguren trexx Nikita Cherednichenko Leo Leo Jannesson Yacine Yacine Laghmari conquered the first Masters Copenhagen playoffs spot today. FunPlus Phoenix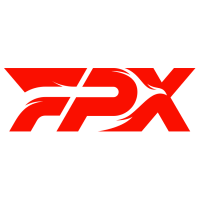 FunPlus Phoenix Europe Rank #11 SUYGETSU Dmitry Ilyushin Zyppan Pontus Eek ANGE1 Kyrylo Karasov Shao Andrey Kiprsky SEIDER Mathias Seider stand-in ardiis Ardis Svarenieks also won their opening game against XERXIA Esports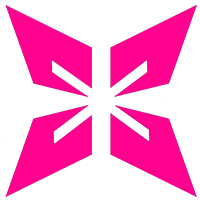 XERXIA Esports Asia-Pacific Rank # Surf Thanachart Rungapajaratkul Crws Thanamethk Mahatthananuyut sScary Nutchapon Matarat foxz Itthirit Ngamsaard Sushiboys Panyawat Subsiriroj .
FPX's debut game on stage was the second of the group stage to head to three maps, but it was a fruitful one that led to their first international win. Soon after, Guild took down one more titan in KRÜ to advance to the playoffs.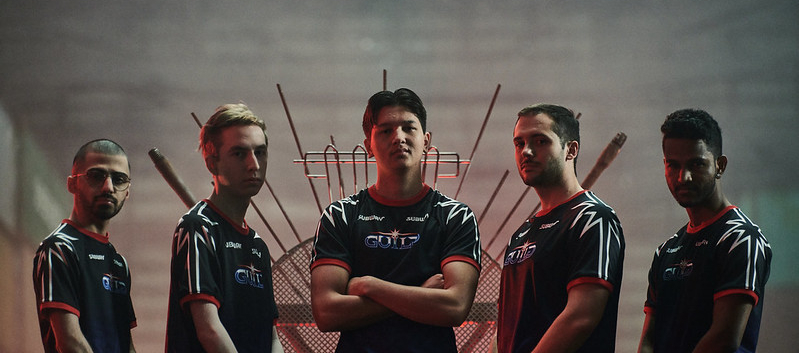 Photo by Sebastian Stigsby/Riot Games
They were supposed to be here before. The whole world is as aware of FPX's Stage 1 misfortune as they are of XERXIA's cheerful playstyle. The former EMEA champions landed in Copenhagen with one minimum goal: playoffs.
"It was pretty disappointing," ANGE1 said in the pre-match interview about missing Reykjavik. "Everyone in the team knew it wasn't on us. It's not something we can affect, so just keep working and keep doing what we were doing. Obviously with less quality, you could probably see it last tournament. The first stage was much better, but it's fine. I understand it, there's reasons behind it, but we managed to qualify again so I'm happy."
XERXIA exploited FunPlus Phoenix's recent losses on Bind by picking it, and they opened with two back-to-back 3Ks from sScary and Crws . FPX got into the game by winning the next three rounds, the last one off a 1v2 from Zyppan . XERXIA prompted a timeout from their opponents with a three-round streak to go up 5-3. After that pause, FPX let slide one round before getting their fourth point on the board. A 4K from SEIDER gave FPX 6-5, but XERXIA eventually ended the half up 7-5.
ANGE1 opened the second half by single-handedly gunning down four in the pistol round. Subsequent 3Ks from SEIDER and ardiis allowed FPX to climb to a 9-7 lead. Much like in the first half, XERXIA were quick to reply as Surf 's OP took down four. He maintained his good performance in the next round, sniping three for a 9-9 tie. A 3K from Crws allowed XERXIA to eventually reach an 11-9 lead, but FPX reached map point first, with a 1v1 from SEIDER. APAC's #2 managed to take the map to overtime, where FPX quickly closed out the map 14-12 with a 3K from ANGE1.
Not only did FPX's IGL win them the first map, he also topped the ACS charts with a score of 222. ardiis finished just under him, with 215 ACS, but with eight more assists. Overall, the close game was matched by a close scoreboard — seven of the ten players were within 21 ACS of each other.
ANGE1: carrying FPX with his gun and his brain. (Photo: Colin Young-Wolff/Riot Games)
Next up, FPX picked Ascent, where they hold a five-game win-streak in Europe. Although they found an initial 2-0 lead, XERXIA didn't allow the game to slip away and a 3K from Sushiboys made way for a 3-2 scoreline in favor of the Thai squad. The game was kept close afterwards: a 3K from SEIDER gave his team a 4-3 lead, but XERXIA replied with two rounds, stopping an A short push for a 5-4 advantage.
FPX called a timeout to try and secure the final three rounds of the half. After letting slip one round, ardiis denied a 1v2 from Crws to give FPX their fifth point. XERXIA took their own timeout, enabling a 7-5 half that FPX quickly tied up at 7-7. That seemed to agitate Surf: he elevated his team to 8-7 with a 4K, and put in two more 3Ks to put his team up 11-7. FPX took a timeout and secured two more rounds before XERXIA took their own timeout to close out the map 13-9.
In a stark contrast to Bind, XERXIA looked on top of their game on Ascent. Surf opened up seven rounds for his team, scoring 311 ACS across seven multikills — the most in the server. Of his 23 kills, Surf secured 12 in his attacking side alone, eventually finishing the map with a 1.73 KDA.
Instant caster curse from MitchMan.
To decide the series, the teams had left Haven opened. A Frenzy 4K from Crws gave XERXIA the pistol, but FPX bought back in to reply with four points. XERXIA began to narrow the gap, eventually tying the game at 5-5 after two timeouts. ardiis took down three to place his team ahead by one round, and FPX ended the half on top 7-5.
XERXIA's rhythm wasn't interrupted and they equalled the score at 7-7. Chaos ensued as both teams traded rounds back-and-forth with multikills on both sides. When the dust settled, Surf tied the game at 10-10 with a 3K. ardiis stepped up to the plate when his team needed it most, giving them their 11th point and, later on, the series win in a 1v2 against Sushiboys and foxz.
Surf had a troubling first half, finding just five kills, but took down 14 in the second half to become the third-best in the server ACS-wise. Zyppan and ardiis carried FPX to victory, both with nearly 80 ACS more than their teammates.
With a 13-10 on Haven, FPX won their first international LAN match. It wasn't an easy task after all the troubles they went through in both stages, but they got the job done.
FPX and chaos: name a better duo.
"We haven't proven anything yet. I liked the match, I liked the stage, I liked every single round and I'm sure it's a great experience for all of us," ANGE1 said. "For the players individually and for us as a team so, first of all, I look at this tournament as a great experience. It's the first LAN for FPX, it's the first LAN for a lot of players, so it was a great game. Very close, overtimes, lots of clutches, I enjoyed it a lot. I hope we learn a lot from it. I would prefer a 2-0 but, still, it's fine."
"It's great. I'm very happy for the chance to be here. War changes your life and at some points I wasn't even sure if I would be able to travel. But I'm super excited," ANGE1 said regarding the recent months and the qualification to Copenhagen.
With this win, FPX have moved to Group B's winner's final. They'll face DRX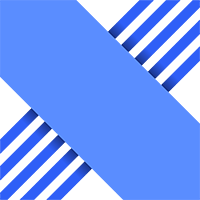 DRX Korea Rank # stax Kim Gu-taek (김구택) Rb Goo Sang-Min (구상민) Zest Kim Ki-seok (김기석) BuZz Yu Byung-chul (유병철) MaKo Kim Myeong-gwan (김명관) in tomorrow's opening match, who yesterday beat NORTHEPTION
NORTHEPTION Japan Rank #8 Meteor Kim Tae-O (김태오) JoXJo Cho Byung-yeon (조병연) BlackWiz Kohei Mikami xnfri Tomoki Mariya Derialy Daichi Doi 2-0. XERXIA, meanwhile, will play tomorrow's second game against the Japanese representatives to decide the first team to leave Copenhagen.
On-stream, ardiis discussed how FPX have been criminally underrated in the build-up to Masters Copenhagen. For the Latvian player, FPX should easily be a top-four team in all the events they attend, even if they're not the favorites.
"People should be looking at FPX and thinking 'top four,' the same way people look at LOUD, or FNATIC or OpTic and think 'they might not win the event but they'll finish top four.' I think we should be in the same bracket. I think we're going to prove it at this event, even with a stand-in."
Not even a stand-in will stop FPX. (Photo: Colin Young-Wolff/Riot Games)
The second match of the day was a headliner. Guild wooed everyone yesterday by sweeping the current Masters champions in two close maps, while KRÜ threw LOUD

LOUD Brazil Rank # Sacy Gustavo Rossi aspas Erick Santos saadhak Matias Delipetro pancada Bryan Luna Less Felipe de Loyola into the loser's bracket. While OpTic Gaming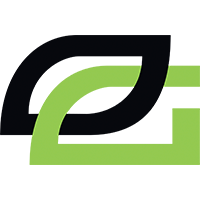 OpTic Gaming North America Rank # crashies Austin Roberts FNS Pujan Mehta Victor Victor Wong Marved Jimmy Nguyen yay Jaccob Whiteaker and LOUD will play each other for elimination, Guild and KRÜ advanced to the winner's match to decide the first playoffs spot of this group stage.
KRÜ's Bind pick was logical: while they've won every game on the map this stage, Guild have done the exact opposite. Despite that, both teams fought tooth and nail and no team held a significant edge. KRÜ's initial 2-0 was the furthest they'd get as both sides went back and forth. Guild nominally secured rounds off of highlight plays, with both teams sharing 16 multikills in the first half alone. Guild just edged out the half 7-5.
Rising star Leo was in full display throughout the first half, which he finished with a 3.8 KDA and 252 ACS. In that half, he was mirrored only by keznit 's 265 ACS and 161 ADR
KRÜ quickly tied the score up, but Guild rocketed up to double digits, as a 3K from Leo put his team up 10-7. KRÜ won a 3v3 situation on B to get back on the board. Soon after, delz1k took down three and the team clawed their way back to an 11-11 tie, despite two timeouts from Guild. Guild eventually forced overtime, but Mazino quickly shut down the game 14-12 with a 1v1 4K.
Mazino was fired up in the latter stages of today's match. (Photo: Colin Young-Wolff/Riot Games)
Despite losing the map, Leo's Fade topped the charts in all metrics but assists and first bloods: Guild's initiator finished Bind with a 28/15/9 KDA, 85% KAST, 281 ACS and 193 ADR. keznit trailed him in the scoreboard, with lower numbers on all fronts but first bloods — the Chilean duelist opened up seven rounds for his team, as many as trexx did for Guild.
Guild took the match to Fracture, rushing to a 3-0 start. A 1v2 from delz1k put KRÜ on the board, and they found two more. The map was pretty much over for KRÜ by then: Guild held back a retake to return to the lead and added on five more rounds for a 9-3 half. KRÜ managed to find two rounds on their attacking side, but it didn't lead to much as Guild clinched a 13-6 win aided by an ace from Sayf .
trexx made Fracture his playground, holding a 3.66 KDA by the time the first half ended. That number lowered slightly to 3.3 by the time the map ended, but the Russian duelist also finished the map with 262 ADR and an 84% KAST.
VALORANT Champions Tour EMEA
@valesports_emea
The final map of the series, Icebox, was sure to be a contested one. Both teams had played it once in Denmark: Guild won 13-11 against OpTic and KRÜ 13-10 against LOUD. KRÜ have only played Icebox four times this year, but entered with a lossless record. Guild, meanwhile, have played it five times in the VCT and lost twice.
While Guild did find the first two rounds of Icebox, KRÜ hopped into the driver's seat by chaining five rounds. Guild's timeout at 4-2 eventually let them fight back into the game, recovering from a 5-2 deficit to a mere one-round disadvantage — KRÜ finished the half ahead 7-5.
Guild won their third pistol of the series in the second half of Icebox, but a scrappy sequence of rounds ensued that only ended once Mazino won a 1v2 clutch to tie the game at 9-9. Guild didn't give up control of the game and climbed to an 11-9 scoreline, but KRÜ's Mazino bit back again, taking down three in a Viper's Pit that tied the game at 11-11. Guild took a timeout and managed to reach match point, but KRÜ didn't go down without a fight and forced the map into overtime, where they won 16-14.
Even though NagZ was KRÜ's man in the first half, with 373 ACS and a 2.3 KDA, it was Mazino who turned it around for KRÜ with 16 kills and 320 ACS in the second half alone. Overall, while Mazino was the player with the most ACS, trexx topped him in kills and ADR, clocking in 31 eliminations and a 174 ADR.
W and Mouse 1 is a great combo.
"It's a great feeling. Coming here, first LAN for four of us in the team, beating two very strong teams," Leo said in the broadcast interview. "The overtime, it was honestly everyone. We were coming out with ideas that we'd probably never done before. Everyone was giving ideas. Russ was doing some crazy stuff, it's overtime and it's time to pull out these plays."
Guild's win over KRÜ caps off an unrelenting group stage run, in which trexx and Leo were two of the best players in the tournament so far. koldamenta's in-game leading has once more proved spotless: after Acend
Acend Europe Rank #3 L1NK Travis Mendoza vakk Vakaris Bebravičius MONSTEERR Ondřej Petrů cNed Mehmet Yağız İpek starxo Patryk Kopczynski and G2 Esports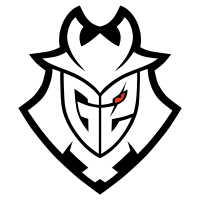 G2 Esports Europe Rank #7 hoody Aaro Peltokangas Meddo Johan Renbjörk Lundborg Mixwell Oscar Cañellas AvovA Auni Chahade nukkye Žygimantas Chmieliauskas , he now leads Guild, his third team, into Masters playoffs, the only player to ever do so.
"Obviously, for me, it's a lot more exciting than playing at home. I think we're fragging good, we're doing good results," Leo said.
Now that they're through to the playoffs, Guild will be facing one of FNATIC

FNATIC Europe Rank #6 Enzo Enzo Mestari Derke Nikita Sirmitev Boaster Jake Howlett Mistic James Orfila Alfajer Emir Ali Beder , XSET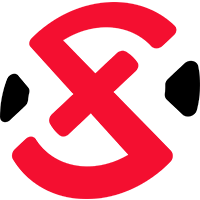 XSET North America Rank #5 Cryocells Matthew Panganiban dephh Rory Jackson zekken Zachary Patrone AYRIN Jordan He BcJ Brendan Jensen , Paper Rex or Leviatán
Leviatán Latin America South Rank #18 Tacolilla Vicente Compagnon Melser Marco Eliot Machuca Amaro adverso Benjamín Poblete kiNgg Francisco Aravena Shyy Fabian Usnayo in the opening round on Thursday, July 14.
"I just want to play different regions. I don't want to play the EU teams. But, you know, Paper Rex

Paper Rex Asia-Pacific Rank #5 mindfreak Aaron Leonhart Jinggg Wang Jing Jie f0rsakeN Jason Susanto Benkai Benedict Tan d4v41 Khalish Rusyaidee in an official environment would be fun. We played them in some practices," Leo said.
No man has done what koldamenta has. (Photo: Coling Young-Wolff/Riot Games)
Looking Ahead
Masters Copenhagen returns for another three-match day tomorrow. Not only will Group B's first playoffs spot be decided between FPX and DRX, two teams will be sent packing in both groups' elimination matches.
Tuesday's games are: