Masters 2: Copenhagen kicked off with a day of pickems-breaking results. Both Masters 1: Reykjavik grand finalists OpTic Gaming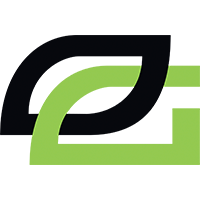 OpTic Gaming North America Rank # crashies Austin Roberts FNS Pujan Mehta Victor Victor Wong Marved Jimmy Nguyen yay Jaccob Whiteaker and LOUD

LOUD Brazil Rank # Sacy Gustavo Rossi aspas Erick Santos saadhak Matias Delipetro pancada Bryan Luna Less Felipe de Loyola fell in the opening matches of the event. DRX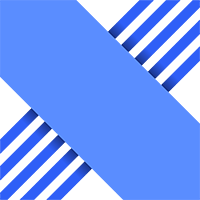 DRX Korea Rank # stax Kim Gu-taek (김구택) Rb Goo Sang-Min (구상민) Zest Kim Ki-seok (김기석) BuZz Yu Byung-chul (유병철) MaKo Kim Myeong-gwan (김명관) , Guild Esports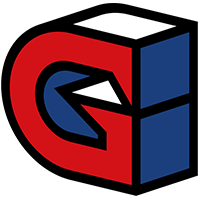 Guild Esports Europe Rank #5 Sayf Saif Jibraeel koldamenta Jose Luis Aranguren trexx Nikita Cherednichenko Leo Leo Jannesson Yacine Yacine Laghmari , and KRÜ Esports
KRÜ Esports Latin America South Rank #1 delz1k Joaquin Espinoza NagZ Juan Pablo Lopez Klaus Nicolas Ferrari Mazino Roberto Rivas keznit Angelo Mori took their first steps toward the playoffs.
Sayf, Russ, and trexx welcome the challenge of Guild's first VCT main stage appearance. (Photo credit: Colin Young-Wolff/Riot Games)
The core of DRX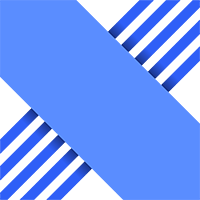 DRX Korea Rank # stax Kim Gu-taek (김구택) Rb Goo Sang-Min (구상민) Zest Kim Ki-seok (김기석) BuZz Yu Byung-chul (유병철) MaKo Kim Myeong-gwan (김명관) have faced off against and defeated rival Asian competition in the first match of each of their three international appearances. Today their opponents were an underdog NORTHEPTION
NORTHEPTION Japan Rank #8 Meteor Kim Tae-O (김태오) JoXJo Cho Byung-yeon (조병연) BlackWiz Kohei Mikami xnfri Tomoki Mariya Derialy Daichi Doi lineup attending their first international event. NTH were not completely uninitiated with the big stage, as they defeated fan favorite ZETA in a Japanese LAN arena to qualify.
NTH decided to play to their strengths by picking Ascent first, but their opponent also held a phenomenal 6-0 record on the map in Stage 2. After losing the pistol, NTH started to put together a decent defensive half. A xnfri 4K started a streak of four round wins in a row. However, DRX reasserted their dominance towards the end of the half. A round seven clutch by BuZz started a six round streak that gave them an 8-4 lead at the half.
NTH repeated the same pattern of rounds in the second half. They lost the pistol and were slaughtered by a Zest ace in the second round, but a string of four rounds kept them alive. Unfortunately for them, they weren't able to break the pattern, and DRX took the rest of the rounds for a 13-8 victory
Even in a blowout, some nasty shots can be hit.
The contested trials of map one disappeared in map two. DRX picked Bind and steamrolled their way to an easy victory. NTH only managed to win round three, and their stat column for double kills sat completely empty.
Every member of DRX cruised to positive statlines in a comfortable series. Korean duelist Meteor was the only member of NTH to break 20 kills. He tallied as many first bloods and one sixth of the first deaths as all his other teammates combined.
DRX have moved on to the winners match of Group B while NTH have been dropped to the losers match. They will face the winner and loser respectively of FunPlus Phoenix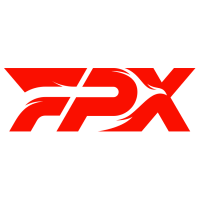 FunPlus Phoenix Europe Rank #11 SUYGETSU Dmitry Ilyushin Zyppan Pontus Eek ANGE1 Kyrylo Karasov Shao Andrey Kiprsky SEIDER Mathias Seider stand-in ardiis Ardis Svarenieks vs. XERXIA Esports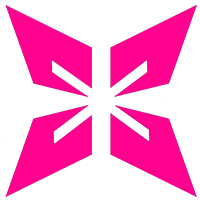 XERXIA Esports Asia-Pacific Rank # Surf Thanachart Rungapajaratkul Crws Thanamethk Mahatthananuyut sScary Nutchapon Matarat foxz Itthirit Ngamsaard Sushiboys Panyawat Subsiriroj .
The second match of the tournament was a showdown of South American juggernauts. LOUD

LOUD Brazil Rank # Sacy Gustavo Rossi aspas Erick Santos saadhak Matias Delipetro pancada Bryan Luna Less Felipe de Loyola were coming off a runner-up performance at Reykjavik and an undefeated 16-0 map record in Brazilian Stage 2 Challengers. On the other hand, five time LATAM international representatives KRÜ Esports
KRÜ Esports Latin America South Rank #1 delz1k Joaquin Espinoza NagZ Juan Pablo Lopez Klaus Nicolas Ferrari Mazino Roberto Rivas keznit Angelo Mori were coming off a last place finish at Reykjavik and their first dethroning in their home region at the hands of Leviatán
Leviatán Latin America South Rank #18 Tacolilla Vicente Compagnon Melser Marco Eliot Machuca Amaro adverso Benjamín Poblete kiNgg Francisco Aravena Shyy Fabian Usnayo .
Despite recent form favoring LOUD, history fell firmly into the favor of KRÜ. The Chilean organization came into the day with a 4-0 record against Brazilian competition in VCT matches. Their most recent victory over Ninjas In Pyjamas

Ninjas In Pyjamas Brazil Rank # v1xen Gabriel Martins xand Alexandre Zizi bezn1 Gabriel Luiz da Costa cauanzin Cauan Pereira Jonn Walney Reis in the LATAM/BR LCQ set up this matchup by sending Leviatan to the playoffs instead of LOUD.
LOUD picked Fracture first despite the fact that KRÜ just demolished an NIP squad that LOUD struggled with on the map. KRÜ decided to take the fight to LOUD on the opening pistol. An aggressive three man push into spawn pinched LOUD's site execution before they could take a site. Both teams traded a couple more rounds while maintaining a delicate economic balance.
A round five 3v5 from LOUD gave them the advantage, but KRÜ refused to cede the momentum. Once again it was a deep flank into spawn that pinched LOUD as they attempted to set up a site execution. NagZ continued his wild aggression by finding a flanking multikill with an Operator yet again in round eight.
LOUD began to pull away in the aftermath of a saadhak clutch to recover that same round eight. The in-game leader continued his form, calling round after round that left KRÜ saving weapons away from the action. The casters highlighted a unique play at the end of the half: saadhak had snuck behind KRÜ's Operator, but instead of killing him immediately or waiting for an extra kill, he played trigger discipline while calling the rest of LOUD to rotate to him. When he finally took the kill, LOUD were able to rush onto an open site before KRÜ could react to take an 8-4 halftime lead.
A big brain play from saadhak.
Star duelist keznit was quiet for KRÜ with only five kills in the first half, but he came alive to drag his team back into the map. KRÜ battled back to 10-10, but three straight multikills from saadhak finally converted the map for LOUD 13-10.
Three out of KRÜ's five losses in stage two were on Haven, but they picked it anyways. They opened up the map with a third straight pistol win. Both teams engaged in a back and forth battle for the early lead.
KRÜ found success taking the central B site. Traditionally the most difficult site on the map to hold in a post-plant, they defended the spike with flying colors. KRÜ took that advantage and rolled to a 7-3 lead; however, pancada clutched a 1v3 in the eleventh round to give LOUD a sliver of breathing room. He followed that up with another 3K in the final round of the half to reduce the deficit to 7-5.
pancada with an ice cold clutch.
In a similar story to their run at Reykjavik, LOUD continued to struggle on their pistol rounds. They nearly reversed the momentum in the following round, but IGL Klaus saved the day with a 4K. He continued his run with another clutch two rounds later.
The lead was pushed to 12-6 off the back of a keznit 1v3 ace clutch. Facing a massive deficit, LOUD mounted a valiant comeback attempt. After a timeout, KRÜ finally shut down the comeback with another signature flank. A 13-9 victory sent the series to a deciding map three.
LOUD were punished by players like keznit popping out behind them at any time.
The final battle took place on Icebox. Both teams were comfortable on the map, although LOUD were far more dominant on it in Stage 2. The agents shifted significantly compared with the first two maps. Both Raze players swapped. keznit moved to KAY/O while aspas took over the Chamber from Less .
LOUD finally got out of the gate cleanly. They opened their defense with two straight flawless rounds en route to a 4-1 lead. KRÜ battled back into the half, but LOUD converted several 5v5 retakes on the B site to maintain their advantage.
An eco round capped off by a Klaus 1v3 clutch kept LOUD from running away with the lead, and Mazino laid down a massive ace in the final round to secure five rounds in the half for KRÜ.
Another clutch in the pistol round helped KRÜ close the gap. Back to back 3Ks from Mazino delayed LOUD from establishing their economy; however, the Brazilians began to win a string of rounds to tip the economic balance back in their favor.
It was KRÜ's turn to mount a comeback of their own. They tied the map at 10 rounds apiece after yet another clutch, and they quickly secured their first lead. LOUD had no answers down the final stretch, and KRÜ won 13-10 to close a massive upset.
Across the series, LOUD's top Stage 2 performers struggled to find the big plays. They found zero 4Ks or 5Ks compared with KRÜ's five. KRÜ's nine clutches also dwarfed LOUD's five. The only consistent performer on LOUD was support player pancada who matched keznit in kill vs. death differential.
Mazino shut the door on LOUD's attempts to close the series in their favor.
On the other side of the server, the duo of keznit and Mazino took over in every critical scenario. The pistol round domination proved to be the difference for KRÜ. They force LOUD to constantly work their way out of an early hole.
KRÜ move on to face Guild in the winners match. The Reykjavik grand finalists are relegated to the losers match where they will face a familiar foe. The Reykjavik grand finals will be rematched in the group stage when LOUD take on OpTic on Tuesday.
The final match of the day featured the first major region clash of the tournament. The defending title holders of OpTic Gaming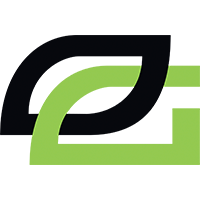 OpTic Gaming North America Rank # crashies Austin Roberts FNS Pujan Mehta Victor Victor Wong Marved Jimmy Nguyen yay Jaccob Whiteaker took on an upstart Guild Esports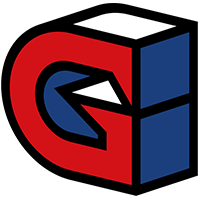 Guild Esports Europe Rank #5 Sayf Saif Jibraeel koldamenta Jose Luis Aranguren trexx Nikita Cherednichenko Leo Leo Jannesson Yacine Yacine Laghmari to reignite the epic rivalry of NA vs. EMEA which had laid dormant since the last time these regions faced off all the way back in Champions 2021. The two regions have battled back and forth fairly evenly in VCT, but OpTic themselves lost all five maps that they played against EMEA competition.
Despite a losing record, Guild picked Icebox first. They started out on the right foot with a pistol win on their attack. For the first time all day, the team that won the first two rounds of a half converted the third round bonus. Back to back flawless rounds after the pistol gave Guild a significant economic lead. They ran with the momentum to a 7-0 lead.
OpTic finally got on the board in the eighth round. crashies won a 1v3 despite four kills from Sayf . Several close defuses later, and OpTic closed the gap to 8-4. Marved put up decent stats on the out-of-meta Brimstone pick, but the rest of OpTic, and yay in particular, were absent.
When in doubt, crashies will bail you out.
The slaughter resumed in the second half as Guild quickly pushed their rounds to eleven. With their backs against the wall, OpTic finally asserted themselves. They found continued success in fending off retake attempts by Guild onto the A site. Guild surrendered round after round before converting a last minute retake to take the map 13-11.
Split was OpTic's pick for the second map. Both teams had only played the map sporadically, and both brought very different metas. The only overlap between their agent compositions was Raze.
Russ won a clutch on Guild's defensive pistol, and Guild shut down OpTic's attempts to force buy back into the lead. OpTic got their full buy in round four, but Guild converted the flawless bonus to take a commanding economic lead without having bought a single rifle.
crashies once again bailed out OpTic with a clutch in a 7-0 hole. That galvanized OpTic to recover four rounds in the first half again.
A flawless round secured OpTic their first pistol win of the series. When Guild got their full buy, they kept every gun alive but failed to get the spike planted in time. Both teams battled for control of the final quarter of regulation, and at 11-11, Guild had a clear chance at match point. Unfortunately for them, OpTic converted a 2v4 retake for their first lead of the match. Guild refused to give up with a dominant final round to force overtime.
The timer and some well placed utility can clutch a round for you.
Guild took the first round of overtime, but with his team crumbling around him, FNS took four kills in a critical clutch to stay alive. OpTic took map point in the second overtime, and then it was trexx 's turn to find four kills.
Everyone started to jump at the 4K trend as Russ took one of his own to give Guild another map point. Young gun Leo won a 4K 1v2 clutch to send Guild past the defending champions.
The biggest surprise of the series was yay's absence. He finished with the fewest kills in the server, and turned in just his third ever negative kills to deaths differential since joining OpTic/Envy last year. Only Marved kept pace with Guild's balanced team performance. Leo, trexx, Sayf, and koldamenta all finished with more than 40 kills.
OpTic have been sent to a Reykjavik rematch against LOUD in the losers match of Group A. Both previous grand finalists will have to overcome their toughest Masters 1 competition to stave off a last place finish. Guild have moved on to face KRÜ in the winners match of Group A.
Looking Ahead
The second day of the group stage has two matchups. FPX and XIA will make their Copenhagen debut, and Guild will take on KRÜ for a slot in the playoffs.
Monday, July 11:
FunPlus Phoenix FunPlus Phoenix Europe Rank #11 SUYGETSU Dmitry Ilyushin Zyppan Pontus Eek ANGE1 Kyrylo Karasov Shao Andrey Kiprsky SEIDER Mathias Seider stand-in ardiis Ardis Svarenieks vs. XERXIA Esports XERXIA Esports Asia-Pacific Rank # Surf Thanachart Rungapajaratkul Crws Thanamethk Mahatthananuyut sScary Nutchapon Matarat foxz Itthirit Ngamsaard Sushiboys Panyawat Subsiriroj

Guild Esports Guild Esports Europe Rank #5 Sayf Saif Jibraeel koldamenta Jose Luis Aranguren trexx Nikita Cherednichenko Leo Leo Jannesson Yacine Yacine Laghmari vs. KRÜ Esports KRÜ Esports Latin America South Rank #1 delz1k Joaquin Espinoza NagZ Juan Pablo Lopez Klaus Nicolas Ferrari Mazino Roberto Rivas keznit Angelo Mori