The third week of EMEA Challengers: Stage 2 has wrapped up. Only one team in each group still holds onto an undefeated record, while the rest of the table has started to take shape.
Friday, May 27
The top two teams from group B, Team Liquid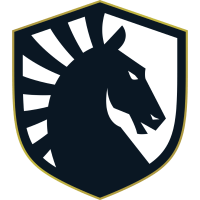 Team Liquid Europe Rank #2 Jamppi Elias Olkkonen Nivera Nabil Benrlitom soulcas Dom Sulcas ScreaM Adil Benrlitom Dreamas Aurimas Zablockis and Guild Esports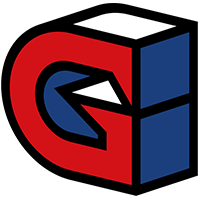 Guild Esports Europe Rank #5 Sayf Saif Jibraeel koldamenta Jose Luis Aranguren trexx Nikita Cherednichenko Russ Russel Mendes Leo Leo Jannesson , matched up to kick off the week, and only one of them would leave with their undefeated record still intact.
On Liquid's Split pick, Guild opted to start on the attacking side, and immediately proved why by winning the first nine rounds in a row. Winning the second pistol round helped Guild convert a 10-2 half into a swift 13-3.
Liquid gave Guild a taste of their own medicine by making quick work of them on Icebox. Aided by Jamppi's nine Judge kills, Team Liquid ended their defensive half with a 9-3 lead, which they turned into a 13-6 victory to push the series to a decider.
After a 2-2 start to Fracture, Guild ran away with the half, winning all eight of the remaining attack rounds. Liquid only managed two more rounds in the second half before Guild shut them down with another dominant 13-4 scoreline. This result puts Guild 3-0 in their group, all but securing their spot in the playoffs.
Leo and Sayf put their exceptional synergy on display by winning two 2v4s in a row.
The second match of the day pitted OG LDN UTD
OG LDN UTD Europe Rank # Boo Ričardas Lukaševičius feqew Lukas Petrauskas Destrian Tomas Linikas MOLSI Michał Łącki hype Tautvydas Paldavicius against G2 Esports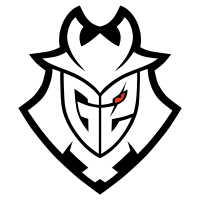 G2 Esports Europe Rank #7 hoody Aaro Peltokangas Meddo Johan Renbjörk Lundborg Mixwell Oscar Cañellas AvovA Auni Chahade nukkye Žygimantas Chmieliauskas . Both teams had an opportunity to bounce back from their respective defeats last week. Despite their underdog status, OGLU put up a strong fight to come away from the first half of Ascent with a slight 7-5 lead. G2 were hot on their heels in the second half, but OGLU maintained their lead and wrapped up the first map with a 13-9 score.
Breeze was similarly close, but victory swung in G2's favor this time. They held a 7-5 lead at the half and maintained it through a 13-9 win, pushing the game to Fracture.
A competitive decider map saw OGLU narrowly eke out a 13-11 victory. They managed a streak of seven rounds on their attack, which helped them overcome a 7-5 deficit at the half. After winning only four rounds in their entire series against Fnatic last week, OGLU has now taken down the other Masters-attending team in their group.
nukkye boards a one-way zipline to a round loss.
Saturday, May 28
Both BIG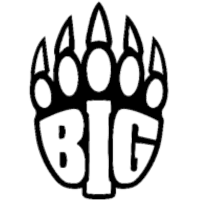 BIG Europe Rank #19 Twisten Karel Ašenbrener Kaspe Kasper Timonen musashi Alessio Xhaferi luckeRRR Niels Jasiek Obnoks Nico Garczarczyk AslaN Ceyhun Aslan and Natus Vincere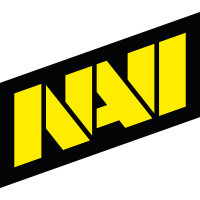 Natus Vincere Europe Rank #26 Cloud Kirill Nehozhin zeddy Nikolai Lapko dinkzj Denis Tkachev Duno Mikhail Fokin 7ssk7 Artur Kurshin were yet to find a win ahead of their match on Saturday. BIG came out of the blocks with fury, taking a 9-3 lead on Bind. After winning three more rounds and going to match point, they let NAVI back into the map slightly before finally putting their opponents to bed at 13-9.
On Ascent, it was NAVI's turn to pull off a 13-9 victory, this time in more up-and-down fashion. NAVI kept their momentum going on Haven, where a strong start saw them go up 8-4 in the first half. With the offensive brunt Cloud 's Neon brought to the table, the Russian squad closed the series out with a 13-7 victory.
Cloud was good for four in the final round of Ascent.
FNATIC

FNATIC Europe Rank #6 Enzo Enzo Mestari Derke Nikita Sirmitev Boaster Jake Howlett Mistic James Orfila Alfajer Emir Ali Beder were carrying a heap of momentum with them from their dominant victory over OGLU last week, and they carried this right through to the first map against Acend
Acend Europe Rank #3 vakk Vakaris Bebravičius MONSTEERR Ondřej Petrů cNed Mehmet Yağız İpek starxo Patryk Kopczynski . After a slow start where they let Acend build a 4-0 lead, Fnatic completely ran away with their opponent's Ascent pick, winning 13 rounds in a row.
Acend looked to pick themselves back up on Icebox by building a 6-2 lead, but it ended up being a very similar story to the first map for them. An extended string of rounds brought Fnatic all the way to match point. Only at the very end did Acend pick up a pair of rounds before being put away 13-8.
Fnatic's victory over Acend makes them the first team to lock in their slot in the EMEA Playoffs.
No surprise Fnatic won 13 in a row when Derke was entrying like this.
Sunday, May 29
The two teams occupying the mid-table in group B, BBL Esports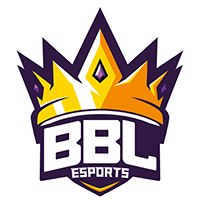 BBL Esports Europe Rank #32 CyderX Caner Demir stand-in Turko Mehmet Özen AsLanM4shadoW Ali Osman Balta aimDLL Hüseyin Kabişteke QutionerX Doğukan Dural and M3 Champions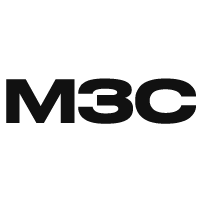 M3 Champions Europe Rank # nAts Ayaz Akhmetshin sheydos Bogdan Naumov d3ffo Nikita Sudakov Chronicle Timofey Khromov Redgar Igor Vlasov , were both looking for their second win to kick off the final matchday. M3C pounced first by taking their opponent's Fracture pick. After a back-and-forth first half, the Russian squad broke away in the second half to take a 13-8 victory.
M3C flexed their muscles on their own map, converting a 9-3 half into a quick 13-5 on Breeze. With a convincing 2-0, M3C are now back in the hunt for the top spots in the group.
Not even close.
A match between FunPlus Phoenix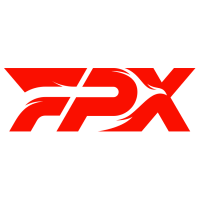 FunPlus Phoenix Europe Rank #11 SUYGETSU Dmitry Ilyushin Zyppan Pontus Eek ANGE1 Kyrylo Karasov Shao Andrey Kiprsky ardiis Ardis Svarenieks and FOKUS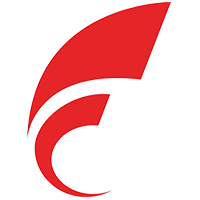 FOKUS Europe Rank # JUGi Jakob Hansen bucher Maximilian Bucher iluri Ilari Puranen YaBoiLewis Lewis Hughes vong Vong Nguyen wrapped up the week. FOKUS – the latest team to join the EMEA Challengers ranks – had kept G2 and Acend honest in their first two matches, and proved to be tough competition for FPX as well.
After FPX got themselves a 6-3 lead on the first map, FOKUS snatched the lead from them with a streak of six rounds. However, the newcomers' lead slipped away, and FPX ended up just barely recovering their Breeze pick with a 13-11 victory.
Fracture looked like a much more convincing map for FPX, going undefeated in the first eight rounds, a streak that was only broken by a thrifty from FOKUS in round nine. In the end, this proved to be the only round FOKUS would get, as FPX closed out a commanding 13-1.
SUYGETSU was in his element playing Cypher.
Standings
Fnatic holds a big lead in group A, boasting an undefeated record with a +41 round differential. Behind them, FPX and Acend occupy second and third each at 2-1, while G2 and OGLU are just outside of the playoff spots at 1-2. FOKUS find themselves in last place, having so far been unable to get a win on the board.
With their victory over Liquid, Guild now leads the pack in group B with a 3-0 record. M3C and Liquid occupy the other two playoff spots, while NAVI and BBL are fourth and fifth. BIG is the only team in the group yet to find a win.
Week 4
The penultimate round of play kicks off next week, and teams will be going all-in as they approach do or die time.
Stage 2: EMEA Challengers' Week 4 games are: