The current roster of Galaxy Esports
Galaxy Esports Inactive has split from the Indian organization due to payment delays, according to an announcement from team manager Divyanshu "LONE" Singh after their win against BLEED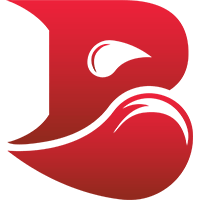 BLEED Asia-Pacific Rank #2 sScary Nutchapon Matarat Deryeon Derrick Yee Juicy Tyler James Aeria nephh Marcus Tan crazyguy Ngô Công Anh in the Stage 2 MY/SG: Challengers Playoffs. The team is set to return as No Namers
No Namers Inactive bryce Bryce Lee shiba Zhan Teng Toh .
*IMPORTANT*
With this tweet, We have decided to Leave
@GalaxyEsports__
and move back to No Namers.
This decision has been made due to excess delay of our current month payment.
For achievements :
vlr.gg/team/7040/gala…
1/3
According to Galaxy Esports owner and founder Starkyy, the reason for the delay in payment was because the organization had difficulty seeking out a new method of paying its players. In India, according to Starkyy, PayPal would deduct some of the team's payments in the form of taxes and transaction charges, which he attempted to work around by moving the team's payments over to Wise. Following complications and delays in getting the money processed and to the players, the team made its decision to split from the organization.
No Namers first rose to prominence after a stellar performance in Stage 1 MY/SG: Challengers, managing to go through to the upper bracket finals against Paper Rex

Paper Rex Asia-Pacific Rank #1 mindfreak Aaron Leonhart Jinggg Wang Jing Jie f0rsakeN Jason Susanto Benkai Benedict Tan d4v41 Khalish Rusyaidee something Ilya Petrov , before being defeated in back-to-back 2-0s against BLEED as well in the lower bracket finals, nonetheless qualifying them as MY/SG's 3rd seed coming into Stage 1 APAC: Challengers Playoffs. The team beat Fancy United Esports
Fancy United Esports Asia-Pacific Rank #7 YESicaN Đinh Đình Đạt Hyzee Võ Nhựt Huy n1zzy Nguyễn Tấn Thành WUKONG Nguyễn Văn Thiện f1cio Hoàng Ngọc Sơn gin Phan Văn Gin and Griffin E-Sports
Griffin E-Sports Asia-Pacific Rank #34 Fung3 SiuFatBB YRSelect LockM sora in the play-ins on the road onto the Group Stage, but sadly were defeated by BOOM Esports
BOOM Esports Asia-Pacific Rank #9 blaZek1ng Gary Dastin Cud Thomas Alfiantino Famouz Fikri Zaki Hamdani severiNe Michael Winata Shiro Hildegard Arnaldo BerserX Rizkie Adla Kusuma and eventually knocked out by CERBERUS Esports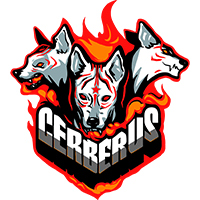 CERBERUS Esports Inactive viness Nguyễn Trung Tín Layla Hoàng Đức Hùng tinggg2k5 Dường Mạnh Thắng .
Afterward, the team was signed by Galaxy Esports and was invited to MY/SG Stage 2's group stage, where they finished as the 4th seed. After their win against BLEED, No Namers is set to face Paper Rex for another qualification into Stage 2 APAC: Challengers Playoffs.
Ready to continue to make a name for themselves, No Namers
No Namers Inactive bryce Bryce Lee shiba Zhan Teng Toh are: