The two final days of the VCT EMEA Promotion saw FOKUS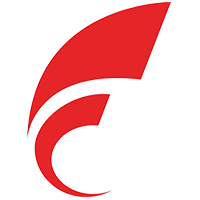 FOKUS Europe Rank #12 KPZET Victor Steensgaard purp0 Semyon Borchev Lime Jacob Foster JUGi Jakob Hansen YaBoiLewis Lewis Hughes get promoted to the VCT and BIG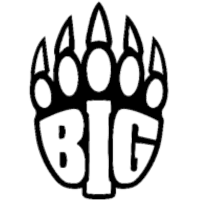 BIG Europe Rank #11 maintain their presence in Stage 2, while Rebels Gaming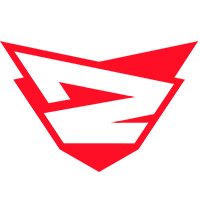 Rebels Gaming Europe Rank #15 GatsH Guillaume Kalka vo0kashu Ilya Ushakov jannyXD João Daniel and Surreal Esports
Surreal Esports Europe Rank #13 Kipperman Taylan Toprakçı mAz Duhan Ovalı Kuzuur Uğur Kiremitci YANKAS Yusuf Yankaş Mephz Emirhan Yıldırım Blacktaps Tolga Eren Karakulak were eliminated in the final rounds.
The Promotion tournament has come to an end, leaving eight VRL winners in the dust. SuperMassive Blaze
SuperMassive Blaze Europe Rank #20 XiSTOU Göktuğ Canciğer skylen Asil Yalçın Burzzy Burak Özveren stand-in SouhcNi Ibrahim Sağır Izzy Baran Yılmaz were unable to secure a return to the next stage of the VCT, and will now be relegated to the Turkish Regional League.
BIG, after beating Surreal 3-0 in the lower bracket final, are making a comeback to the VCT. FOKUS brought a near-perfect upper bracket run to a close on April 8, beating BIG 2-0 to get promoted to the VCT.
Entering the upper bracket final match, FOKUS boasted two near-perfect months of play. The team hadn't lost a match since Regional League DACH's opening round, tying only three matches since and winning every other in dominant fashion. Of those 10 strong wins, one was scored against SuperMassive Blaze, who were hoping to return to the VCT but were eliminated the past Thursday.
FOKUS joined the server against BIG, the second VCT team present in this tournament. On Bind, the DACH representatives got off to a comfortable 3-0. BIG quickly replied with several highlight plays and seemed to return to the game, but FOKUS crushed their hopes. BIG quickly dropped 10 rounds, allowing FOKUS to close the map out and steal their opponent's pick 13-5.
On Fracture, FOKUS found another strong start. It took BIG six rounds to be able to piece together a reply. At 8-1, BIG found three quick rounds to close the half, aided by a 4K from Ceyhun "AslaN" Aslan. In the second half FOKUS quickly climbed to an 11-5 scoreline, but BIG managed to bite back, partly thanks to several multikills from Nico "Obnoks" Garczarczyk. They inched their way to 11-9. At that point, FOKUS wrapped up the match with a 13-9 win.
Despite running Neon on Fracture, a first for many, Jakob "JUGi" Hansen has continued to show his prowess on the duelist role. The Dane ended the match with a 2.04 KD across 10 first bloods, both stats the highest in the server.
With this win, FOKUS qualified to the VCT and will be a part of the tournament come Stage 2. BIG, however, were not yet out of the running. They'd have one more chance to qualify, in the best-of-five lower bracket final.
Lewis "YaBoiLewis" Hughes finished Bind with 360 ACS.
The second game of Friday was for elimination. Rebels and Surreal had both lost their opening matches, but bounced back in the lower bracket and were now fighting for the final slot in the lower bracket final.
On Icebox, Rebels quickly jumped to a 4-3 lead, one they'd keep for nearly the entire map, thanks to a 4K from João "jannyXD" Daniel. Surreal only managed to narrow the gap after halftime, tying the score at 7-7. At that point, Rebels replied by chaining four rounds. After Surreal won two more rounds, Alessio "musashi" Xhaferi was the one to give his team the victory with a 1v2 clutch.
Things were looking bright for Rebels on Haven as they shot up to a 7-3 lead. Surreal were not yet finished, and put in the next five rounds. The map was kept close and Surreal, after denying two match points, took the game to a lengthy overtime. After 17 rounds of back-and-forth, Surreal tied the series up at 22-20 and took the series to the decider.
Patience is key…
Ascent was a tough map for Rebels, who were kept at bay for its entirety. Surreal seemed in full control of Ascent, allowing their opponents a mere six rounds throughout the map. Finding a 13-6 win, the Turkish representatives advanced to the lower bracket final against BIG.
Despite the loss, musashi flexed his muscles on Chamber and Sova, ending the match with a 2.06 KDA. Sermet "Masic" Demirer, however, was Surreal's key player on their path to victory, finishing the game with 262 ACS and a +25 kill differential.
The final match of the EMEA Promotion was a Bo5 match between BIG and Surreal. As the only Bo5 of the tournament, this game would decide if BIG would return to the VCT for Stage 2, or if Surreal would get promoted.
The first map, Split, was picked by BIG, where they tied a close first 6-6 half with Surreal after a 4K from Karel "Twisten" Ašenbrenerkickstarted a four-round streak. In the second half, Surreal weren't able to put up much of a fight. While Surreal secured only four rounds, BIG's retakes were too much for their opponents to handle and BIG took the first map 13-10.
On Icebox, BIG established an early dominance by going 3-0. Surreal slotted in two rounds, but Fatih "gob b" Dayik's men pressed on to a 10-3 half. Now on defense, Surreal won their first seven rounds in a row, with a 1v1 from Emir "Alfajer" Ali Beder keeping them going. After Surreal reduced the gap to just 10-9, a flawless B execute allowed BIG to stop their opponents' comeback and win the second map 13-9.
The third and final map of the series was Fracture. Several flashy plays allowed BIG to find the upper hand in an 8-4 first half, but Surreal didn't let them off easy. 3Ks from Alfajer and Soner "jeyj7y" Eren Kent allowed Surreal to narrow the game to just 11-10. Risking a tied scoreline, Twisten won two 1v2 clutches in the final rounds of the game, giving his team the series win with a 13-10 on Fracture.
One of two Twisten's game-ending clutches.
Twisten was the star of BIG's show today with a 1.65 KDA across all three maps. Showing his Raze and Jett prowess, Twisten drew first blood across 17 rounds, finishing the match with nearly 200 ADR.
VCT Stage 2: EMEA Challengers
FOKUS and BIG have guaranteed their presence in the second stage of the EMEA VCT. The start dates for Stage 2 are unknown in EMEA. North America's Challengers, however, will run between early May and late June.
The remaining teams in this tournament will return to their Regional Leagues for Split 2, where they'll be able to crown themselves EMEA's regional league champions. SuperMassive Blaze have been demoted to the Regional League Turkey, filling one of the two slots left vacant by Fenerbahçe Esports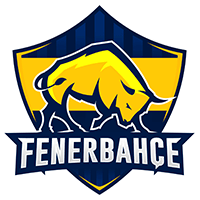 Fenerbahçe Esports Europe Rank #39 KILICARSLAN Kılıçarslan Atila stand-in SoyeR Burak Soyer Theia Yusuf Kahraman and Galakticos
Galakticos Europe Rank #107 musz3kk mini Muhammed Salman .