G2 Esports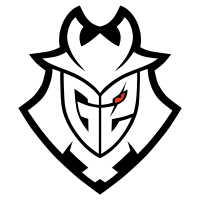 G2 Esports Europe Rank #1 Mixwell Oscar Cañellas zeek Aleksander Zygmunt ardiis Ardis Svarenieks paTiTek Patryk Fabrowski pyth Jacob Mourujärvi has announced the arrivals of Aleksander " zeek " Zygmunt to their lineup and Neil " neilzinho " Finlay to their coaching staff.
G2 Esports
@G2esports
The move was first reported by neL for 1PV.fr earlier this month. At the time of the report, he said G2 hadn't yet made a decision on if they were signing nEiLZiNHo on a permanent basis.
zeek is replacing David " Davidp " Prins after the team benched him in mid-December. nEiLZiNHo is coming in to replace Michael "Mikes" Hockom, who coached G2 on a trial basis over the course of First Strike.
neL's report earlier in the month said zeek was expected to play the role of an entry dualist, such as Phoenix. The role will be new for zeek, who has historically tended toward Sova over all other agents and has yet to play in a tracked match as Phoenix. G2 currently relies on Ardis " ardiis " Svarenieks as their Sova player and has no other entry frag players.
He is the first player from nolpenki
nolpenki Inactive vakk Vakaris Bebravičius cNed Mehmet Yağız İpek JESMUND Jesse Terävä Aron Aron Fredriksson zeek Aleksander Zygmunt to be officially signed since the team announced their disband in mid-December. The roster disbanded following a top eight finish in First Strike: Europe because the players sought to pursue individual opportunities.
nEiLZiNHo is joining G2 after having last coached Rix.GG. The organization said he was remaining with them in late November when they dropped their roster as the team planned to re-enter Valorant in the future. His departure will mean Rix.GG will have to look for a new coach when they choose to sign a new Valorant roster.
The pair will make their debut with G2 in the upcoming Valorant Champions Tour.
The G2 Esports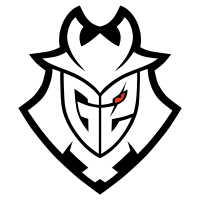 G2 Esports Europe Rank #1 Mixwell Oscar Cañellas zeek Aleksander Zygmunt ardiis Ardis Svarenieks paTiTek Patryk Fabrowski pyth Jacob Mourujärvi starting lineup is now: