Ninjas in Pyjamas

Ninjas in Pyjamas Inactive dimasick Dmitriy Matvienko chiwawa Egor Stepanyuk Jady Yaroslav Nikolaev rhyme Emir Muminovic is benching Niels " luckeRRR " Jasiek and Saif " Sayf " Jibraeel, according to a report from neL for 1pv. The Swedish organization is also recruiting Russian Yaroslav " Jady " Nikolaev, the report says.
VALORANT: NiP to sign Jady. luckeRRR & Sayf benched. CREA & Rhyme contracts extended. Here is my report.
1pv.fr/fr/news/98796-…
After being eliminated from First Strike by Purple Cobras
Purple Cobras Inactive Maru Marc Samuel Begley fanCy Liam Ebanks Hugstar Logi Baldursson before qualifying for the main event, the European NiP team is trying to rebuild itself for the 2021 campaign and the circuit Valorant Champion Tour.
luckeRRR has been with NiP since late June, when he was signed alongside Emir " rhyme " Muminovic as the foundation of the new NiP roster. Sayf, on the other hand, is a more recent addition who joined the team in September.
Jady very recently parted with HSDIRR
HSDIRR Inactive Ale Alend Khalaf vicious Benjamin Guilotte Supmah Hampus Svensson JESMUND Jesse Terävä shéd Jani Marjanen after their last match against DfuseTeam
DfuseTeam Inactive hoppY Dylan Aube logaN Logan Corti AKUMAAAAA Alex Lo Bello TakaS Jonathan Paupard rodeN Rodolphe Bianco during the Trophy Nicecactus Autumn Fall #2. He distinguished himself with his former teammates during the First Strike by reaching the playoffs twice before falling against Team Liquid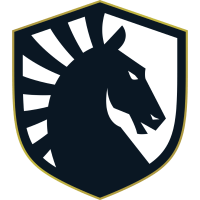 Team Liquid Europe Rank #2 Jamppi Elias Olkkonen Nivera Nabil Benrlitom soulcas Dom Sulcas ScreaM Adil Benrlitom dimasick Dmitriy Matvienko then against L'institut
L'institut Inactive keloqz Cista Wassim Twenee1 Mickael Annequin VlaDéDé Romain Mieudonnet iDEX Sammy Van de Weghe liptoNNN .
Ninjas in Pyjamas also have re-signed Charles " CREA " Beauvois and rhyme, again according to the neL report.
The next version of Ninjas in Pyjamas

Ninjas in Pyjamas Inactive dimasick Dmitriy Matvienko chiwawa Egor Stepanyuk Jady Yaroslav Nikolaev rhyme Emir Muminovic would be: