Chad "Oderus" Miller has left the Version1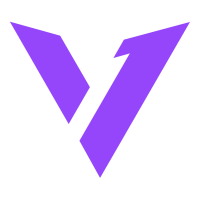 Version1 North America Rank #11 zander Alexander Dituri Zellsis Jordan Montemurro penny Erik Penny effys Loic Sauvageau wippie Maxim Shepelev bench and signed with Andbox
Andbox North America Rank #16 Oderus Chad Miller mummAy Anthony DiPaolo Lear Dayton Akau Jonaaa6 Jonard Penaflor vice Daniel Kim as the 2022 season approaches.
Andbox
@andbox_official
There's no hiding from him.
Please welcome
@oderuscs
to the Andbox Valorant family.
Oderus rose to fame in late 2020 after an unstable first half of 2021. In four months, Oderus jumped from free agency to signing a much-hyped contract with Version1. He didn't get many chances to play for his new team, appearing in only three tournaments. Among those was the NA LCQ, where the team had hoped to conquer the title and a return to LAN, but had their dreams shattered in the second round of the lower bracket.
Version1 later won the NSG Winter Championship: Open 4 while only losing two maps. Oderus' final tournament under the team's banner was the Valorant Elite Showdown, where the Knights eliminated them 2-1 in the top 32. He has been inactive ever since.
Oderus joins Andbox as the team begins its reconstruction for 2022. Andbox's roster has been reduced over the last month to just Anthony "mummAy" DiPaolo and Daniel "vice" Kim following a disappointing finish to the 2022 season. Despite constant presences in VCT events, Andbox missed the final two main events of the year and closed out the year after attending several lower-tier tournaments, only finding success in the NSG Winter Championship: Open 1.
Andbox have two more weeks to lock in their final two players before the 2022 competitive season begins.
For now, Andbox
Andbox North America Rank #16 Oderus Chad Miller mummAy Anthony DiPaolo Lear Dayton Akau Jonaaa6 Jonard Penaflor vice Daniel Kim stand: