History was made once again on day seven of Champions. The day featured the last three group stage matches, all three being elimination matches. Next will be the quarterfinals that begin on December 7 with Acend
Acend Europe Rank #3 zeek Aleksander Zygmunt vakk Vakaris Bebravičius MONSTEERR Ondřej Petrů cNed Mehmet Yağız İpek starxo Patryk Kopczynski taking on Team Secret

Team Secret Asia-Pacific Rank #4 BORKUM Jim Timbreza dispenser Kevin Te JessieVash Jessie Cuyco DubsteP Jayvee Paguirigan Witz Riley Go Jremy Jeremy Cabrera .
The opening match featured an elimination bout between Cloud9
Cloud9 North America Rank #4 curry Rahul Nemani Xeppaa Erick Bach leaf Nathan Orf mitch Mitch Semago vanity Anthony Malaspina and Vision Strikers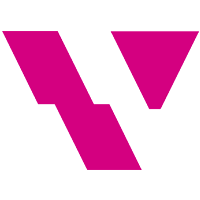 Vision Strikers Inactive stax Kim Gu-taek (김구택) Rb Goo Sang-Min (구상민) Zest Kim Ki-seok (김기석) BuZz Yu Byung-chul (유병철) MaKo Kim Myeong-gwan (김명관) . The winner of the match would move on to face Team Liquid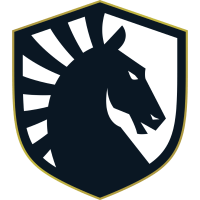 Team Liquid Europe Rank #2 Jamppi Elias Olkkonen Nivera Nabil Benrlitom L1NK Travis Mendoza soulcas Dom Sulcas ScreaM Adil Benrlitom in the quarterfinals on December 8.
Cloud9 started strong on Ascent, their beginning map pick, winning the first eight rounds. The defensive reads Cloud9 had were too much for Vision Strikers to break. The Korean representatives only won a single round in the first half with a halftime score of 11-1. It wasn't until the second half that Cloud9 broke a single sweat when Vision Strikers won five in a row, closing the gap to 11-6. It was a night and day difference for Vision Strikers on the attack side, but Cloud9 were able to secure the final two rounds they needed to win the map 13-10.
leaf got three kills in an unlikely scenario.
Split, the second map, was much different than the first. Cloud9's Xeppaa secured the first two rounds with a 3K followed by an ace on the defensive side. But, BuZz 's Raze responded with a 3K of his own making the score 2-1. The pendulum swung as both teams traded rounds closing the intense first half tied six a piece.
With their tournament run on the line, Vision Strikers dug deep in the second half, winning the first three rounds. Cloud9 were able to squeeze a few rounds in, but the momentum Vision Strikers created helped them finish the map 13-9. BuZz was undoubtedly the MVP of the map, finishing with 22 kills and seven first bloods. On both sides of the map, he was able to open the map up for his team leaving Cloud9 distraught.
A mistake in the post-plant by Vision Strikers cost them a near-certain round win.
The final map, Breeze, would unfold much like Ascent did. Vision Strikers won the opening round, but Cloud9 found their groove, securing six in a row. Vision Strikers stopped their bleeding, taking three rounds of their own with the help of two huge rounds from MaKo and k1Ng . But an insane 4K by the fearless leaf closed the half in favor of Cloud9 8-4.
Vision Strikers won the first two opening rounds in the second half, but once again leaf stopped their short streak. Still, Vision Strikers were able to secure a few more rounds to close the gap to 11-8. Despite their best efforts, a few uncharacteristic blunders, desperate rotations, and the large margin Cloud9 built helped them close the map with a 13-11 win. The X-factor in Cloud9's win was mitch who came up clutch in multiple rounds, and finished the map with a match high 26 kills on Cypher.
leaf proved to be an unstoppable force for C9 on the first half of Breeze.
Vision Strikers had high expectations coming into this tournament after their remarkable performances throughout all their VCT competitions. In 2022, they look to change their strategies as well as the playstyle that helped them get to Champions.
"I think the only reason we lost was because we couldn't be as adaptive or versatile as we should've," said MaKo after his devastating loss. "I think going forward in 2022, we are going to try and show you a Vision Strikers that is less by the playbook, but a more free flowing, versatile, and adaptive sort of team."
With this victory Cloud9 moved on to the quarterfinals where they will face Team Liquid on December 8. Cloud9 are the last North American team remaining as both Envy
Envy Inactive Marved Jimmy Nguyen Victor Victor Wong crashies Austin Roberts FNS Pujan Mehta yay Jaccob Whiteaker and Sentinels
Sentinels North America Rank #1 Kanpeki Eric Xu TenZ Tyson Ngo ShahZaM Shahzeb Khan SicK Hunter Mims dapr Michael Gulino were recently eliminated in surprising upsets.
The series opened up on Haven with Team Secret coming out swinging and winning the first three rounds. Team Vikings

Team Vikings Brazil Rank #3 Veroneze Vinícius Ribeiro Ds Daniel Silva swag João Neto pollo Julio Silva KenzmPs Simão Azevedo were able to pick up a few rounds, but DubsteP continued to go on his killing spree as he helped his group close the first map with a 13-6 victory. DubsteP finished the game with 28 kills and an ACS of 432. His constant aggression on both sides of the map was too much for the Brazilians to counter as they looked towards map two.
DubsteP emerged as one of SEA's stars with absolutely stellar play on Haven.
The Brazilians came out strong on the second map, Icebox, winning the first two rounds. After Team Secret rebounded, both teams traded rounds making the score 3-1 in favor of Team Vikings. Multiple clutch plays by BORKUM gave Team Secret momentum that allowed them to run away with the half collecting six straight rounds. Team Vikings picked up one more round, but they went into the second half down 8-4. They had a better second half, but the SEA representatives began to dissect Team Vikings' defense, finishing the map 13-7.
BORKUM clutched round after round for Team Secret on Icebox.
Team Secret have made history by being the first team from the SEA region to make the playoffs in an international Valorant event.
"I'm so speechless right now that I don't know what to say," DubsteP explained. "But I am really thankful for everyone who believed in us because there were a lot of people hating on us coming into the tournament. They were saying we are lucky to get one score and that everyone will 13-0 [us], but we came here and proved them wrong."
They now will face Acend in the opening match of the quarterfinals on December 7.
" cNed was the inspiration to why I played Jett in the first place," said DubsteP. "I saw how he played and I believe he's the best Jett player in the world. But I want to prove something against him and I will do it in the playoffs."
The final remaining team from the SEA region faced the fearsome Envy in the final match of the day. This match produced another shocking result only one day after KRÜ Esports
KRÜ Esports Latin America South Rank #1 delz1k Joaquin Espinoza NagZ Juan Pablo Lopez Klaus Nicolas Ferrari Mazino Roberto Rivas keznit Angelo Mori took down Sentinels in a surprising upset.
X10 CRIT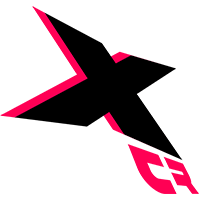 X10 CRIT Asia-Pacific Rank #1 Aowha SeveN89 garnetS Apiwat Apiraksukumal xcool Nuttadet Wijit Fluky Phakphon Sukhonchasiri won the first two opening rounds on Icebox, their map pick. Envy countered with a round of their own, but they still did not have an answer to X10's attack. X10 continuously out-maneuvered Envy's rotations as well as dodging their star fragger yay which gave them a lot of confidence. Fortunately for Envy, a few blunders by X10 as well as securing some shaky rounds helped them close the half only down 7-5.
After switching sides, Envy's attack started strong winning four straight to take the lead 9-7. With the help of a defensive stack gamble and a 4K by Patiphan , X10 tied the map 9-9. Both teams began to trade rounds, but Envy's patience to X10's aggression allowed them to come out on top and close the map 13-10. yay was quiet this map finishing with a KDA of 11/15/1, and yet Envy were still able to get the victory.
Envy's gained momentum with a thrifty round.
Despite his performance on Icebox, yay started strong on Split with a few insane entries that helped his team win the first five rounds. Unfortunately for NA's supporters, that momentum stopped there after foxz helped X10 get on the board with two nutty Sheriff kills. X10 used that energetic round victory to go on and tie the map 5-5. A hectic shootout in favor of Envy allowed them to get back on the board, but X10 responded finishing the half tied six a piece.
The second half was a completely different story, X10 stole the half with their unique site executions. Envy attempted to make plays on the defensive side, but X10 always had an answer. X10's relaxed attitude allowed them to force a map three with a 13-8 victory. Although yay had 13 frags after the first five rounds, he surprisingly ended the game with only 19 kills.
Crws improbable 3v1 clutch continued X10's comeback.
The final map, Haven, would start off similarly to Split. After X10 won the opening round, Envy ran away with the half, winning five straight. Each member of Envy's squad was firing on all cylinders, and X10 couldn't find any opening in Envy's defensive setups. X10 finished the first half with a 9-3 deficit.
Marved ended the first half with a statement 4K, making the match seem firmly out of reach for X10.
With their tournament run on the line, X10's calm and collected mindsets completely flipped the script on Envy in the second half. It took five straight rounds for Envy to get on the board, X10 closing Envy's lead to 9-8. Just as X10 had all of the momentum, crashies saved a shaky round to end X10's run. That round win helped Envy pickup the next, making the score 11-8, and forcing an X10 timeout. Following the break, a 3K by the map's MVP Patiphan stole Envy's short lived streak. His massive play seemed to boost X10's entire group as nearly every member clutched the next three rounds to take the lead 12-11. yay took matters into his own hands with two crucial entries forcing overtime.
Crws sprayed down three in a play crucial to X10 reaching match point.
Envy survived regulation, but X10 could smell the victory in overtime. X10 swiftly won the opening overtime round, and Patiphan closed the match out with another multikill play. X10 are now the second SEA team to make it to the quarterfinals with their 14-12 win, joining Team Secret

Team Secret Asia-Pacific Rank #4 BORKUM Jim Timbreza dispenser Kevin Te JessieVash Jessie Cuyco DubsteP Jayvee Paguirigan Witz Riley Go Jremy Jeremy Cabrera .
"This victory is like an unlocking for me, because Envy got second place in Masters: Berlin," said Sushiboys . "Right after this win we want to get to the [finals], and we will try our best like what we have done in the past."
Despite their unfortunate loss to X10 CRIT, some members from the Envy squad had high praise for X10's performance as well as the SEA region as a whole.
"Honestly they impressed, they have some cool executions and they do stuff well together," said Victor . "They are pretty good and are way better than what people think they are."
X10 will attempt to surprise the world once more when they face the European giants Gambit Esports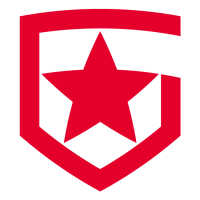 Gambit Esports Inactive Redgar Igor Vlasov Chronicle Timofey Khromov d3ffo Nikita Sudakov sheydos Bogdan Naumov nAts Ayaz Akhmetshin on December 9.
Looking Ahead
Tomorrow's slate of games begin with the first two quarterfinal matches of the tournament.
Tomorrow's games are:
Feature image credit: Wojciech Wandzel/Riot Games